Transformation of the Day: Jennifer lost 111 pounds. After the birth of her son, she noticed the pounds piling on, along with knee pain, headaches, and chest pain. She created a new lifestyle by making healthier choices. Going vegetarian and incorporating weight training into her routine are two key parts of her new lifestyle. Check out her story.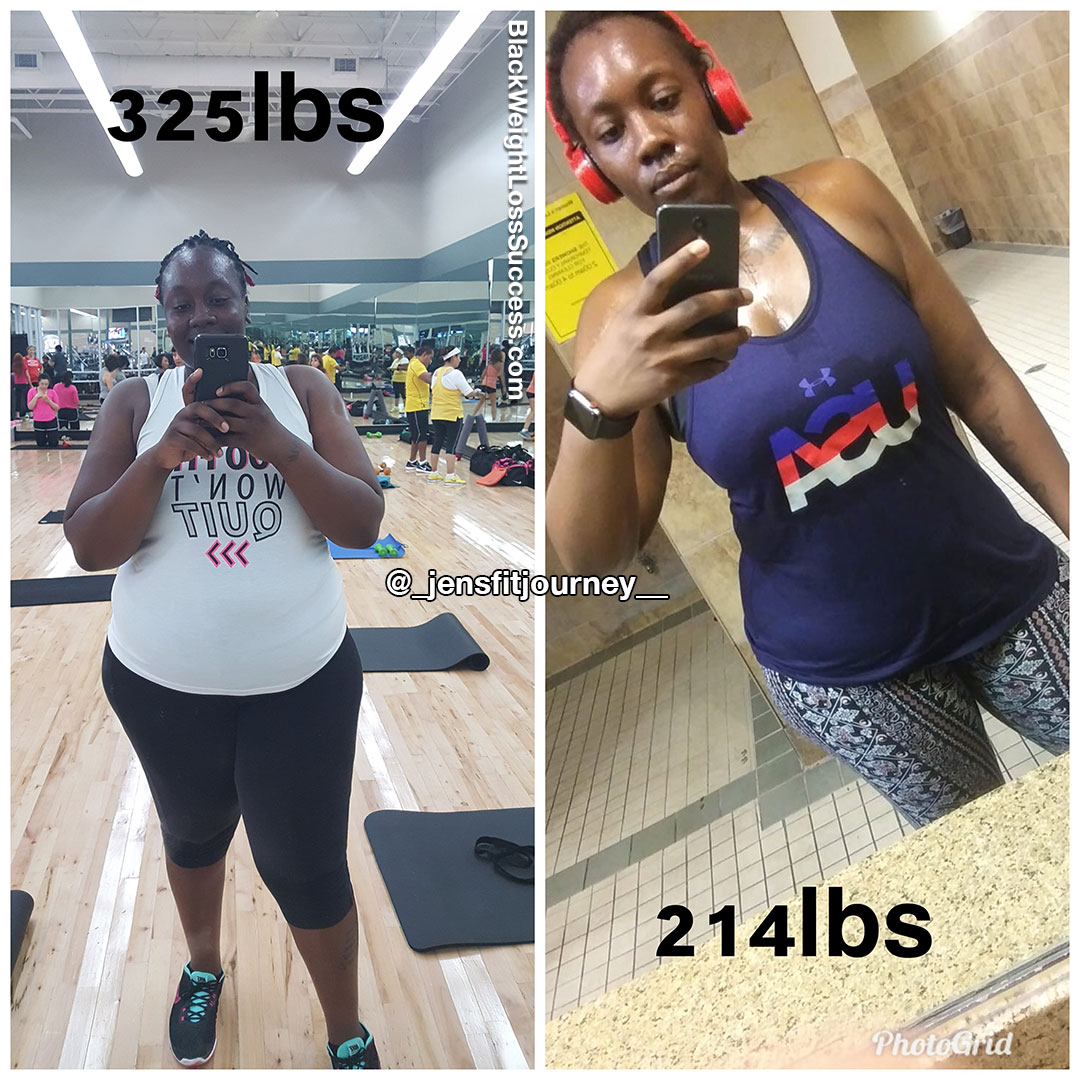 I've always had trouble with my weight since I was a kid. I've been the biggest one in the family for years. Once I had my son in 2011, the weight just kept on piling on. Before I knew it, I weighed 325 pounds.
I realized in January 2017 that enough was enough. I had to do something about this weight. I had awful knee pain, I was always out of breath, and I was constantly dealing with headaches and chest pain. I wanted to get myself together so I could help my son make healthier choices.
When I first started my weight loss journey in March 2017, I went to the gym five days a week and only did cardio. That's how the majority of my weight fell off. I also gave up red meat and started drinking more water. I was doing great and lost 50 pounds. In late 2017, I became depressed and gained 30 of those 50 pounds back. I felt humiliated. I also felt like the weight wasn't going to come off.
It was June 2018, when I decided to make a real lifestyle change. I cut out all sodas and juice. I started to meal prep as well. In late 2018, I started incorporating weight training because I noticed the loose skin.
Now, I work out 5-6 days a week, and I've never felt better. I do cardio two days a week, and I weight train three days a week. I am currently a vegetarian, and I juice every single day.
So far, I've lost 111 pounds. I started at 325 pounds, and now I weigh 214 pounds at 5'10". It has taken me two years to lose the weight, and I still would like to lose 40 more lbs.
The biggest lesson I have learned so far is not to compare myself or my journey to other people's. In the beginning, I was looking at other women and wondering why they don't have loose skin or why their journey went a lot faster than mine. I've learned to love myself more, and know that it didn't take me a day to gain the weight, so it's going to take time to lose it.
Some advice I would like to share about losing weight: You have to realize that it's a process. Take the time during your journey to get to know yourself. Find what works for you, and don't let anyone tell you that your way of losing weight isn't the right way. Also, I would advise taking lots of pictures throughout the process. If ever you feel down, look at your photos and see how far you have come.
I want to let women know that when you feel like giving up and don't think it's possible, think about your "WHY." I just hope that my story can help someone to decide to start or continue their journey.
Instagram: @_jensfitjourney__
---
Update: Oct 2019
---