LaTania lost 17 pounds. She just wanted to be her pre-baby body back and feel confident in her clothes again. She worked with a wellness coach and used YouTube videos to work out. Check out her story.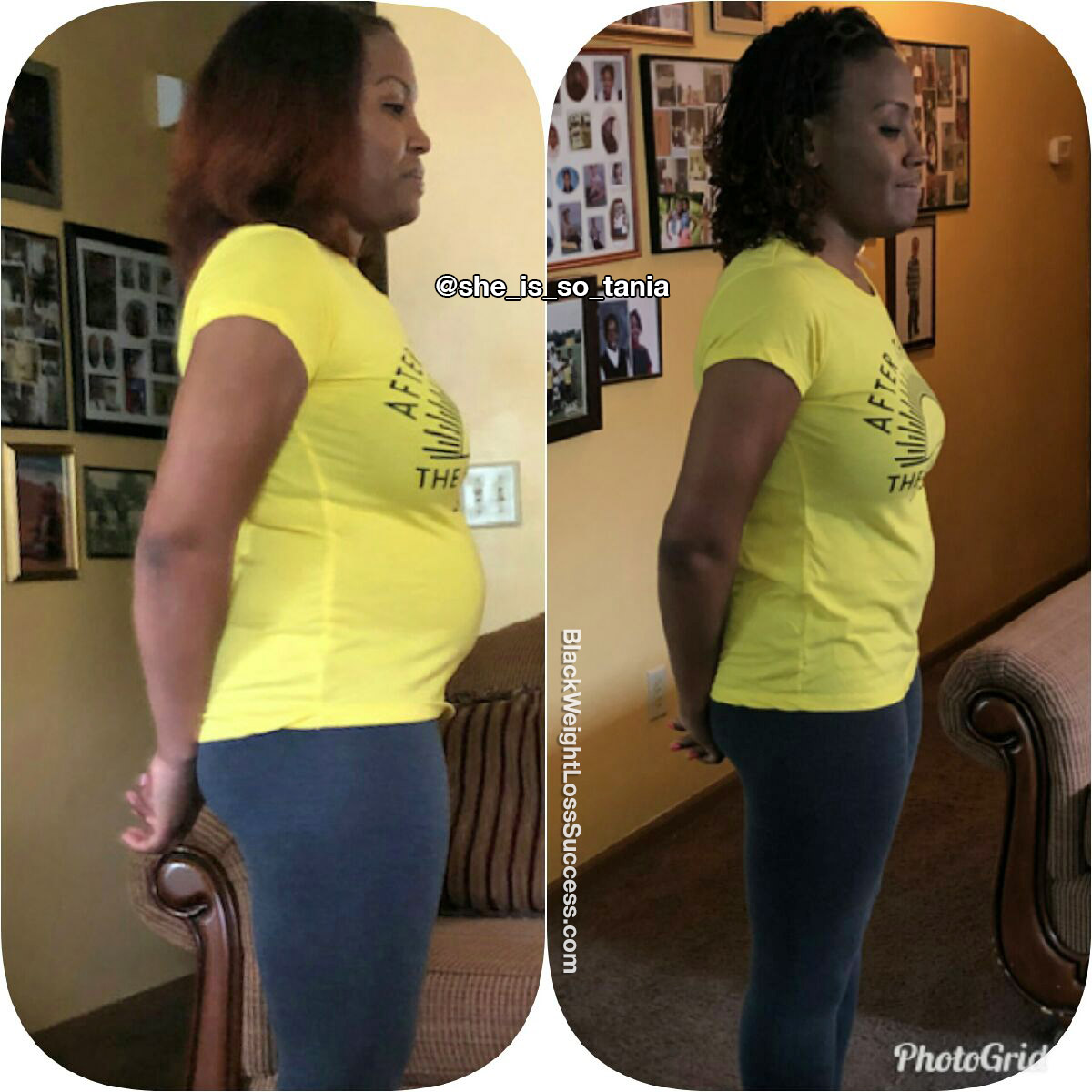 What was your motivation? What inspired you to keep going, even when you wanted to give up?
I wanted my pre-baby body back. That was my motivation. When I wanted to give up, I'd imagine how my stomach was going to look if I quit. I couldn't give up on myself. I want to be confident in my clothes again.
How did you change your eating habits?
I used the Diet Doctor Terry Starks's program. He made a meal plan specifically for me. Basically, I gave up all processed foods, and I meal prepped all my meals with clean, fresh food.
What did your workout routine consist of?
Every morning, before work, I'd pick a YouTube workout video. I worked out every morning and sometimes twice a day. I would use YouTube salsa dance workouts, African dance workouts, Tae bo, kickboxing, and yoga. I made sure my workout was challenging and fun.
What was your starting weight? What is your current weight?
My starting weight was 185 pounds, and I currently weigh 168 pounds.
What is your height?
5'7″
When did you start your journey? How long did your transformation take?
I did Terry Starks's 35-day program.
What is the biggest lesson you've learned?
A changed mind is a weapon! I changed the way I was thinking, and I started to see results.
What advice do you have for women who want to lose weight?
Make changes for yourself, not anyone else. Love yourself!
Instagram: @she_is_so_tania
Disclaimer: Reference or link to any specific product, diet plan, exercise plan or service mentioned in the weight loss stories we share is for the information of our readers, and does not constitute an endorsement or recommendation by Black Women Losing Weight.