Update Aug 2018: Shamika lost 22 more pounds for a total of 105 pounds gone. We asked her how she has continued to get results.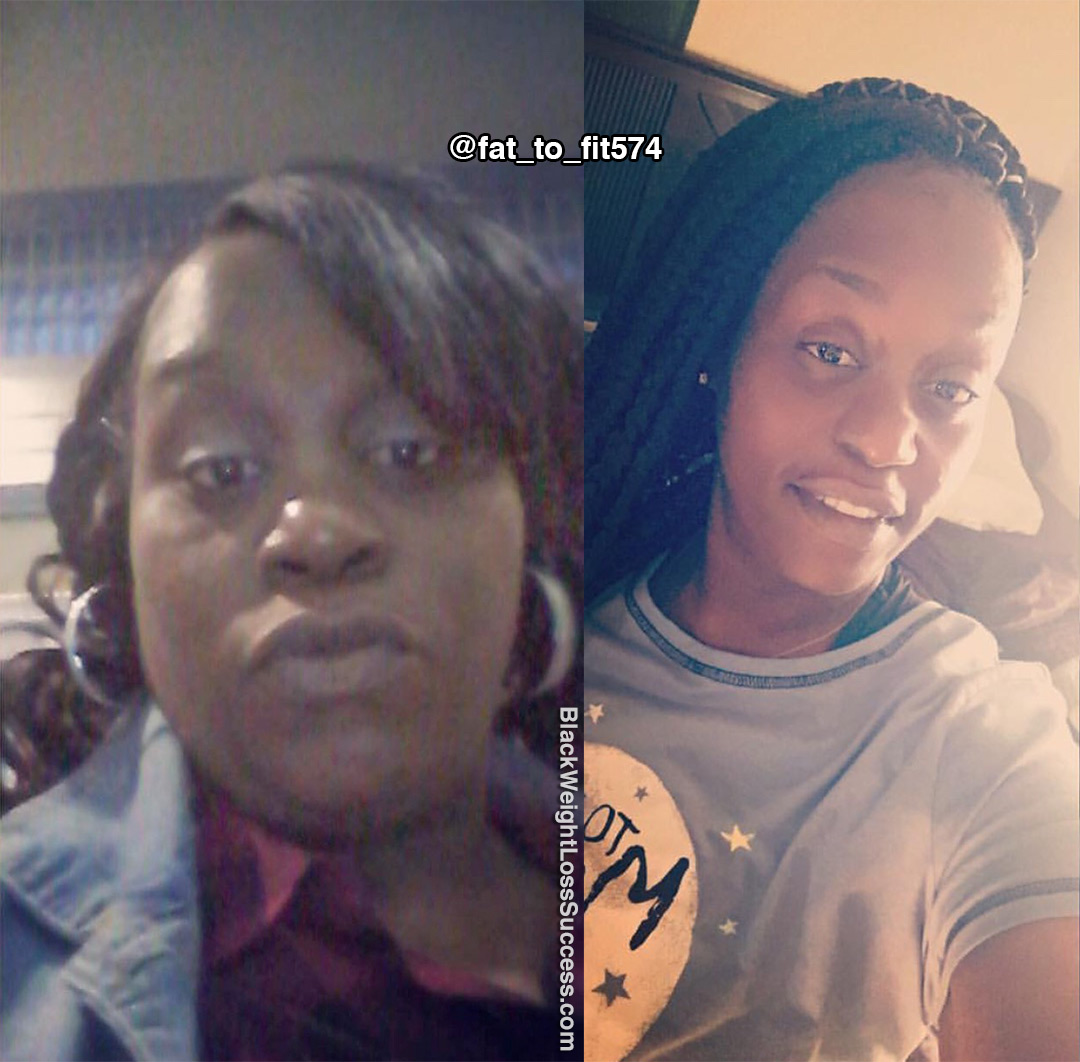 How have you maintained your success and continued to lose weight?
I'm still eating right, working out and drinking plenty of water every day to maintain my weight loss. As far as eating habits and exercise, I came up with a plan and a schedule that has been working for me for two years now. I'm motivated to continue this journey and that motivation alone has kept me going. My current weight is 232 pounds.
What lessons have you learned on this journey?
I learned that if you're going to have "cheat day" make sure it's only for that day. Don't go over board. It's easy to fall back into your old eating habits.
What stands out the most?
My motivation and determination is what stands out the most. Not only am I motivated, but I make sure that I motivate someone else every chance I can.
At this point, would you offer any new or different advice to people who want to lose weight?
I will tell anyone that's on the same journey to never give up! Keep fighting even when it seeems hard and you feel like you can't. That's how I was able to be successful with losing the weight because I never gave up.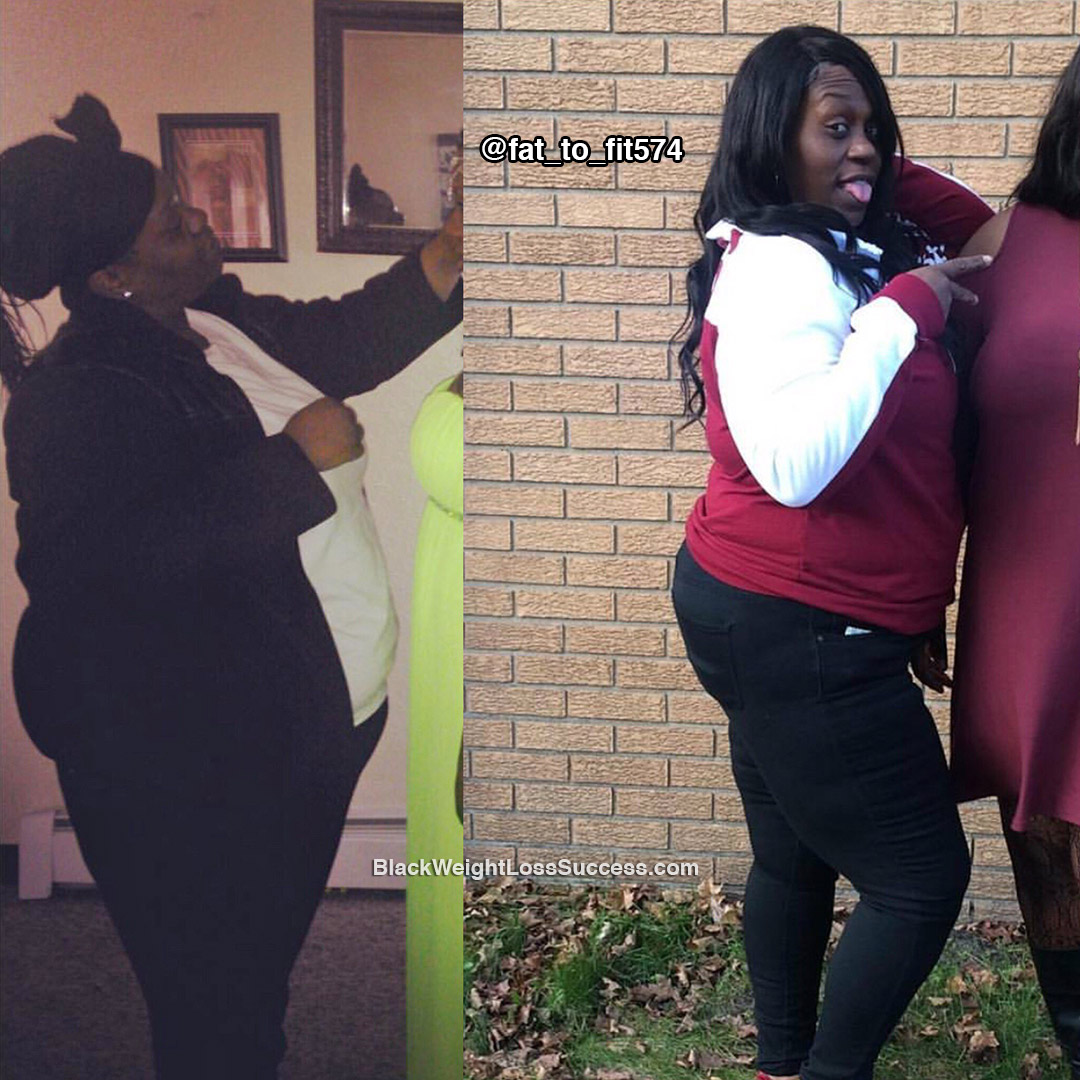 ---
Transformation of the Day: Shamika lost 83 pounds. After being told that she was on the borderline for high blood pressure, she began to rethink her eating habits. Not only has she released the weight, but exercise has helped her deal with stress and anxiety. Check out her journey.
What was your motivation?
After being told I was borderline for having high blood pressure, I began to rethink my way of eating. My kids were my biggest motivation and still are. I knew that not only did I have to change for my health, but for them as well. When I feel like giving up, I look at them and it reminds me why I started in the first place!
How did you change yoru eating habits?
I started by cutting out all sweets and soda. Those two were my weakness. I cut down on carbs and started eating a lot more fruits and vegetables. Three months into this new, healthy lifestyle, I've cut out red meat and pork. That was the best decision I've ever made! I made sure that I got 7-9 water bottles down a day. The weight has just been falling off.
What is your workout routine?
I worked out five days a week for one hour. After two months of one hour workouts, I started adding ten minutes to the time. Now, I workout for two hours a day, five days a week.
I started off doing step aerobics (which I still do) for 30 minutes to an hour. I go to the gym in the mornings for an hour. Later on, I either walk for thirty minutes or do my step aerobics for thirty minutes. At the gym, I start off with cardio and then switch to weights, depending on what working on (arms, legs, back, etc). I usually end my workouts with cardio along with a good stretch.
Starting weight/Current weight
My starting weight was 337 pounds and I now weigh 254 pounds. I'm 5'5. I'm so proud of how far I've come!
How long did your transformation take?
I'm 36 years old and I started my weight loss journey on July 10, 2016. I started to see a big difference in December of 2016. I started off this journey wearing a size 24-26, and now I'm in a size 16.
What advice would you shared with people who want to lose the weight?
My advice to those thinking about making that change is do it! I suffered from stress and anxiety in the past. Working out helps me with both. It's not to late to change. Take it one day at a time and never do more then your body can take. I did all this without any weight loss surgery, shakes or diet pills! It's possible to lose weight the natural way. I'm a witness!
Instagram: @fat_to_fit574