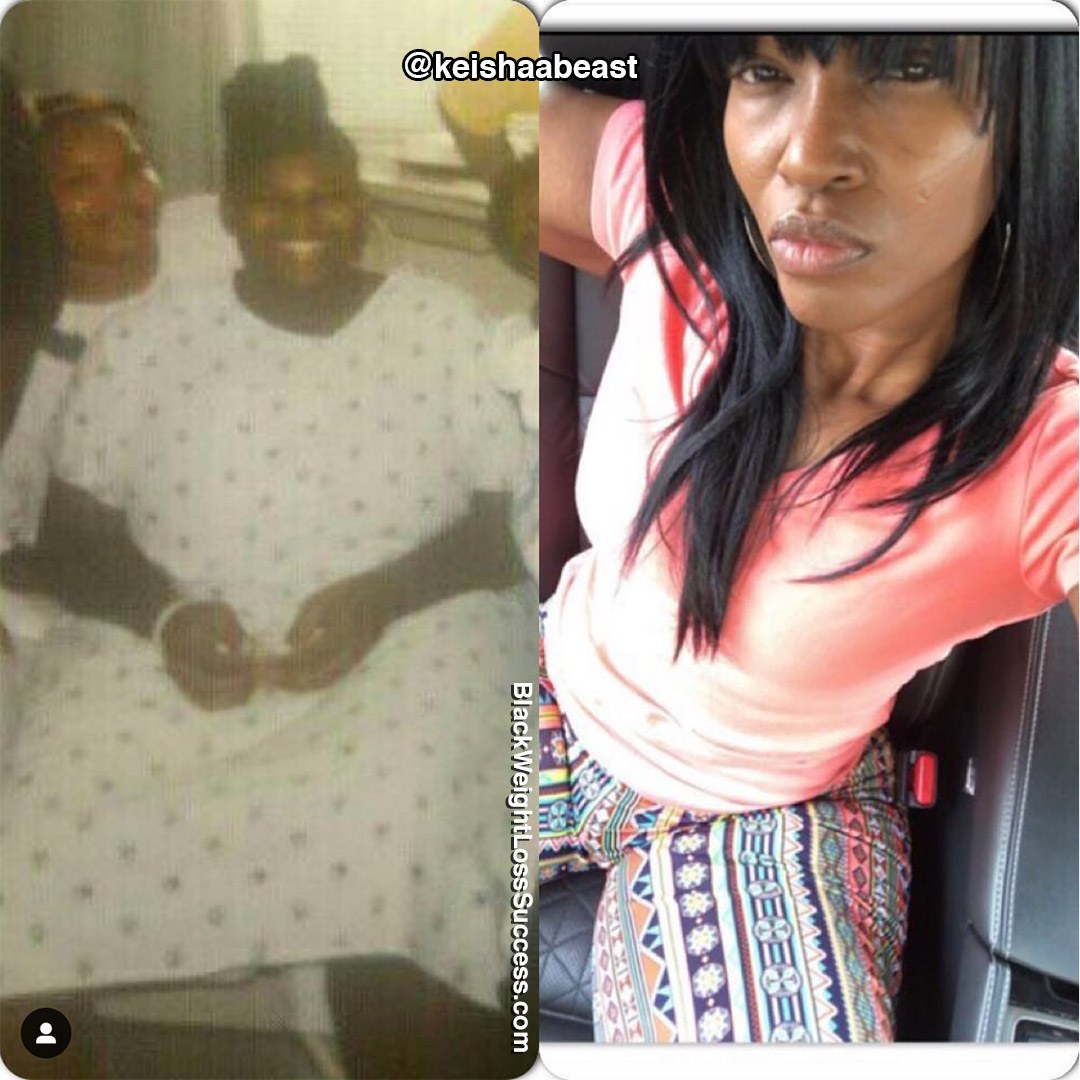 Update Dec 2018: Looking back at this before picture is so painful. I should be proud of my transformation, but I'm not. I was 18 years old in this picture. #254pounds It's very blurry and it's hurtful. I can't believe that this was really me! I'm happy to say that I didn't have any surgeries or take diet pills. This explains the cellulite, loose skin, sagging breast and the pouch that I hide daily, like I'm a kangaroo. (This is what depo-provera looks like.)  
My current weight is 165 pounds. I lost 89 pounds. I maintained my weight by eating healthy. I also continue to workout 6 to 7 days week. I have learned on my journey that people will always have something negative to about you, but you can't let their negativity affect you. Always do you. Don't switch up for anyone.
Tip: It's always good to switch up your workouts. A little yoga or CrossFit won't hurt you. @keishaabeast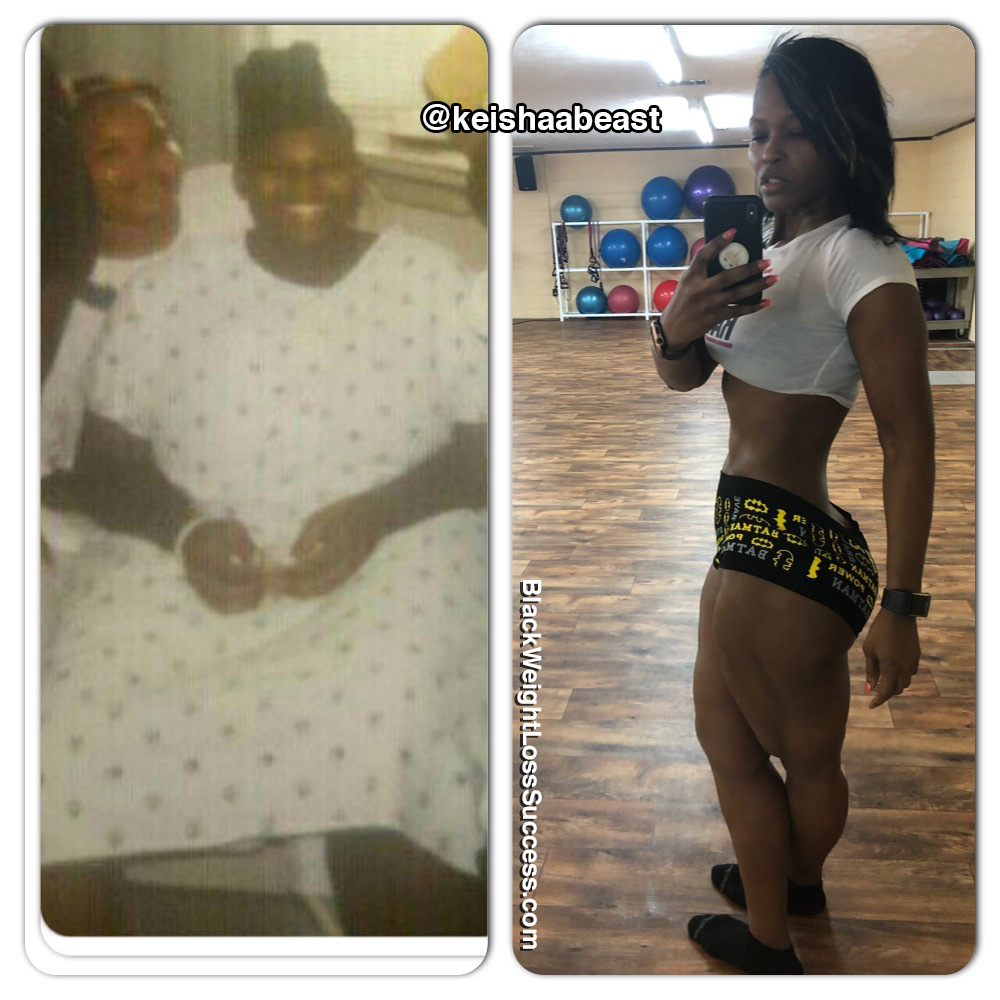 Mama on a Mission: Lakeisha lost 30 pounds. After the birth of her second child and the death of a loved one she experienced weight gain. She focused on her health, cut down her portion sizes and never gave up, even when she strayed from her plan. Check out what she shared with us about how she released the pounds.
My name is Lakeisha. I'm a 36 year old mother of two (Tia, 16 year old and CORY, 7 years old). I'm a production technician at Nissan and a PRN CNA. I started my weight loss process in 2003 weighing 246 pounds. I was able to lose 46 pounds. Then, I gained it back in 2008 when I gave birth to my son. I eventually started losing weight again, until my nephew was killed in 2011. That hurt me and I lost focus. Eventually, I knew I had to do something about my weight or I was gonna go crazy because it was important for me and my family.
How did you change your eating habits?
Chewing gum and drinking coffee have help me out a lot on my journey. I started drinking plenty of water and cut out the sodas. I continued to eat what I always ate, but just in smaller portions. I work the night shift, so healthy eating has been a struggle, I'm not gonna lie. I failed daily, but I never gave up. If I ate chips, ice cream, etc., I still kept going and didn't quit. I just went harder in the gym to balance things out.
What did your workout routines look like?
I started doing the Black Girls Workout Too DVD and a Billy Blanks DVD. I also did a thousand sit-ups a day. Then, I started going to the gym 6 or 7 days a week. I did HIIT workouts (Google HIIT/high intensity interval training. There are tons of workouts online). I did approx. a thousand ab exercises every night and every morning. Now, I'm doing a 500 abs workout 3 days out of a week.
Starting/Current Weight
I started out weighing 220 pounds. Now, I weigh 190 pounds and my goal weight is 175 pounds.
How long did your transformation take?
I been on off my journey since 2012.
What advice do you have for others who want to lose weight?
If you mess up along the way, don't quit. Just keep on going. I been this same shape since 2003. I just dropped inches. It's not all about the scale. #phuckyoscale Remember that it didn't take you 5 days to gain the weight, so it's not gonna take you 14 days to lose it.