Transformation of the Day: Nowelle lost 37 pounds. A beloved family member's battle with diabetes and high blood pressure truly inspired her. Becoming a vegetarian and working out 4-5 times a week has really paid off. Check out her journey.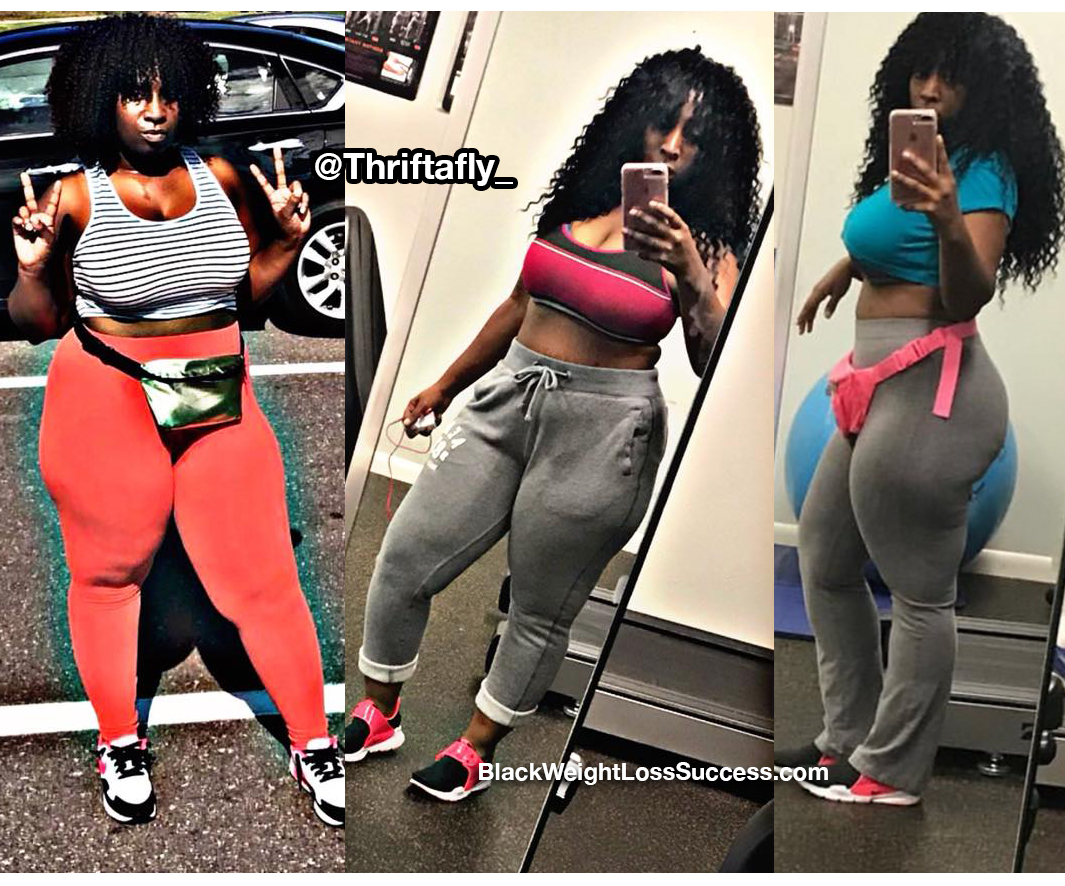 What an honor it is to finally be able to share my story with you guys. I once was just a woman reading your stories and wishing it was me actually putting in the work to lose the weight myself.
In June 2017, my life changed. My motivation was my grandfather who was going through a health crisis due to diabetes and high blood pressure. This health crisis was connected to his eating habits. My grandfather is my inspiration. He changed his way of eating and was granted another chance at life.
During his hospital stays, his recovery and his fight to stay alive, I decided to change my eating habits in honor of him. The best thing I could come up with was a committment to not eating MEAT, FRIED FOODS or BLEACHED FOODS.
I've been a vegetarian since June 2017. I eat lots of green veggies, soy options and plenty of fruit. I drink only water and 100% juices. I drink a gallon of water daily. I also work out 4-5 times a week, doing cardio and core work.
I started this journey in June at 207 pounds. By August 2017, I weighed in at 193 pounds and reached 175 pounds in October. My current weight is 170 pounds at 5 feet tall. Now, I'm working on getting into those 160s and firming. This journey has been amazing and also hard, but it is worth every tear and every drop of sweat I've put in.
I've learned that you only have two options when it comes to life and its obstacles: either FIGHT or FLIGHT. It all starts with a decision.
My advice: Don't use diets, pills and anything that's not natural to lose the weight. A lot of the fads can't be maintained for forever. Get an accountability partner and rock out together. Be honest and consistent.
My question to everyone who struggles with weight loss is, "How bad do you want it?" That "It" being life (a fair chance at life). I believe we can do anything that we whole heartedly put our mind, body and soul into.
Follow my journey on facebook: Nowelle Montgomery or Instagram: @Thriftafly_
Ladies, lets encourage each other to be our best selves. We're all we got!