Tranformation of the Day: Tamara lost 50 pounds. She used to avoid full body photos, but no more. After a pre-diabetes diagnosis, she realized that along with regular exercise she had to change her eating habits to truly make progress. Check out her journey.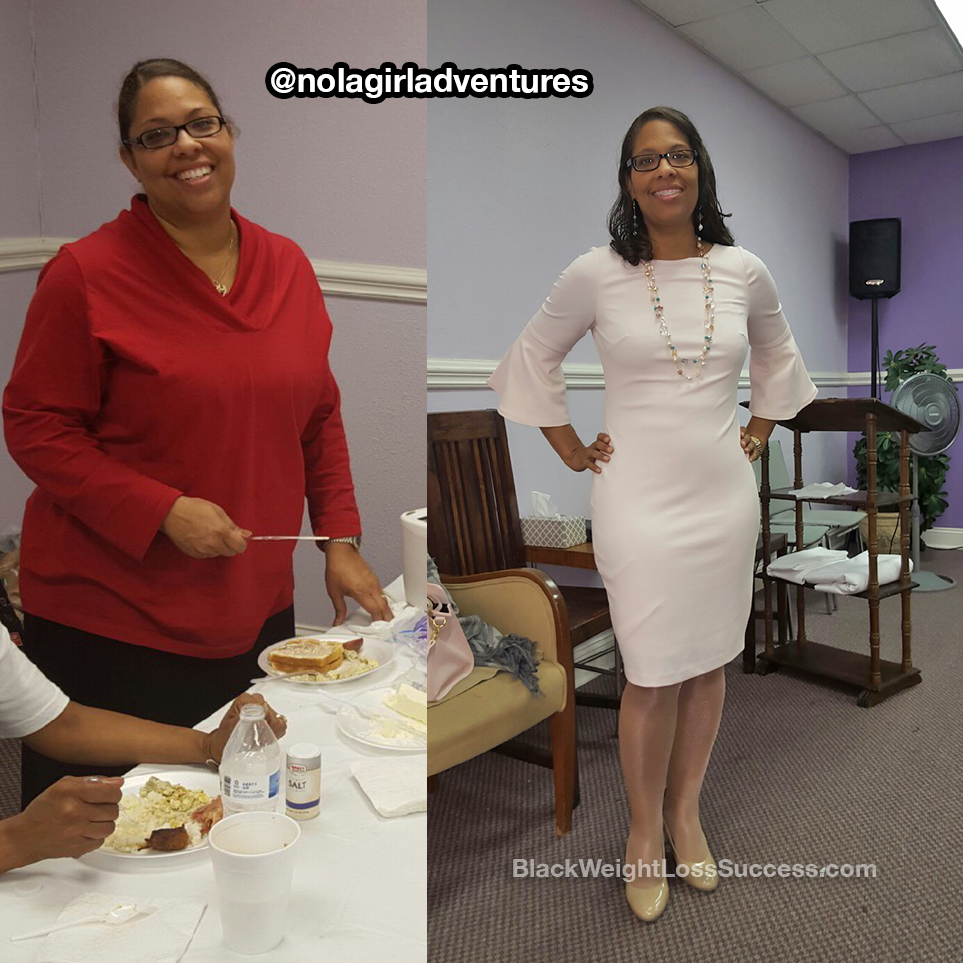 What was your motivation?
To be honest, my motivation was two-fold. For years, I had been avoiding taking full body pictures.  I knew how to take pictures in a group, behind people and while sucking in my stomach the entire time. However, at a breakfast in November of 2015, someone snapped a picture of me full body. I was absolutely mortified! That was my motivation.
I joined a gym two days later. The problem was that I really thought that just walking on a treadmill would result in weight loss for me. It didn't and my weight remained the same. It wasn't until a doctor's visit in August of 2016 that I learned not only that was I pre-diabetic, but that nothing would change until I changed my eating habits.
How did you change your eating habits?
I use the My Fitness Pal app in order to track my calories. Using that app is sobering when you see just how much you are really eating. I also used the app to learn about foods that I could eat as snacks that aren't as high in calories as what I was eating previously. I stopped eating the massive amounts of junk food that I was consuming before, like potato chips, candy and cookies. Now, my favorite snacks include berries and carrots, because I need something crunchy.
What did your workout routine look like?
In the beginning, I would only walk on a treadmill three days per week. Now, I am at the gym five days per week. Twice a week, I use the elliptical machine for 30 minutes. I use the treadmill once per week, and I lift weights twice per week. It's become such a habit for me now that I don't feel right if I don't get to the gym!
Starting weight/Current weight
My starting weight was 217 pounds. My current weight is 167 pound and I am 5'5″.
How long did your transformation take?
I consider August of 2016 as the beginning of my journey because that's when I became serious about losing the weight, so it's been 15 months.
What is the biggest lesson you've learned?
The biggest lesson I have learned is that this is a journey. Weight loss is a journey, it is NOT a destination. I am still learning along the way, because I want to lose another 17 pounds and I will keep working at it until I do.
What advice do you have for others who want to lose weight?
My best piece of advice I can offer to those who want to lose weight is that there are no "quick fixes" to this thing. You will have many ups and there will be downs. There will also be times when you will completely fall off of the wagon. The key is to fall and then get up from there! Pick yourself up and move forward.
Instagram: @nolagirladventures – I recently started using Instagram because I have been asked by my friends how I went about losing weight. My hope is to encourage and inspire anyone who wants to start their journey, because it really is an adventure!