Update Feb 2020: Shamyra has released 127.6 pounds. Check out this update she shared in our FB group.
"Snap shots of recent photoshoot. No surgery, no magic pills, clean eating and exercise. I joined the gym worked with a personal trainer. Current routine 1hr of weights, 1hr cardio,1/2 hr core 6-7 days per week as well as walking. Work hard and trust the process. Not at my goal weight but busting my butt to get there. Sw: 380 Cw: 252.4, GW: 180. Down 127.6lbs in 10 months." Instagram: @tenajcouturebeauty
---
Transformation of the Day: Shamyra lost 64 pounds. This mom wanted to be as healthy as possible for her children. By working out at the gym, walking on the weekends, and totally changing her eating habits, she achieved these awesome results. Check out her story.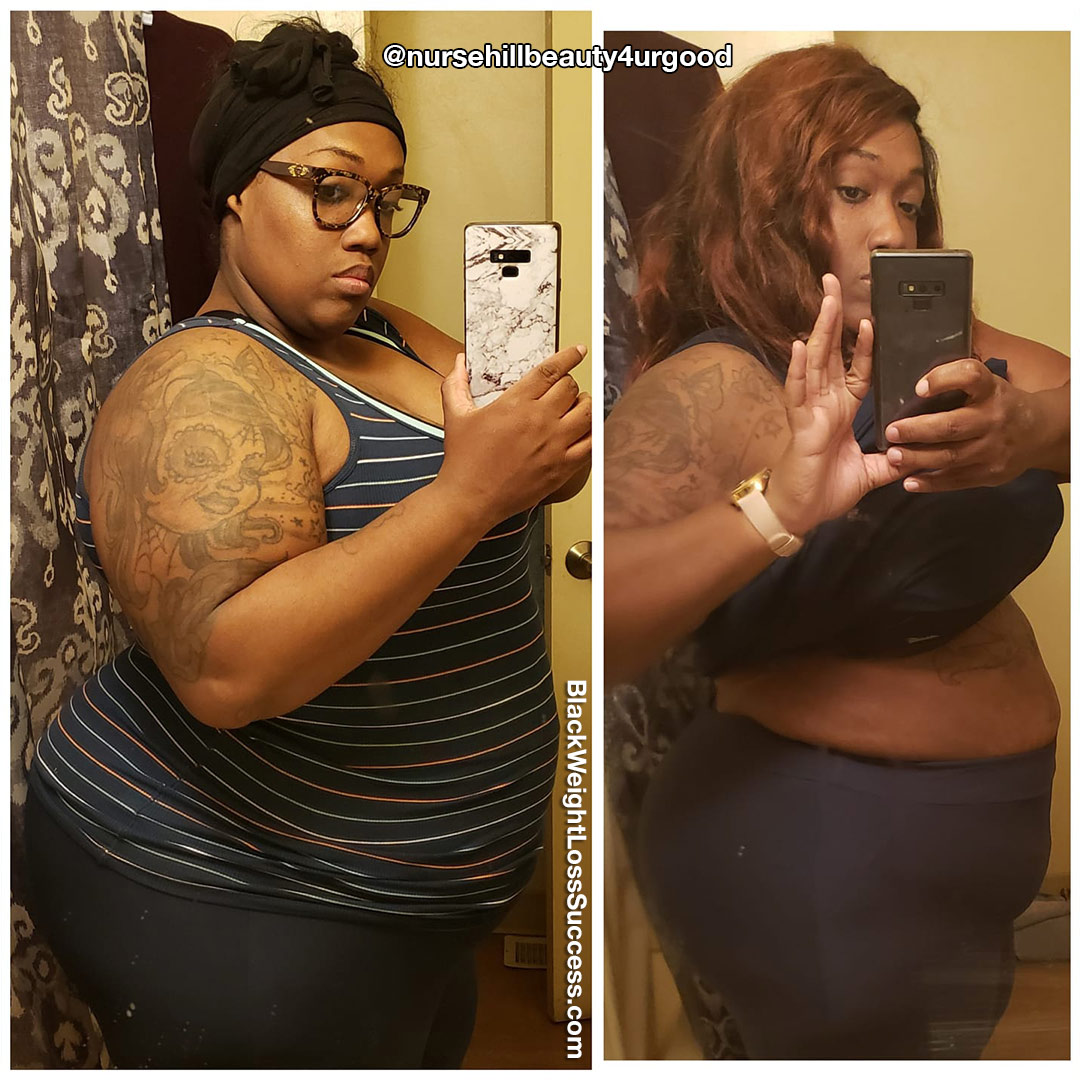 What was your motivation?
My motivation for losing weight was my children. I knew that I had to get healthy and live for them.
How did you change your eating habits?
I changed my eating habits by cutting out fried food and fatty foods. I said no to soda and juice and stopped eating processed foods as well. I increased my intake of fruits and vegetables. I choose my meals based on the meal options that my trainer sends me. I also incorporate Keto or Vegan meals into my routine.
What did your workout routine consist of?
I work out Monday through Saturday at the gym, 1-2 hours a day. I take Strength and Burn HITT classes three days per week. I also walk at the park on Saturday and Sunday.
What was your starting weight? What is your current weight?
My starting weight was 380 pounds and my current weight 316.2 pounds.
What is your height?
5'5″
When did you start your journey?
I started my journey on May 27, 2019.
Was weight loss surgery part of your journey?
No surgery involved.
What is the biggest lesson you've learned?
The biggest lesson I learned was to eat healthy and listen to my body.
What advice do you have for women who want to lose weight?
Your health is everything. Invest in yourself.