Transformation of the Day: Tenika lost 56 pounds. She faced low self-esteem, self hate and depression throughout her teens and twenties. In her 30's, she decided that enough was enough. With healthy eating habits, an intense exercise routine and lots of commitment, she has transformed. Check out her story.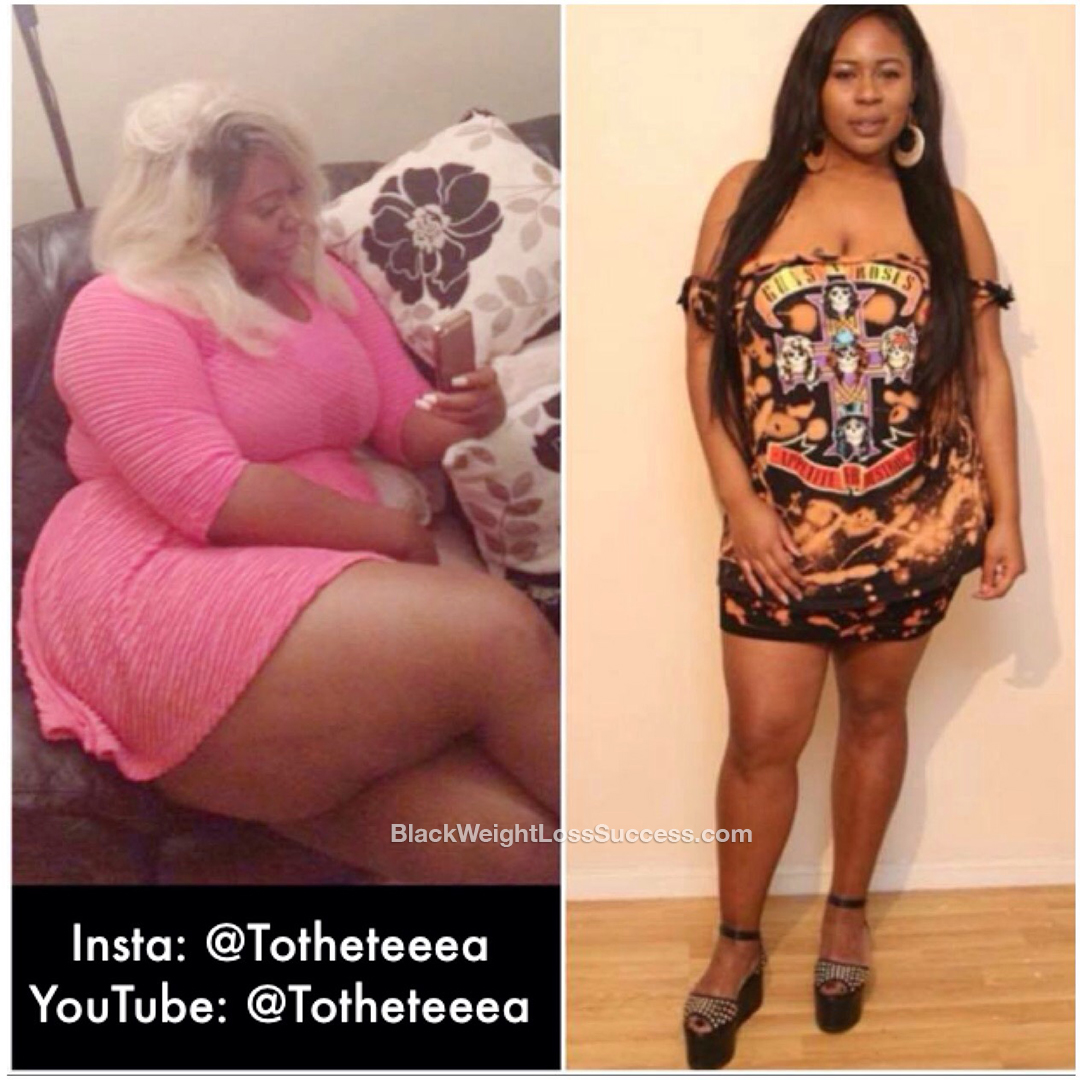 What was your motivation?
I wanted to change my life for good, as I have been overweight since childhood. I know what it feels like to be the fat kid and to not feel comfortable because of comments made by adults or the fact I did not look like my friends. I suffered from low self esteem and depression throughout my teens and twenties, which affected many of my relationships… especially my relationship with myself. I hated myself for years. I would call myself the most horrible names, such as ugly, fat and stupid.
I had given too many precious years to this weight and to being unhappy. I lost weight in my 20's, but gained it back due to bad relationships which caused me to sink further into a depressive state. In my 30's, I decided I did not want to be like this anymore. I went on a holiday to the Caribbean and cried like a baby while there because I hated how I looked. I decided that I did not want to look like this anymore.I was tired of not being the real me that I always wanted to be, so I made a promise that I would not be overweight again.
How did you change your eating habits? 
I created a weekly meal plan. I started changing my eating habits by replacing fried foods with grilled and eating whole wheat pasta, whole wheat bread instead of white, etc. I also ate fruit for breakfast and ate more salads that covered a quarter of my plate at meal times. I created smoothies for the evening cravings that came when I was working out at they gym. I ate between 4-5 times a day, which helped speed up my metabolism and made me feel full throughout the day.
I had a cheat meal on the weekend (on friday or saturday evening). I would eat whatever I wanted, so I never felt like I was fully missing out. As an overweight person, we do enjoy food but I decided to enjoy in moderation.
What did your workout routines look like?
I worked out 3 times a week at the gym. I started with 30 minutes a session as I was quite out of shape then. As I started to become more used to working out and as I enjoyed it more and more, I increased my workouts to 1 hour per session, 3 times a day. At times, I would also do intense workouts at home on the days that I didn't go to the gym.
What was your starting weight? What is your current weight?
My start weight was 238 pounds (17 stone)  & current weight is 182 pounds (13 stone). I am 5 feet, 8 inches tall. I did not have weight loss surgery.
How long did your transformation take?
My journey started in April 2016, after my 35th Birthday. My transformation took 6 months.
What advice do you have for other people who want to lose weight?
My advice would be to believe in yourself and don't give up on your dreams. If you have a bad day, which we all do, don't lose track or go off the rails. Let it be just that one day and jump right back on track the next day without any guilt. Also, create a plan and make a vision board of what you would like to look like.
Don't forget your cheat meal on the weekends. If you want to start exercising, start with walking for 30 minutes a day, 3 times a week. Then, increase intensity with jogging. Every week, add an extra exercise or more time to your routines. That way you dont overextend yourself and jump off the journey.
There will be sweat, tears and times when you want to give up, but trust and believe me when I say that in the end it will be worth it and YOU ARE WORTH IT!
Instagram: @totheteeea