Transformation of the Day: Shana lost 105 pounds. She started her journey seven years ago after being diagnosed with Type 2 Diabetes. She has faced some ups and downs, but she learned what habits are essential for maintaining weight loss long-term. Check out her story.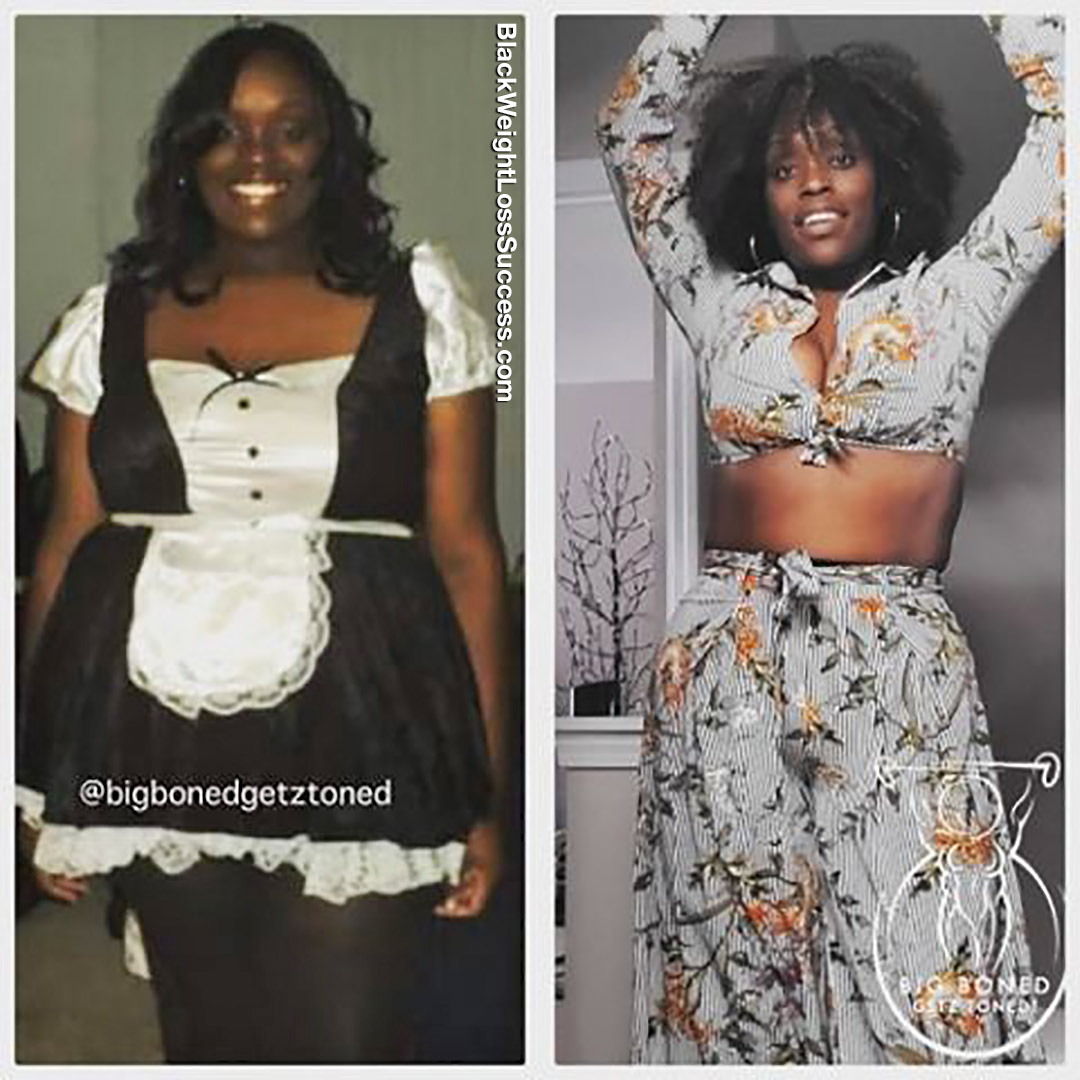 What was your motivation? What inspired you to keep going when you wanted to give up?
My motivation was being diagnosed with Type 2 Diabetes at a young age in 2012. That diagnosis shook me to my core and made me take charge of my health, and become more aware of what I put in my mouth. I lost 50+ pounds, and BWLW featured my story in 2013.
Stress and life put a halt on my weight loss journey in 2016. For three years, I didn't lose a pound. I actually gained 20lbs back! In 2017, I lost my aunt to colon cancer, and in 2018, I lost a very close friend to sickle cell. Though his chronic illness was different than mine, it hit me very close to home and reignited my fire for fitness. 
I went to see an endocrinologist, started eating properly again, and lost another 50 pounds in 2019. Now, my weight loss is 105 pounds. When I wanted to give up during my seven years of fitness, my health and seeing how a person's life can be gone so soon is what keeps me going.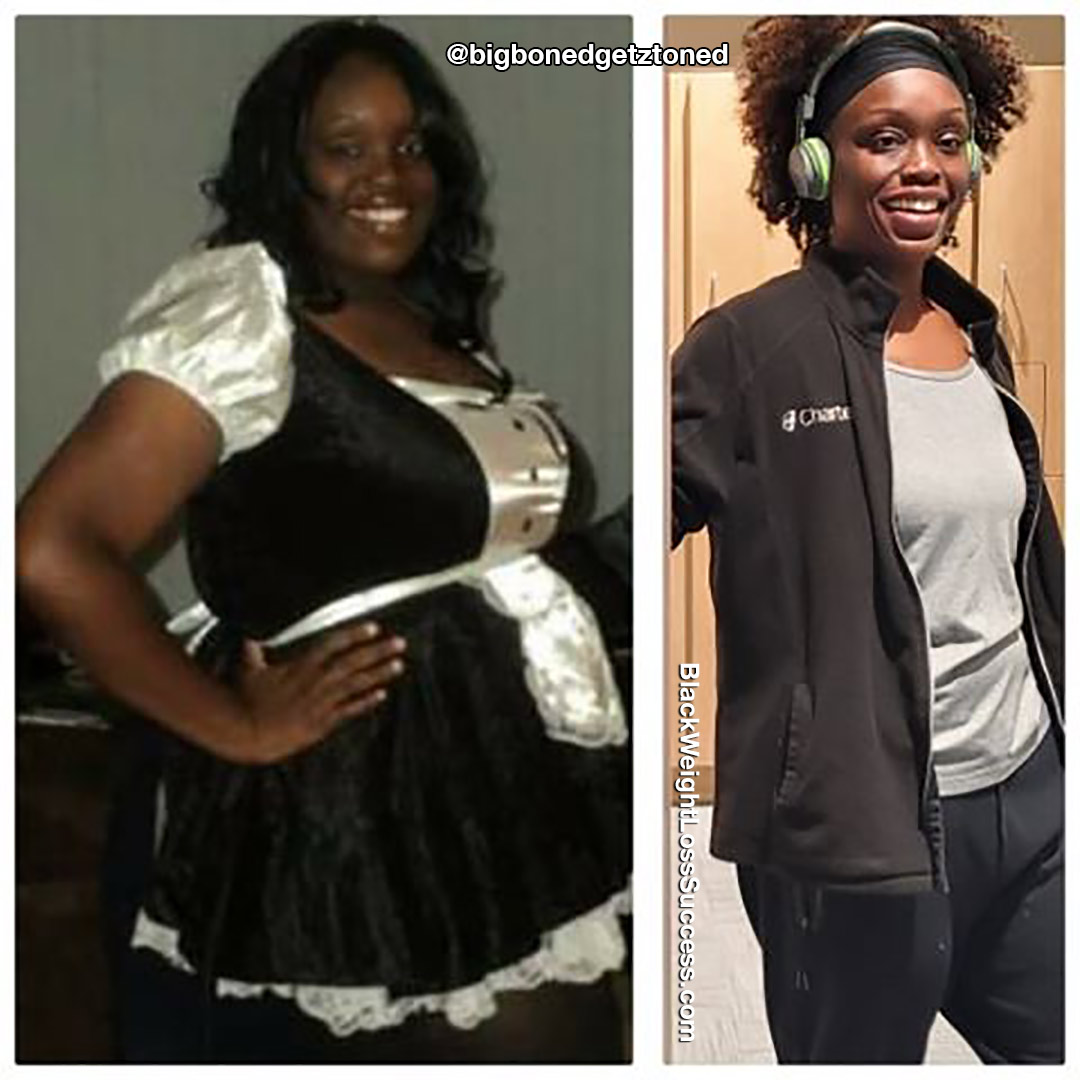 How did you change your eating habits?
I changed my eating habits by tracking calories on MyFitnessPal and addressing my sugar intake (which is where my addiction lies). I started to limit and then eliminate drinking soda and juice. Then I moved on to limit and eliminate boxed sweets. The trick is, if you don't buy it, you won't eat it. 
What did your workout routine consist of?
I follow Jamie Eason's 12 Week Livefit Trainer program featured on bodybuilding.com. You have to subscribe to the app for the All-Access pass, but it's totally worth it, and I highly recommend it. You can track your workouts, and it tells you exactly what you're doing for the day. On my rest days, I do "active recovery" where I'll go for a walk in the neighborhood or ride my bike for about 20 mins. I work out five days a week for 1 hour – 1 1/2 hour.
What was your starting weight? What is your current weight?
My starting weight was 282 pounds, and I currently weigh 177 pounds. 
What is your height?
I'm 5'9″.
When did you start your journey? How long did your transformation take?
As I stated before, I started in 2012, lost 50 – 60lbs through 2015, and kept it off. Then I plateaued and gained 15 – 20 lbs back in 2016. I lost 50+ pounds in 2019. 
My transformation took seven years. It's a marathon not a sprint for sure.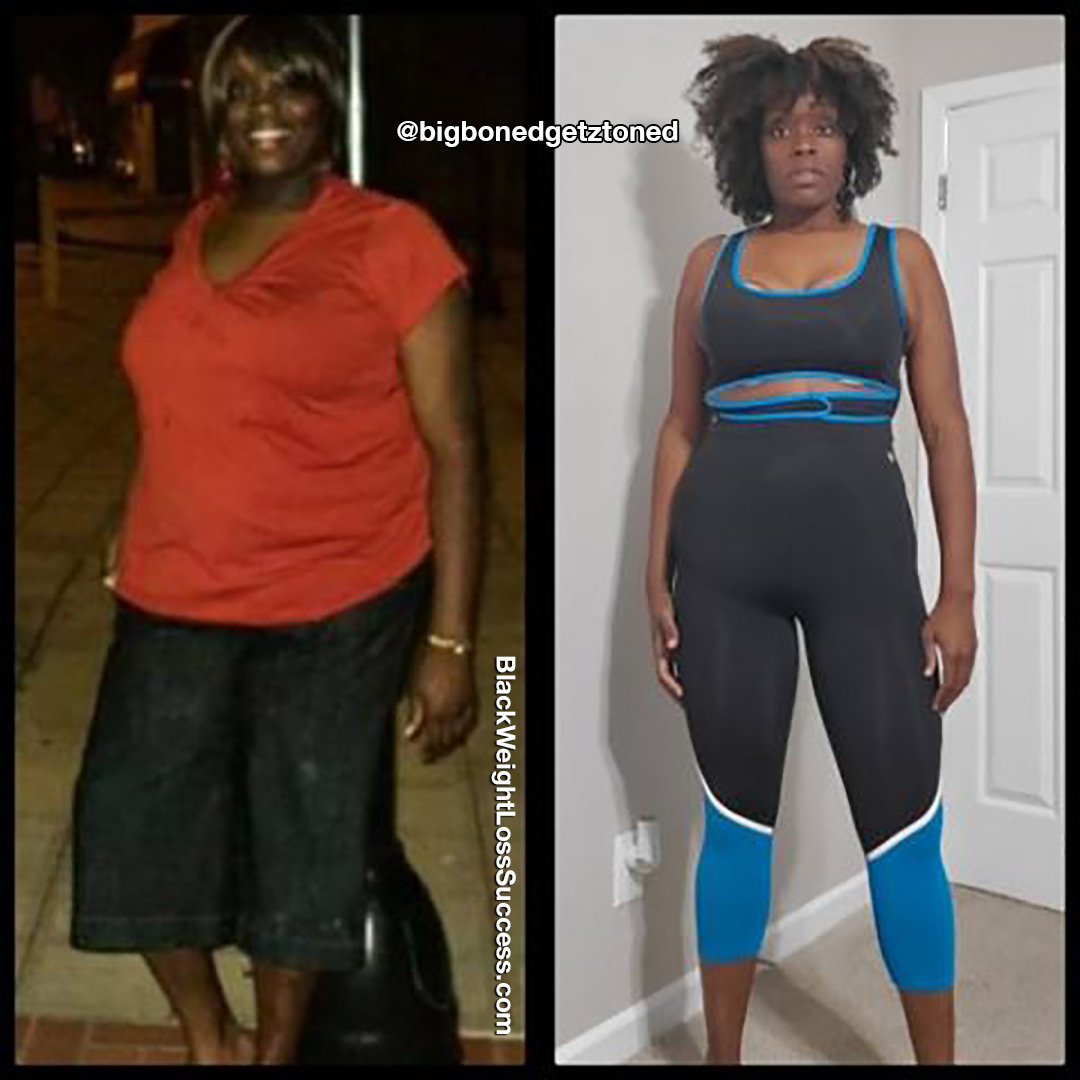 Is weight loss surgery part of your journey?
I did not have weight loss surgery. I lost weight with proper nutrition, sleep, and exercise. I did have a tummy tuck on 1/6/2020 to remove excess skin from my 100+lb weight loss. 
What is the biggest lesson you've learned?
Comparison is the thief of joy! Don't compare your journey to anyone else's. It may take a while but never give up on yourself, ever. 
What advice do you have for others who want to lose weight?
There are no shortcuts that are long-lasting. Proper nutrition, exercise, and sleep are the only ways you will maintain success. Fad diets, pills, saran wrap, and tummy teas do not work. Hard work and determination will work.
Instagram: @bigbonedgetztoned
View this post on Instagram