Tasha lost 28 pounds. This proud mom of two wanted to get off of high blood pressure medication and avoid a family history of diabetes. She reached out to a former co-worker for help and got the guidance she needed. Her journey is proof that regular exercise and healthy eating habits make a big difference.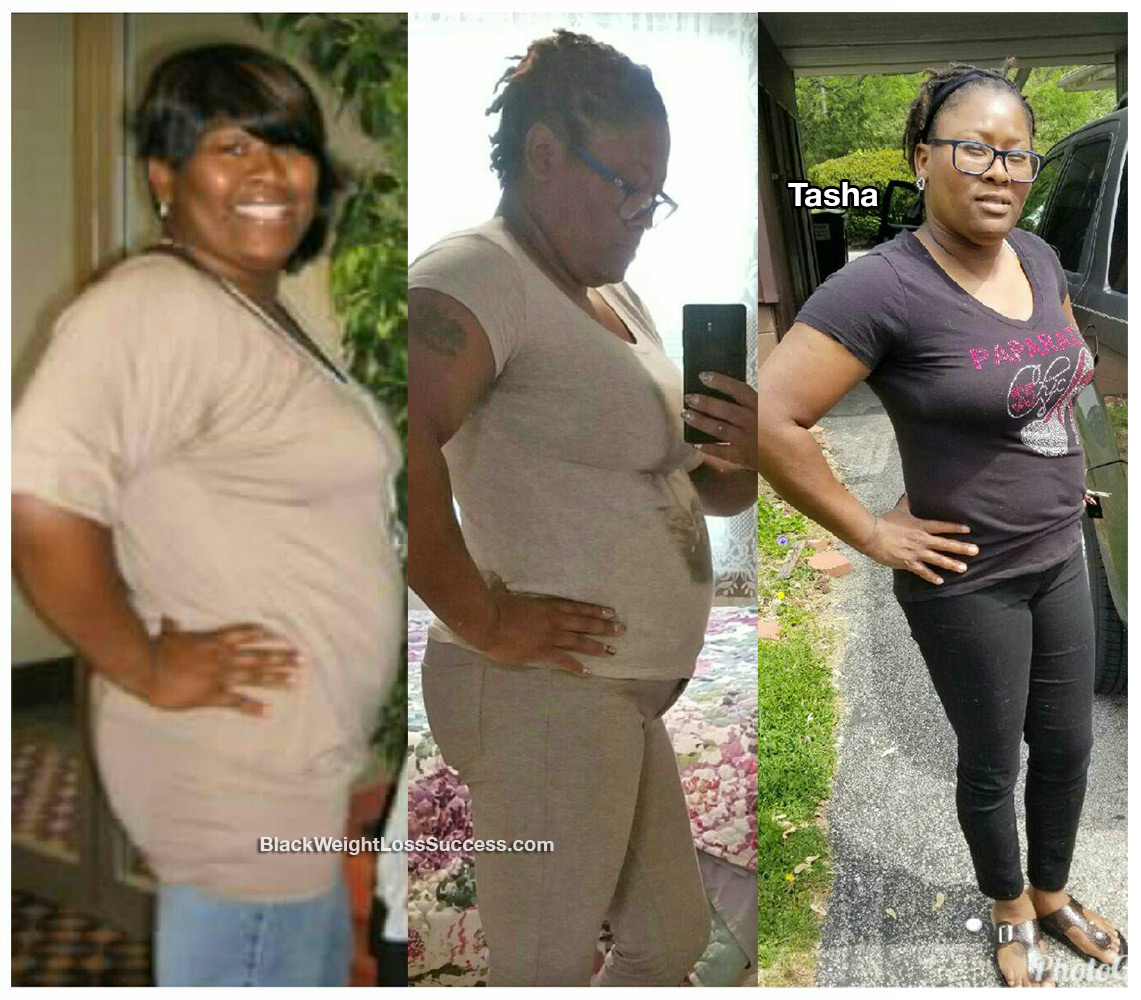 I am 39 years old and the  mother of 2 teen girls. I started working out to lose weight because my doctor and my Obgyn suggested that I needed to because diabetes runs heavy on my mothers side of the family. I also had high blood pressure.
In the beginning, I did group workouts, boot camp, and even tried Cross Fit. Nothing worked. During the timeframe that I was going to boot camp, I went to the doctor and found out that I had to have surgery to have my gallbladder removed. After the surgery, I blew up over 200 pounds. I was uncomfortable and depressed. Eventually, I decided I didn't want to live like this anymore.
I remembered Terry Starks, whom I used to work with. He'd told me about a program he did to help people lose the weight. So, I emailed him and sent him my before picture. He asked me about my health issues and if I had a special diet or allergies, so I gave him my information. He also asked what my goal weight was. I said that I wanted to be at a size where I could stop taking all of my medications. "Between 140 and 150 pounds." I said, but I would even settle for 160 lbs. He gave me a meal plan and an excercise time schedule.
Motivation: What motivated me to change was my kids, the fact that it felt good to feel better about myself, and how it felt to start fitting into my clothes again.
Terry has been a true blessing to me and a motivator. He gave me encouraging words through email and texts on a daily basis. He was also fun to work with. When I felt the need to cheat, he would call me and ask, "What are you doing? How's the meal plan working? Do we need to change some things?" I would ask him, "Do you have a food tracker on me, because I was just about to buy something unhealthy."
Eating Habits: My eating habits changed to the point where I didn't eat a lot of sweets or junk food. I used to be able to eat a bag of skittles, chips, 2 juices and a bottle water in one sitting. Now, I might take 2 chips from my kid's bag. I don't want sweets unless it's a birthday and even then I hardly eat it. It's harder for me to eat junk food now more than before. I just don't have a taste for it. My meal plan changed all that. Terry has me on a plan with 5 to 6 small meals per a day.
Workout Routine: Monday, Wednesday and Friday, I walked on the treadmill at the gym for 30 minutes and did an ab workout for 30 minutes. I stretched with my daughter's majorette team on Wednesday and Thursday.
Starting Weight/Current Weight: My starting weight was 200 pounds and my current weight is 172 pounds. I am 5'4″ I started my journey in January of this year.
Biggest Lesson: Never let anyone tell me what I can't do. Never let myself go. Never stop loving me. Continue to love me no matter who loves me or not.
Advice: Don't be afraid of what people may say to discourage you. It's not about them, it's about you and your health. Don't do it for anyone but yourself. Improve you because only you and God can make those changes.
Disclaimer: Reference or link to any specific product, diet plan, exercise plan or service mentioned in the weight loss stories we share is for the information of our readers, and does not constitute an endorsement or recommendation by Black Women Losing Weight.