We have been following Monica's story since 2016, and she is still going strong. She lost 160 pounds and no longer has to take high blood pressure medication. Healthy eating habits and exercise are the foundation of her transformation.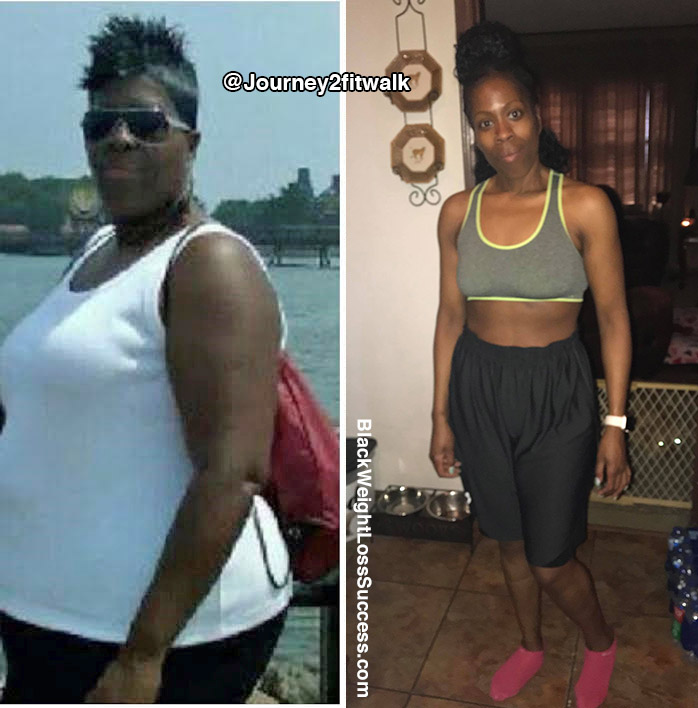 Starting weight: 330 pounds
Current weight: 170 pounds
Height: 5'11"
How have you maintained your weight loss/continued to lose weight?
I have continued to lose weight by continuing to be cautious of my daily food intake and by doing vigorous exercise daily. I find that I remain on task if I stay prepared. Meal planning and food prepping for breakfast and lunch aids in doing so.
Of the lessons you've learned so far on this journey, what stands out the most?
For me, every day is a new day. Even at this point, I have come to understand every day will not be a win. There are many days that I conquer and then some that I don't, but what I have learned is that I can't beat myself up when I don't give 100% every single day. I've come to realize that I actually succeed on those days because failure on this journey doesn't come until you give up.
At this point, would you offer any new or different advice to people who want to lose weight?
Treat this journey like a voyage on a ship. Some days there will be wind and rain storms. Some days the path may not be as clear. There will be many days that you want to give up and jump ship, and that's okay too. However, you must find your way and get back on board realizing that the only way you fail is to never re-start your journey again.
Instagram: @Journey2fitwalk