Shout out ot Naledi. She lost 80+ pounds and she's kept the weight off for more than 6 years. Now she is a personal trainer.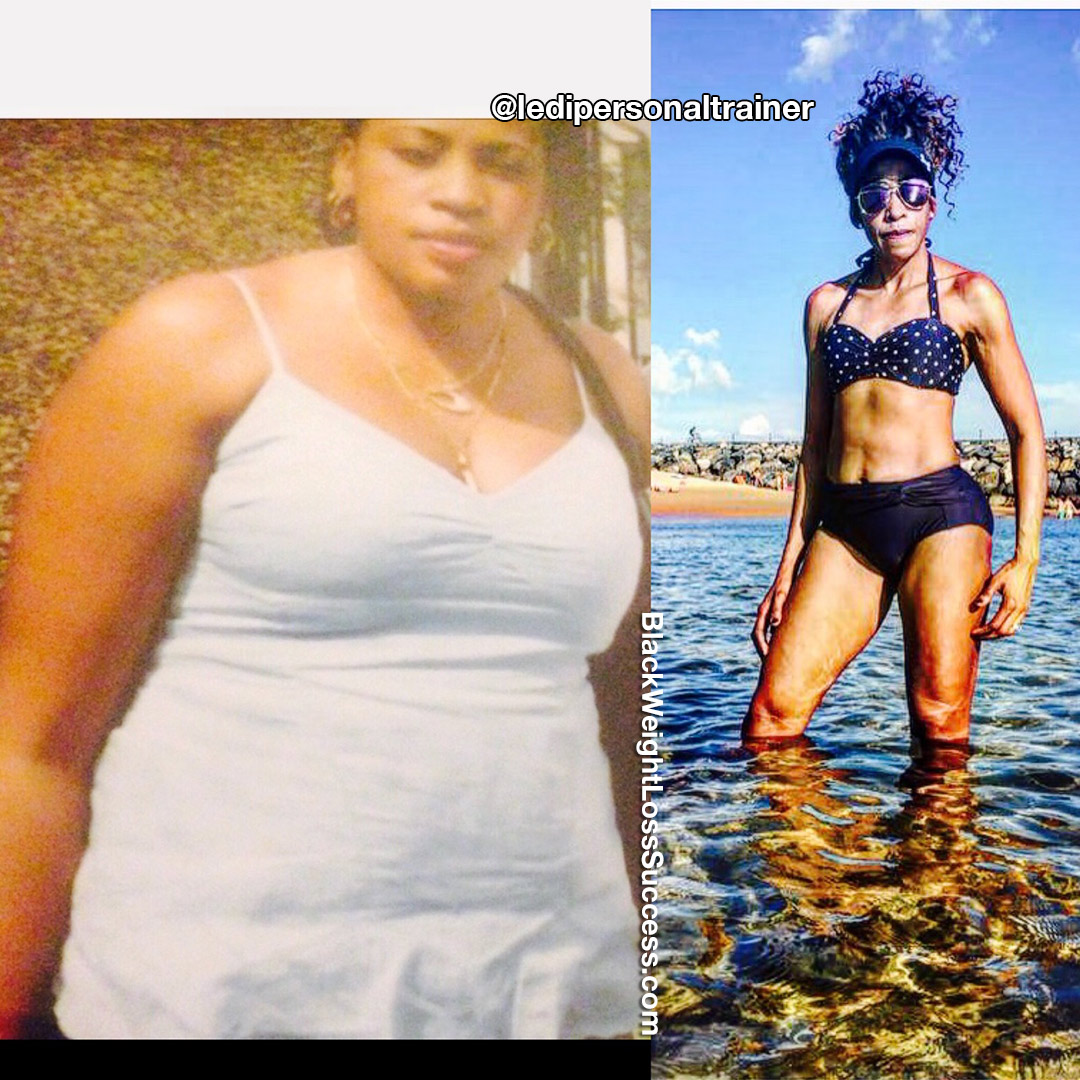 My current weight is 63kg. I'm much leaner and gained more muscle too. I have also started training as a freelance personal trainer at my gym, where it all began 4 years ago with weight lifting. I've maintained my weight and fitness for over six years now. Total weight loss now is 39kg/86 pounds. (Before and after pictures: 2013 vs 2019.)
I have managed to maintain my weight loss success through consistently eating clean and exercising. I've focused on toning to get my muscle mass in check. It has not been easy, but I have always been a dedicated person. Whatever I put my mind to, those goals will be achieved. I truly have a hunger to be a better me.
Eating Habits: For the past 8 months, I have gone vegetarian, and it is working for me tremendously. I love cooking, so that's a bonus for me when it comes to maintaining my weight. I am very creative and managed to create my own meal plans. I have taken an interest in nutrition to equip myself with knowledge to share with my clients.
Exercise: I do Les Mills 4 times a week. I also do cardio and kettlebells once a week, along with circuit training once a week as well. It's essential to challenge the body by doing different exercises so that each muscle group benefits if you want to get lean and toned proportionally. I sometimes do freestyle weight training so that I don't get used to the same exercises.
Advice: Take your time when it comes to changing to a new lifestyle of eating healthy, exercising, and adjusting to all the changes. What works for other people will not have the exact same effect for you. Keep your eyes on you and don't compare your progress with anyone out there. It's nice to see other people's results, but the most important thing is to be your own competition and be a better version of yourself.
Also, refrain from quick fixes and concentrate on what you eat. Diets are temporary, but proper nutrition goes a long way. Learn to prepare healthy meals at home. Never try to lose the weight too quickly, because it will always come right back if you don't continue dieting.
Make wise choices that will sustain you long term. I turned my passion into a reality of becoming a Qualified Personal Trainer. So excited and proud of the way things have panned out. If you want it, Ladies, never give up.
You can follow my journey on Instagram, @Ledi23, where I share my daily exercises and food. They both work hand in hand. I'm available for tailored plans and mentoring as well.
Instagram: @ledipersonaltrainer
Facebook: Ledi Tangs
Website: ledipersonaltraining.co.uk