BWLW Sisterhood, I want to encourage you to NOURISH your body with healthy food this November – Nov 1-21, 2020. Weight loss is a great side effect of healthy eating habits, but that shouldn't be your only focus. Putting healthy, nutritious fuel into your body will benefit you for years to come. 
Goal: During November, we will commit to making healthy food choices and doing the work of figuring out what meals, recipes, tools, and habits work for us. Print out the weekly goal list and SHOW YOUR WORK by sending in your photos (details below). 
IF you are already on track and healthy eating habits aren't an issue for you, tell us your ways! We want to hear from you too.
Why is this important?
As black women, we know the impact that diseases like diabetes and high blood pressure have had on our families and our community. We hear stories from our friends, at church, and in our social circles about people dealing with stroke, mobility issues related to weight, heart attack, and sleep apnea. 
Food isn't the only factor we face when it comes to illnesses (Stress is high on that list as a silent killer), but it IS a factor in many cases.
On a daily basis, I hear from women who are struggling with or healing from various health concerns, including pre-diabetes, heart disease, and insulin resistance. These conditions, and many more, can be positively impacted by eating a healthy diet. I know because I've seen it happen in my life and the lives of countless other women.
So, what do I mean by healthy food?
Less processed food

Less junk food

Less fast food

Less high-calorie drinks
Replace these things with…
Nutrient-rich, vitamin-rich foods

Fiber-rich foods

Water, homemade smoothies, and freshly brewed tea

Plant-based meals 

More lean meat

More home-cooked meals so that you can control what goes into your food
There is no "one size fits all" way to eat "healthy."
I recognize that the ladies of the BWLW community don't all follow a single diet plan or lifestyle. Whether you are Vegan, Keto, Eating Clean, or following a plan/method like Weight Watchers or Intermittent Fasting, you can commit to eating in a healthy way.
I also acknowledge that we are currently in a time where money is a factor for many people when it comes to food choices. I'm not asking you to buy your food at an expensive grocery store or purchase a lot of high priced "whole" organic foods or exotic ingredients. I'm encouraging you to make the healthiest choices you can on your budget.

---
Don't know where to start? Need some help?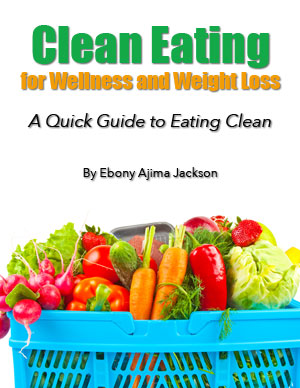 Looking for a clear, straightforward guide to help you navigate clean eating? Check out our e-book, Clean Eating for Wellness and Weight Loss.  Get your copy today for just $7.99.
This book covers:
Benefits of Eating Clean
What Foods are Clean?
How to Eat Clean
Importance of Hydration
Eating Clean on the Go and at Work
Frequently Asked Questions
Exercising While Eating Clean
Healthy Recipes
Quick Meal Planning Ideas
---
JOIN US – How can YOU participate?
1. Take Action Daily
Healthy habits are born out of consistent action. Each week, I will give you a list of actions you can take to make healthy eating a lasting habit. Print it out and get to work.
2. SHOW YOUR WORK
Instead of checking in daily, we are asking you to show your work by sending us photos and/or posting pictures online with the hashtag: #BWLWNOV. We will share some of the submitted photos on our Facebook page and Instagram account during the Challenge.
We want to see photos of your meals, screenshots from your food tracking app, meal prep pics, photos from your grocery store visits, etc. We have actually created a special form so you can upload these photos.  Several photos will be selected and featured on our Facebook and Instagram pages.

WEEK 3 Tasks – November 15-21, 2020

Our weekly goals list will help you take action daily and eat more healthy food. Please choose at least 3 of these goals and complete them by the end of the week. New tasks will be available each week. (NOTE: These are suggestions. Feel free to create weekly goals that work for you and tell us all about them.)
Make a list of healthy foods you love. Focus on what you can eat and not what you can't.

Write down your healthy eating foals and post them on your refrigerator.

Buy a new recipe book filled with healthy meals.

Cut out dairy for at least 3 Days.

Increase your water intake. Drink at least 64 ounces a day.

Prep your lunches in advance for at least 3 days.

Make your own salad dressing or make a meat marinade. 
Leave a comment below and tell us what you hope to gain from this month's challenge. Thank you in advance for joining us!