Update Dec 2019: Candis lost another 14 pounds for a total of 44lbs gone. 
I was Featured in Sept and I would like to share an update. Your blog has really motivated me and I love seeing the beautiful women and their stories. It has now been five and half months and I've loss a total of 44 pounds. I am now smaller than my before pregnancy weight in 2018 which was 224 pounds.
I continue to eat clean and walk daily. I still do 40 day challenges and have had family and even strangers join with success as well. I took an end of year photoshoot to celebrate. – @meetmeatfit
---
Transformation of the Day: Candis lost 30+ pounds. After giving birth to her daughter, she dedicated herself to making healthier choices. Walking for exercise, cutting out pre-packaged foods, and eating lots of whole foods worked for her. Check out her journey.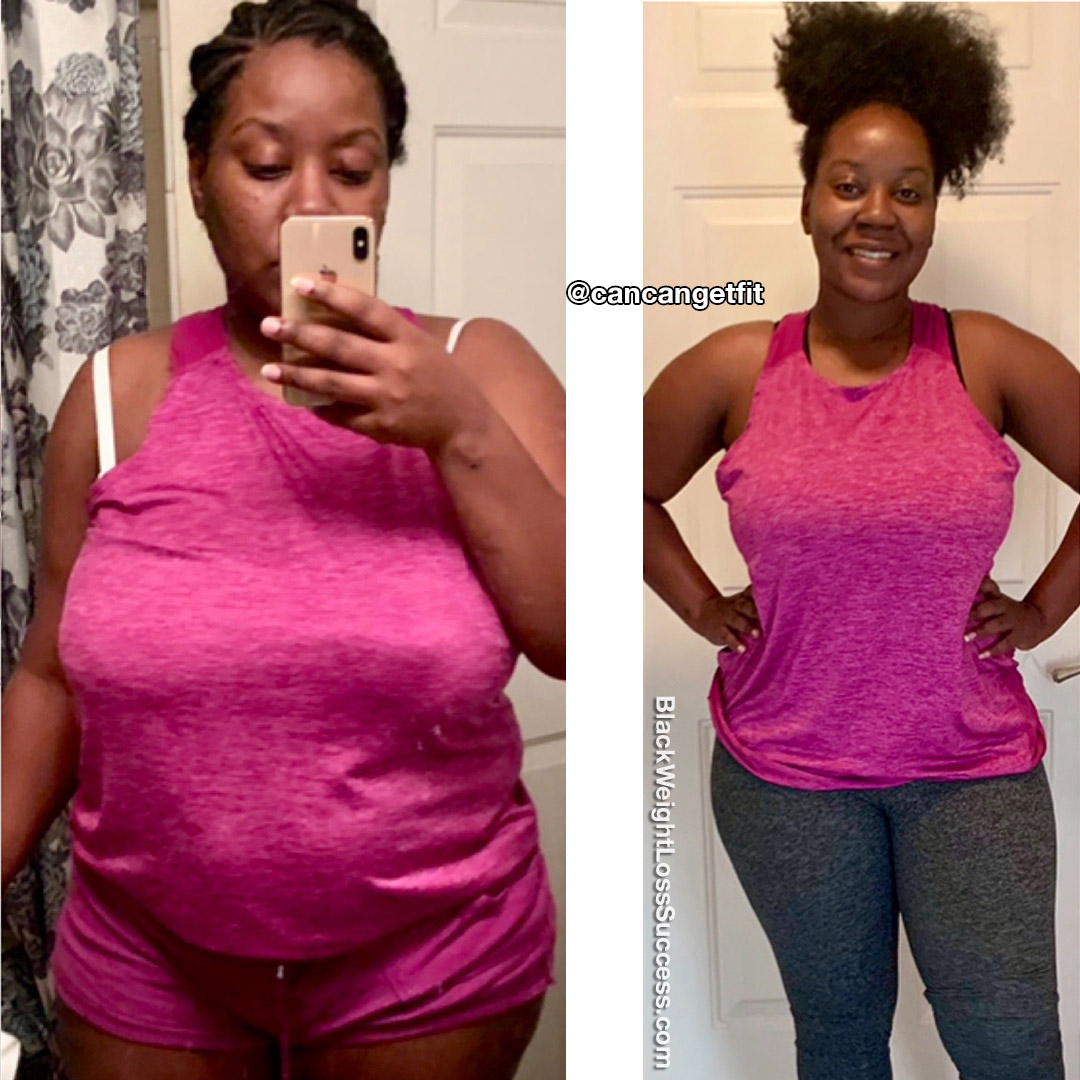 What was your motivation?
My motivation for my weight loss was that I wanted to be a healthier version of myself for my children. Giving birth to my daughter ignited something in me that made me want to do better and make better choices.
What inspired you to keep going, even when you wanted to give up?
Every time I wanted to give up, I would look at pictures from years ago when I was much more active and healthier.
When did you start your journey? How long did your transformation take?
I started after giving birth to my daughter in May. Tomorrow [8/22] makes three months on this journey.
How did you change your eating habits?
Before I got pregnant, I was at my heaviest weight. When I became pregnant, I got bigger and bigger. I kind of just gave up and ate whatever I wanted. After giving birth, I decided to stop eating fried and processed foods, and I only drank water.
What foods did you stop eating/start eating?
I cut out all meat, except chicken and fish. I also cut out anything pre-packaged. I eat mostly Whole Foods, and I cheat every now and then. I drink a gallon of water a day, and I try to eat every 2-3 hours.
Tell us about your workout routine.
I walk every morning with my baby, six days out of the week. I started doing this after my 6-week postpartum check-up.
What was your starting weight? What is your current weight?
On May 22nd, 2019 when I gave birth, I weighed 254 pounds. At my postpartum check-up, I weighed 224lbs. Not sure what I weigh today because I purposely do not have a scale in my home.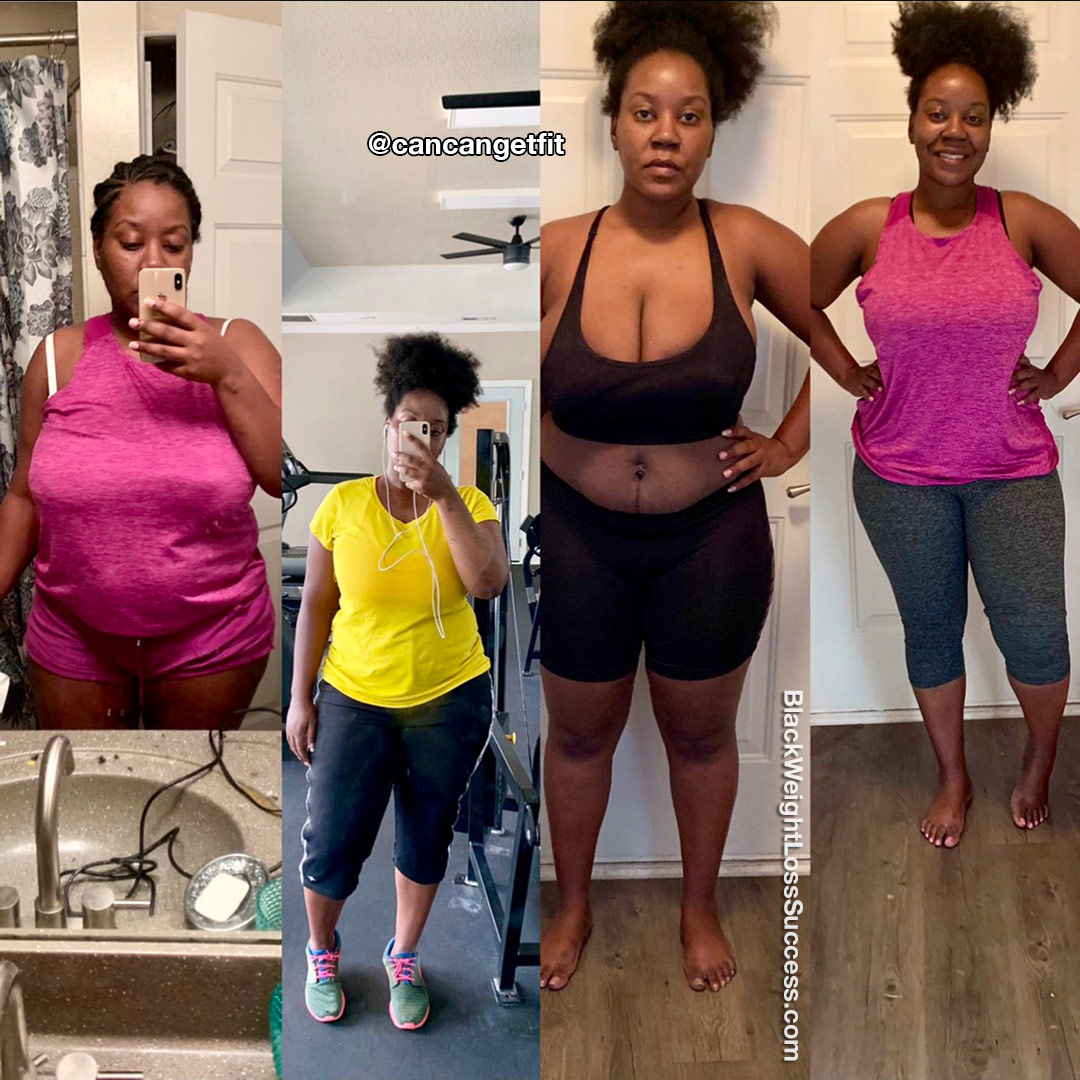 What is your height?
I'm 5'5″.
What is the biggest lesson you've learned?
The biggest lesson I've learned is that this will not be easy, but it's worth it. I learned to look at it as a marathon, not a race.
What advice do you have for women who want to lose weight?
The advice I would give others is to take it one day at a time, one meal at a time. I would also tell them not to be hard on themselves and try different routines until you find the one that works for you. This is a lifestyle change, and it won't happen overnight. Just keep going!
Updated Instagram: @meetmeatfit