Transformation of the Day: Arielle lost 55 pounds in 6 months. This Alpha Kappa Alpha soror was determined to be a healthier, more confident version of herself. By working out 5 days a week, keeping track of her calories, and using the Couch to 5k program, she transformed. Check out her weight loss journey.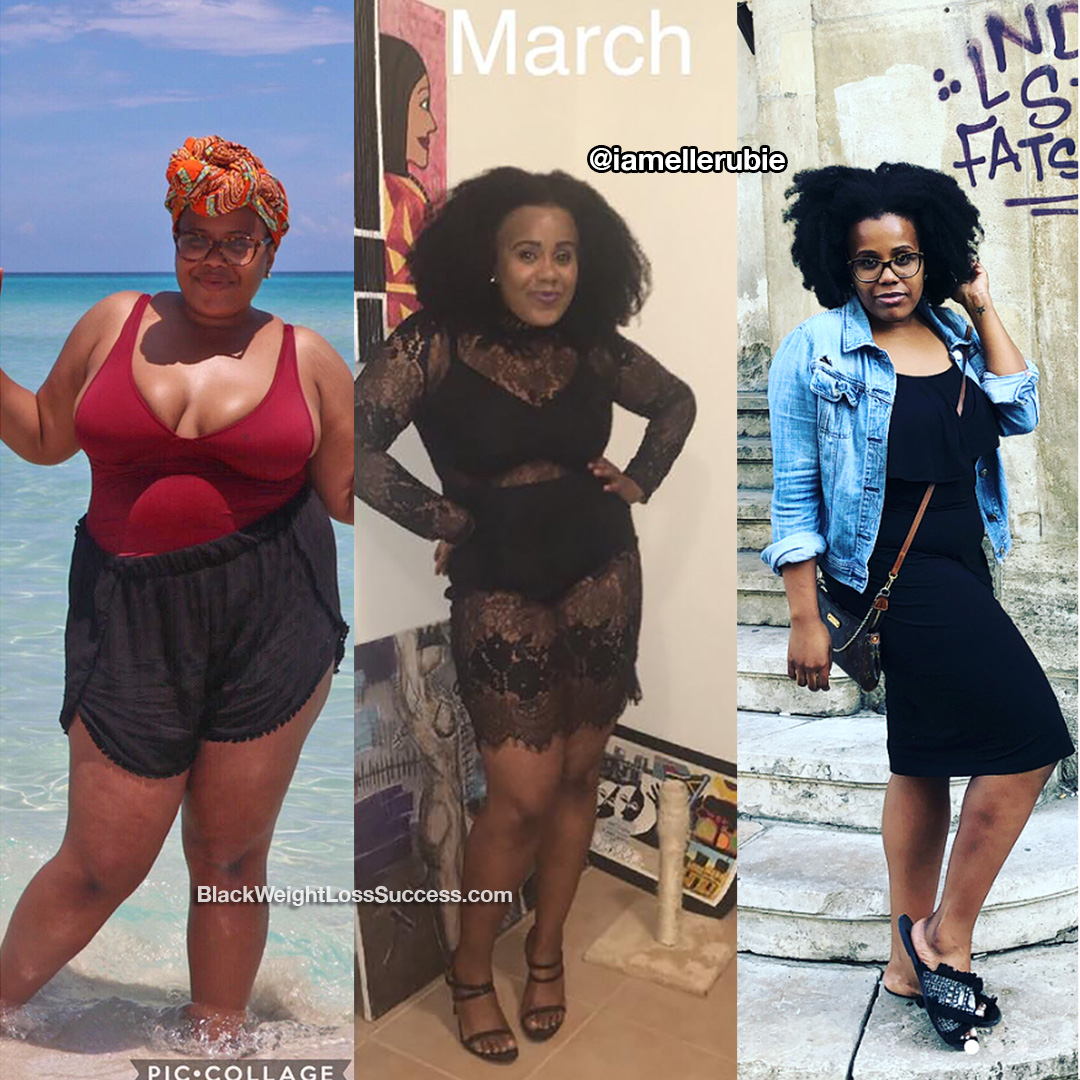 Height: 5'3″
Starting weight: 230 pounds
Current weight: 175 pounds
Goal weight: 150 pounds
What was your motivation? What inspired you to keep going even during the tough times?
I struggled with weight loss my entire life and was never able to keep off the pounds. I tried countless diets and cleanses that all failed. I finally decided that enough was enough. Having my dream body is what motivated me to change. Every time I wanted to give up, I closed my eyes and imagined a healthier, more confident version of myself.
How did you change your eating habits? What did your workout routine look like?
I began to work out for 45 minutes each day, 5 days per week. I ate 1200 calories per day and used MyFitnessPal to count my calories (along with Fitbit).
I traded pasta for zoodles. I ate tons of quinoa salads with spinach and kale chips with black bean salsa. I also stopped drinking alcohol altogether. I was never a fan of desserts, so that wasn't an issue. I stopped drinking juice and I only drank water instead. I cut out white flour pasta, rice, and white bread, and ate whole wheat and multigrain pasta instead.
I ran 3 days per week using the Couch to 5k program and went to the gym 5 days per week. I alternated between cardio and 45 minute classes weight training at Fitness First.
Starting weight/Current weight
In January 2018, I weighed 230 pounds and I currently weigh 175 pounds. It took me 6 months to lose 55 pounds! It took dedication and saying no to brunches, happy hours and dinners to reach my goals. I found that my social life was centered around dinners and social outings that required drinking and eating.
What is the biggest lesson you've learned?
The biggest lesson that I've learned is that weight loss is truly mind-over-matter. Once I set my mind on losing weight, I did it. Like Nike… just do it!
What advice do you have for other women who want to lose weight?
Honestly, there's nothing to it but to do it. It may sound a bit cliche, but once you mentally convince yourself that you are ready for change, losing weight is easy. You have to have unwavering faith that you will reach your goal by any means necessary.
Instagram: @iamellerubie