Transformation of the Day: Cindy has gone from a size 16 to a size 10. With her 50th birthday on the horizon, she decided that she wanted to get into the best physical shape possible. By focusing on nutrition and doing high-intensity interval training, she is doing just that. Check out her story.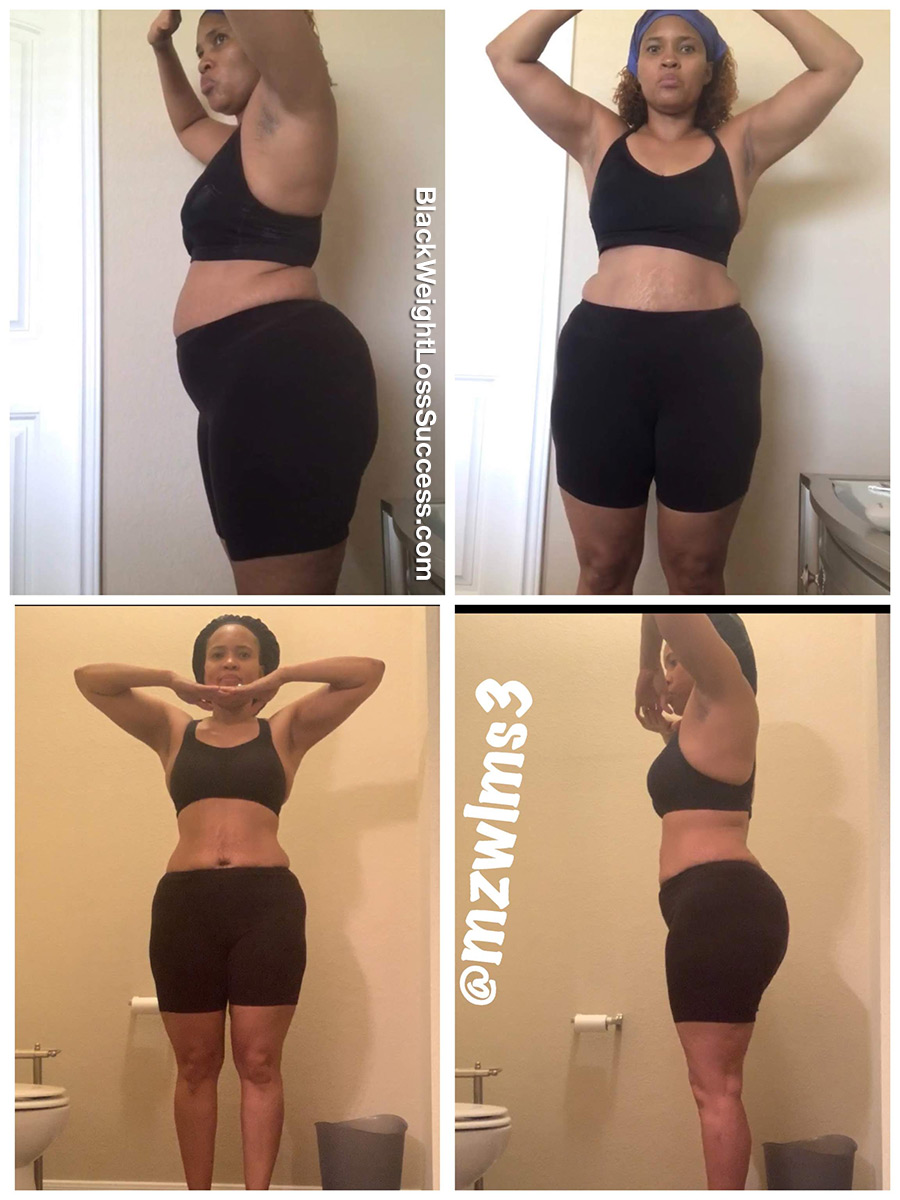 What was your motivation?
After losing weight for the wrong reasons back in 2015 and gaining all of that weight back, I looked in the mirror in 2018 and realized I was tired of being the size I was. I was tired of all the extra weight I was carrying. I had gotten all the way up to 195 pounds. As I approached age 50, I wanted to be the best version of me and in the best physical shape possible. That was my motivation.
What inspired you to keep going, even when you wanted to give up?
My inspiration: I thought about not giving up on myself. To get what I wanted, I had to keep going, I couldn't give up on me. So many times, I would start something, and when it got hard, I would quit. However, I told myself that this time would be different and it was.
How did you change your eating habits?
For 30 days straight, I did not cheat or have a cheat day. I knew that the first 30 days was critical to how I would go thru the rest of my journey. I stopped eating fried foods and chips. I ate more veggies, grilled/baked meat and fish and fruit. I limited my carbs to earlier in the day, and my carbs were whole wheat or brown rice. I didn't typically eat past 7pm, but if I did, I would have a smoothie. For my snacks, I would eat almonds, yogurt, and smoothies. One of the most significant changes I made was drinking almost one gallon of water a day. Water was my best friend.
I must attribute this weight loss to the Results in 28 Days program (RI28). It's a High-Intensity Interval Training program that I did for 7 months before going into another program.
What did your workout routine consist of?
I started using free weights in the 4th month of my journey along with resistance bands. I worked out at least 5 days a week. I had active rest days which consisted of walking. Because I was doing mostly HIIT training, my workouts lasted about 35 minutes a day.
What was your starting weight? What is your current weight?
My starting weight in September 2018 was 195 pounds. As of April 2019, my current weight is 176 pounds, and my goal weight is 165 pounds. I have gone from a size 16 to a size 10. While I've lost 20 pounds, I have gained muscle and lost a lot of inches.
What is your height?
5'6″
What is the biggest lesson you've learned?
I learned to never give up on me and that I can do anything I want to do as long as I keep at it and don't quit. My mind will follow whatever I make my body do.
What advice do you have for people who want to lose weight?
Always take pictures of your journey. Many times, you lose more inches than pounds. The inches show and are visible in photos.
Never give up on yourself, trust the process, and enjoy the journey. It's not always easy, but it sure is worth it. Lastly, don't compare yourself to others and believe in the power of "I Can."
Instagram: @mzwlms3