Transformation of the Day: Lia lost 105 pounds. Tired of feeling uncomfortable and wanting to be her best self, she decided to transform her lifestyle. She did her research, practiced intuitive eating, and created her own workout routines.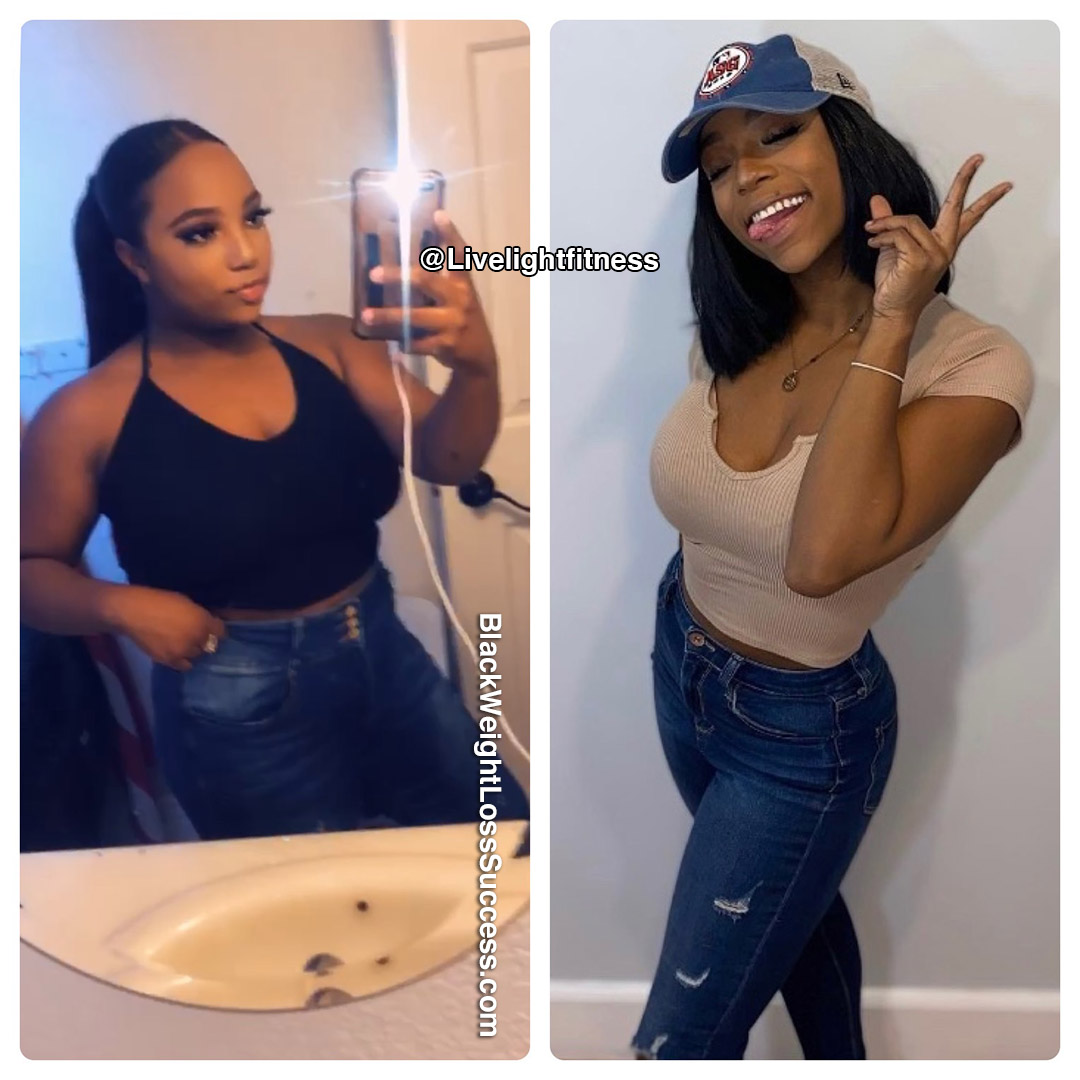 What was your motivation? What inspired you to keep going, even when you wanted to give up?
My motivation to keep going was the fact that I didn't want to be where I was. I wanted better for myself, and I was tired of not being comfortable in every aspect. 
How did you change your eating habits?
I changed my eating habits by sitting down, doing my own research, and applying what I felt worked best for me. I took my time and gave myself the grace to stay on track but not get too caught up in a "diet lifestyle." 
What did your workout routine consist of? How many days a week did you work out?
My workout routine consisted of HIIT, resistance training, and weight lifting after I shed my first 50 pounds. I now use my own fitness plans and eat intuitively. 
What was your starting weight? What is your current weight?
In 2019, I weighed 145 pounds, and then I got up to 230 pounds. In 2020, I lost over 100 pounds and reached my current weight: 125 pounds. 
What is your height?
I am 5'2″. 
 

 

View this post on Instagram

 
What is the biggest lesson you've learned so far?
The biggest lesson I've learned so far is that motivation is simply not enough. You have to learn discipline because you will not always be motivated. You can get everything you ask for, but if you do not know how to handle it, you will lose it. 
What advice would you like to share with women who want to lose weight?
The best advice I could give to anyone is to acknowledge your failures and keep going. 
My fitness journey has been a roller coaster, but I wouldn't change it because it's made me who I am. I have created a fitness brand called Live Light Fitness that launches on January 1st. I want to encourage people to live light, physically and mentally. We provide realistic, simple, and fun fitness plans for everyone! 
Instagram: @Livelightfitness and @lowkey_lia