Felisia lost 28 pounds. After having her third child, she struggled to get results when it come to her stomach. After seeing another story we featured, she decided to reach out to a coach for help. Check out her journey.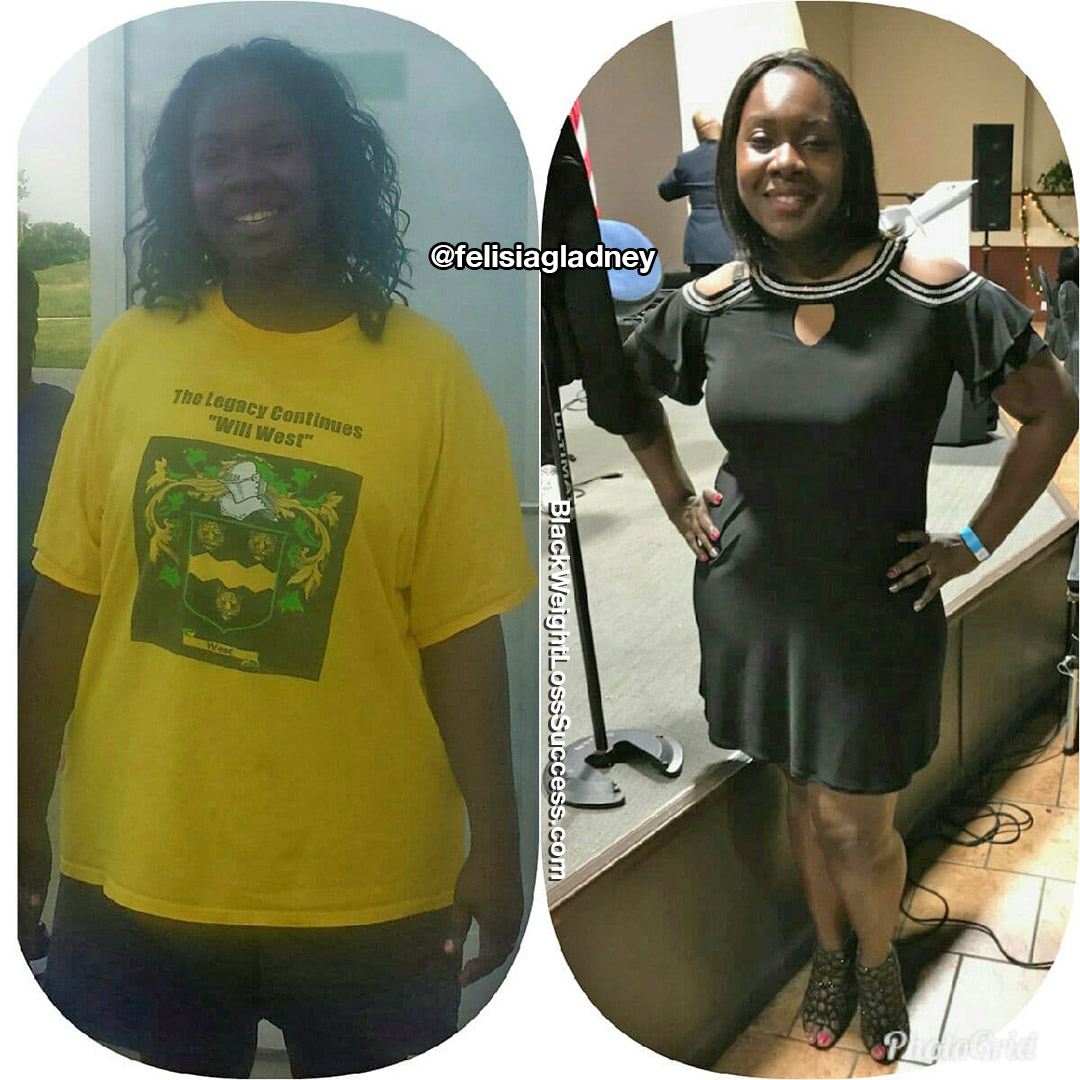 I have struggled with my weight for years, as it went up and down but after I gave birth to my third child. I could not lose my stomach.
I follow BWLW on facebook and I have been inspired by the women who have lost weight. In November, I saw someone post about a man named Terry Starks who was helping women lose their stomach in 35 days. I could not believe the transformations, so I reached out to Terry on Facebook and called him. He reassured me that if I followed the program as he asked me to I was guaranteed to lose weight and my stomach would go down. He also told me to stay off the scale and focus on how I felt.
I started the program on December 3, 2018. I've lost 28 pounds and some inches, but I also gained a heck of confidence from working with Terry. I'm to BWLW writing because I now want to be a testimony and share the story of how much weight I've lost by eating 5 small meals a day and working out 2 times a day for 30 minutes. I grateful for my health and confidence. I'm grateful to Terry Starks for helping me through this with his daily encouragement.
What was your motivation?
I became inspired to get healthy when I saw people around me dying young or being diagnosed with cancer. I decided not to give up because I have 3 children who need me. My children are very active in sports, and I preach to them about staying active, but I wasn't active. I was always tired, and it was hard to walk up 7 flights of stairs, so I said: "Enough is enough."
How did you change your eating habits?
I changed my eating habits by letting go of fast food and meal prepping every Sunday. Did I crave chocolate? Absolutely, but I only induldged twice out of the week. I stopped drinking pop, which is my choice of addiction. I replaced it with 8 bottles of water each day. I ate 5 small meals a day and had water with each meal.
What did your workout routine consist of?
I did not have a gym membership and because my children are all in sports my time was limited. I had to become disciplined, and I got up at 5:30 am for 30 minutes of exercise. At 8pm, I did 30mins on treadmill and 100 jumping jacks, squats, and planks.
What was your starting weight? What is your current weight?
My starting weight was 240 pounds, and my current weight is 212 pounds. I'm 5'7.5″
What is the biggest lesson you've learned so far?
The biggest lesson I've learned is to get up, do something and stop talking about what I used to look like.
What advice would you like to share?
I have battled weight loss for years through ups and downs, but I had to learn to fall in love with me… Not any celebrity but me. No one can make you happy, outside of God. If you do a little bit each day, you can achieve a lot along the way. Your journey belongs to you so give yourself time and love yourself daily. You can do this!
Instagram: @felisiagladney