Transformation of the Day: Alphonsia lost 52 pounds. Initially, she didn't notice the 24lbs that she gained on back-to-back cruises until she saw the photos from her trip. That wakeup call led her to try a Ketogenic lifestyle. Check out her story.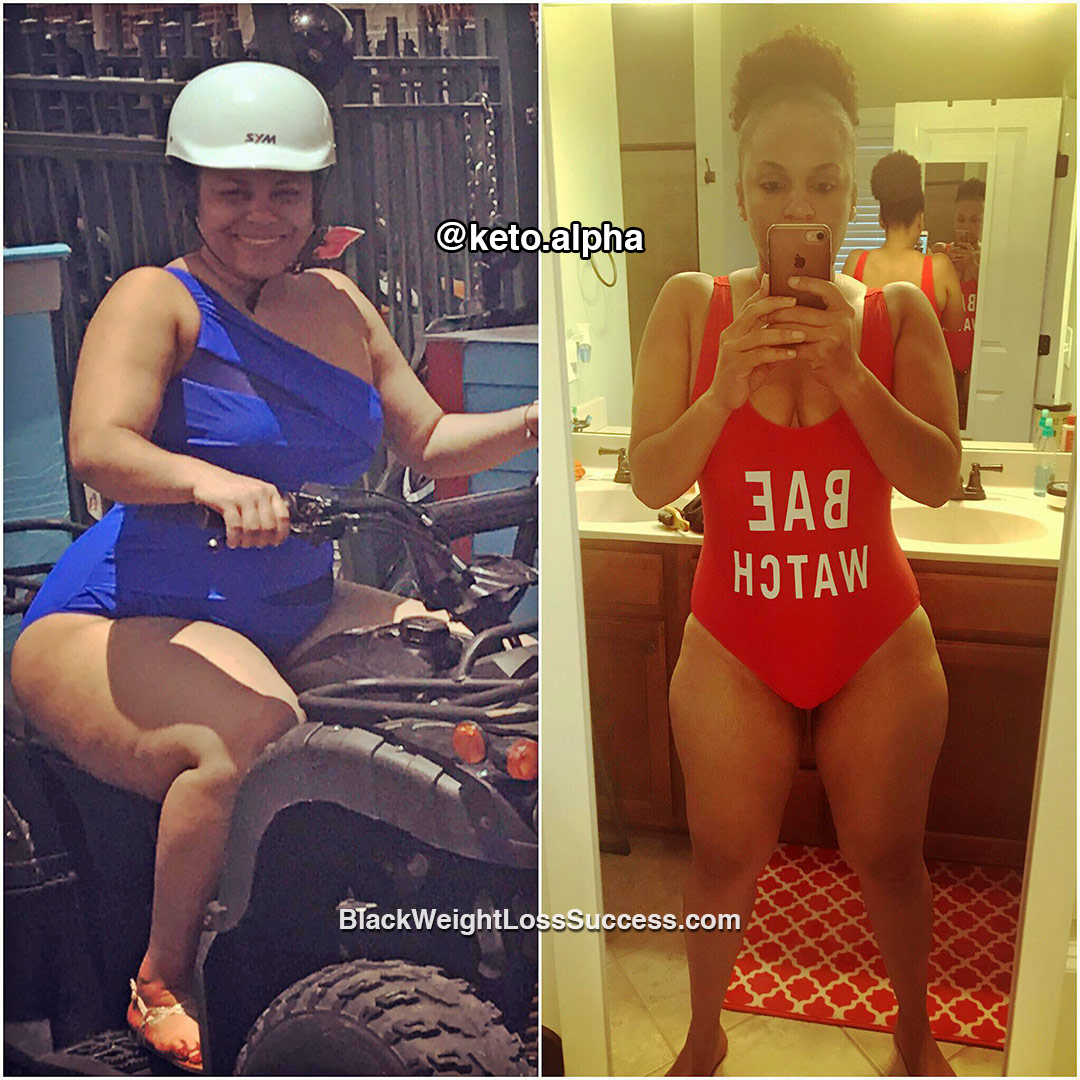 In May 2017, I went on two back-to-back cruises. After I came home, I realized that I gained almost 24 pounds from eating and drinking. I was a healthy 223 pounds, but I didn't notice it in the mirror. However, I noticed it in ALL of my pictures. Something had to change.
I tried the HCG diet in 2014 and gained back every single pound I lost… plus more! On, Memorial Day weekend 2017, I went to a cookout. After sitting there feeling like I couldn't breathe from all of the carbs I'd just inhaled, I decided that was it! I started my Keto Journey on June 1, 2017 and I haven't looked back since. I love this lifestyle. I don't feel like I'm missing anything. I have lots of energy, and I don't limit my food intake! I mean, who wouldn't love losing weight and eating bacon and cheese? 52lbs gone and more to come.
What was your motivation? What inspired you when you wanted to give up?
I've always been pretty small, but after having kids and eating whatever I wanted for years things caught up with me. I looked at my swimsuit pictures and decided to make that change.
How did you change your eating habits?
I follow a high fat/low carb Ketogenic diet. I don't like to use the word diet, because it's really a lifestyle change. The Ketogentic lifestyle consists of eating 75% fat, 25% protein, and 5% carbs.
What did your workout routine look like?
I haven't started working out yet. I pretty much just changed my way of eating.
What was your starting weight? What is your current weight?
My starting weight was 223 pounds and my current weight is 171 pounds. My height is 5'6''.
When did you start your journey? How long did your transformation take? 
I started on June 1, 2017. I began to see results immediately, but it's been 1 year and 2 months total.
What is the biggest lesson you've learned?
You have to be conscious of what you eat. Read all food labels and count what goes into your body.
What advice do you have for other people who want to lose weight?
Stick to whatever avenue you chose to lose weight. There will be obstacles and people who tell you not to. Don't listen to them. Take the initiative and do what will make you feel better.
You can follow my journey and get my tips and hacks on Instagram: @keto.alpha or Facebook: Alphonsia Alexas