Transformation of the Day: Keesha lost 50 pounds. For years she hid from cameras and was unhappy with what she saw in the mirror. A doctor's warning that she was on the verge of developing pre-diabetes served as the wakeup call she needed. She committed to a new, healthier lifestyle, and she is not turning back. Check out her story.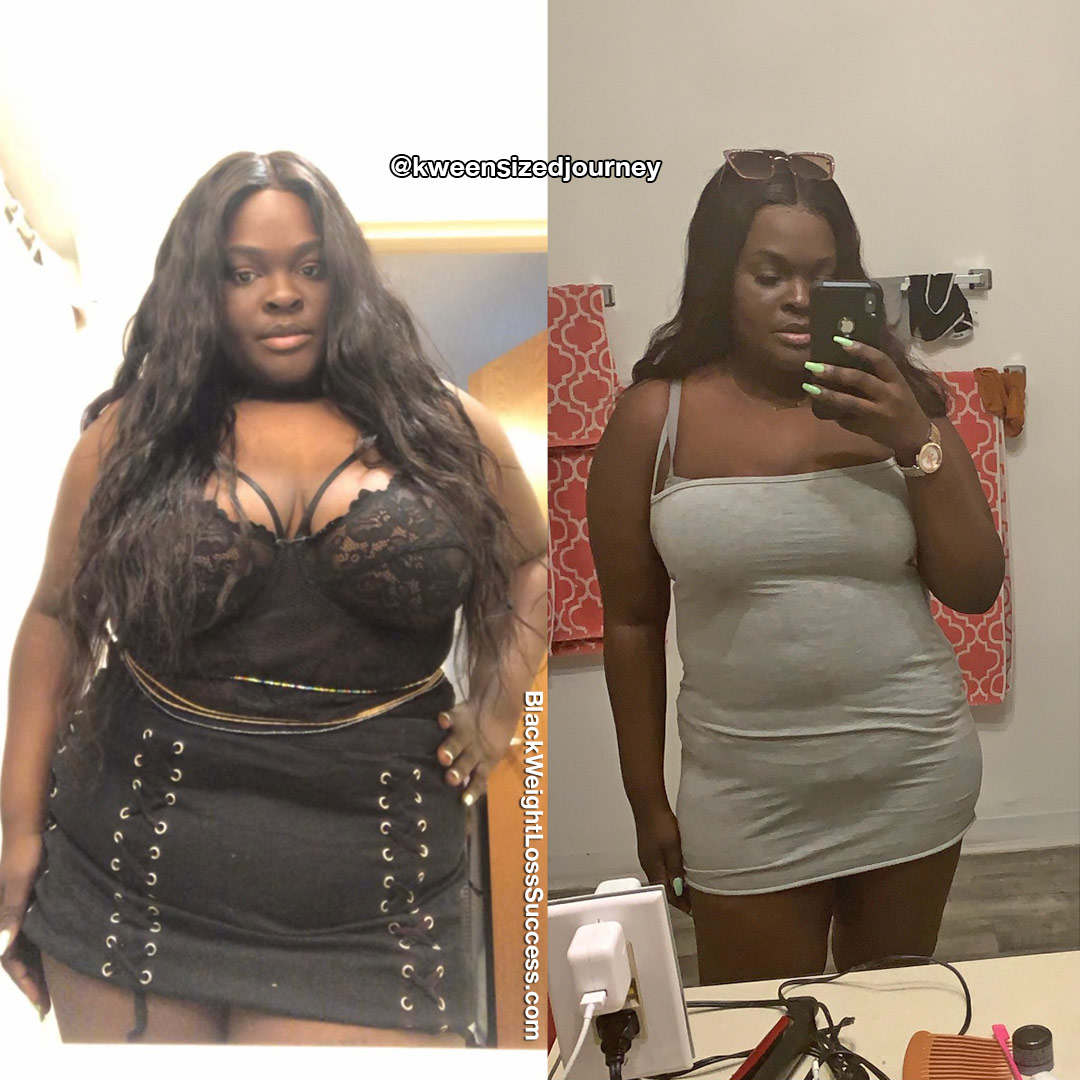 What was your motivation?
I spent a lot of my youth being the bigger girl, hiding from cameras, and feeling incredibly worthless. My weight caused me deep depression cause I was unhappy with the person I saw in the mirror. Not only that, but I felt like my weight was limiting me in my field of work. It kept me hidden in the back and scared to participate because everyone would only see "the fat, black girl."
One day I decided to get up off my butt and actually learn what it means to be consistent and patient. I didn't want to turn 21 and still feel uncomfortable with myself. My mother always told me that the race is not given to the swiftest, but for those who endure it to the end. I will continue to work towards my goal no matter how long it takes! So far, I've lost 50 pounds in a year.
How did you change your eating habits? What is your workout routine?
When I first started losing weight, I decided to go low carb. (I continue to eat low carb today.) Within the first month, I lost 25 pounds. It took a lot of discipline and motivation to eat healthy. I stopped eating with my friends because they were bad influences on me.
I tracked everything I ate on My Fitness Pal and paid attention to my macros. I cut my calorie intake to 1500 calories and worked out 3-4 times a week for 45 minutes per session.
Starting weight/Current weight
My starting weight was 262 pounds, and my current weight is 212 pounds.
What is your height?
5'5″
When did you start your journey?
I started my journey in October 2018.
What is the biggest lesson you've learned?
The biggest lesson I learned is staying accountable. It's extremely easy for us to make excuses as to why we can't do this and that. I have always been a big girl, and I made excuses for why I would never lose weight. That was me not holding myself accountable for my actions. It took me getting sick, and the doctor telling me I was on the verge of becoming pre-diabetic at the age of 20 for me get up off my butt.
If I wanted to be healthy, I had to hold myself accountable. I was tired of being out of breath and feeling uncomfortable in the body that God blessed me with. I have a long way to go, but this journey has changed my life and how I view myself. Also, my mental health has significantly improved because of it.
What advice would you like to share?
Begin by realizing that this journey is all a mental thing. I've been trying to lose weight for the longest time. I realized that I was never successful because I wasn't mentally there. You have to check in with yourself consistently and remind yourself of your end goal.
Also, remember that the race is not for the swiftest but for those who endureth till the end. A lot of people want to see results quickly and end up gaining all the weight back. Remember that slow and steady wins the race. When you understand that this is not just a weight loss journey but a whole, 360-degree life change, that's when it will become easier for you.
Instagram: @kweensizedjourney