Transformation of the Day: Nicole lost 36 pounds. After being diagnosed as pre-diabetic, she decided to take action. She reduced her carb intake, found a mix of healthy food, and worked out 3-4 times a week to get results.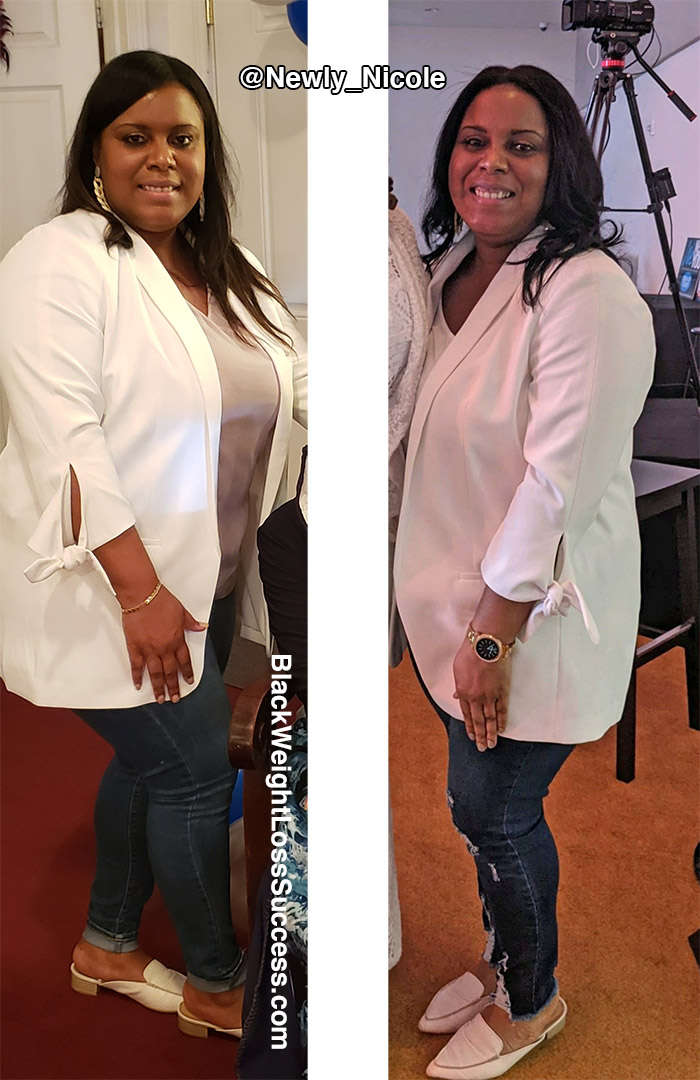 What was your motivation? What inspired you to keep going, even when you wanted to give up?
Having better health has been my motivation. I was diagnosed as pre-diabetic, and I refused to allow food to ruin my life. 
How did you change your eating habits?
I reduced my carbohydrate intake. I substituted sugary drinks for sugar-free options and cut back on fast food. I also substitute one meal a day with a high-protein meal replacement shake.
What did your workout routine consist of? How many days a week did you work out?
I usually work out 3-4 times a week. My workouts consist of cardio followed by weight training. 
What was your starting weight? What is your current weight?
My starting weight was 230 pounds, and my current weight is 194 pounds. 
What is your height? I'm 5'2″.
When did you start your journey?
I started in July 2021.
How long did your transformation take?
It took five months.
Is weight loss surgery part of your journey?
No.
What is the biggest lesson you've learned so far?
You CAN'T outwork a bad diet!
What advice do you have for women who want to lose weight?
Getting started is the first step. No matter what life brings, just continue to work towards your goals and never give up.
Instagram: @Newly_Nicole