Transformation of the Day: Monica lost 81 pounds. For the first time in her life, she was her motivation. This mom chose weight loss surgery as a tool to improve her health and she's learned that it's not a quick, easy fix. She shared with us how she changed her lifestyle to get results. Check out her journey.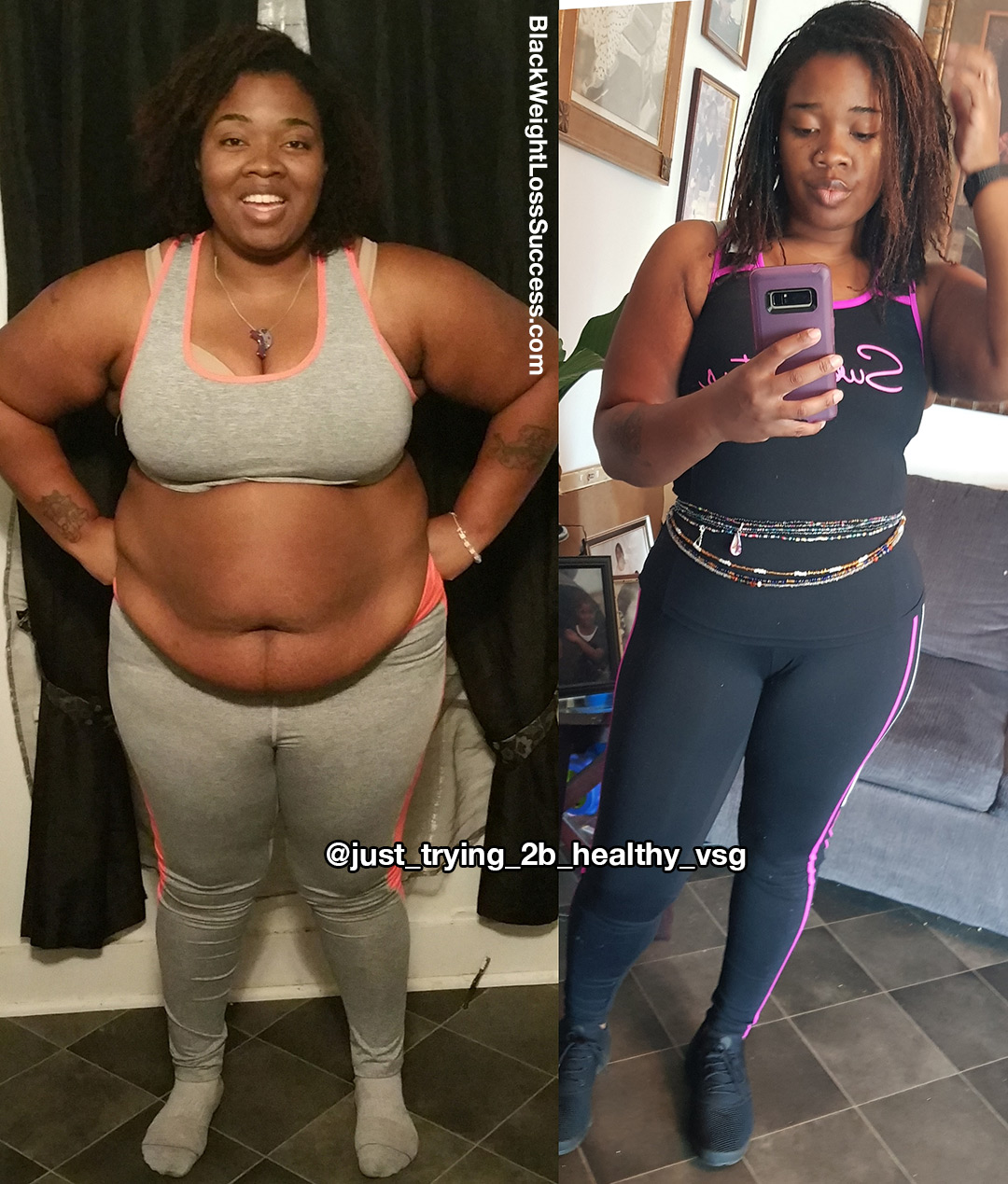 What was your motivation?
For the first time in my life my motivation was myself. I wanted to be healthy and I wanted to be comfortable. I really wanted this.
When did you start your journey?
My journey started on January 29, 2017. I was sitting on the bed watching TV while talking to a friend about weight loss surgery. A weight loss surgery commercial came on and I knew that was my sign. So, I called the surgery center while the commercial was on.
I had my first appt on February 2, 2017. I had the Vertical Sleeve Gastrectomy surgery on September 12, 2017. I began to notice a change in the first two weeks after surgery.
What inspired you to keep going when you wanted to give up?
My kids inspire me the most when I want to give up. They see the change in me. I'm more active and I spend more time outside with them. Before pictures are true motivation to as well. They show me where I will never end up again. I'm also inspired by the support I receive from my Weight Loss Surgery family.
How did you change your eating habits?
I started meal prepping, which is very important. I made a list of all the meats, veggies and fruit I like. Before meal prep day, I would go to my list and make my meal plan using the foods on the list. I drank shakes/smoothies as well.
I let sodas go completely. I gave up bread, pasta and rice for a while, but now I eat it all in moderation.
What did your workout routine look like?
After surgery, my routine was mostly walking and using Just Dance and Zumba games on the Xbox 360. When I hit my fifth month post-op, I started working with an amazing trainer, Corey Stevens of Fightlyfe, 3 days a week. After 3 months with him, I'm now working out at home 3 to 4 times a week.
What was your starting weight? What is your current weight?
My starting weight was 270 pounds on February 2, 2017. I weighed 258.8 pounds on the morning of my surgery.  My current weight is 189 pounds and my height is 5'3″.
What is the biggest lesson you've learned?
Surgery is not the easy way out. You still have to work with the tool to get results.
What advice do you have for other people who want to lose weight?
This isn't a race! Find your motivation, find your reason why and go hard. Don't become addicted to the scale. Your body will change even when the scale doesn't move. If you want weight loss surgery, go for it. You only have one life. Make it your best life.
Instagram: @just_trying_2b_healthy_vsg