Update June 2018: "We're half way through 2018 and I wanted to send you an update. I'm still maintaining a healthy lifestyle and enjoying my journey without feeling deprived. I've learned that it is all about balance, and it's okay to have a cheat meal from time to time. Moderation is key! Thanks for always showing that healthy and fit comes in different shapes and sizes."
New Instagram: @teamblacklifestyle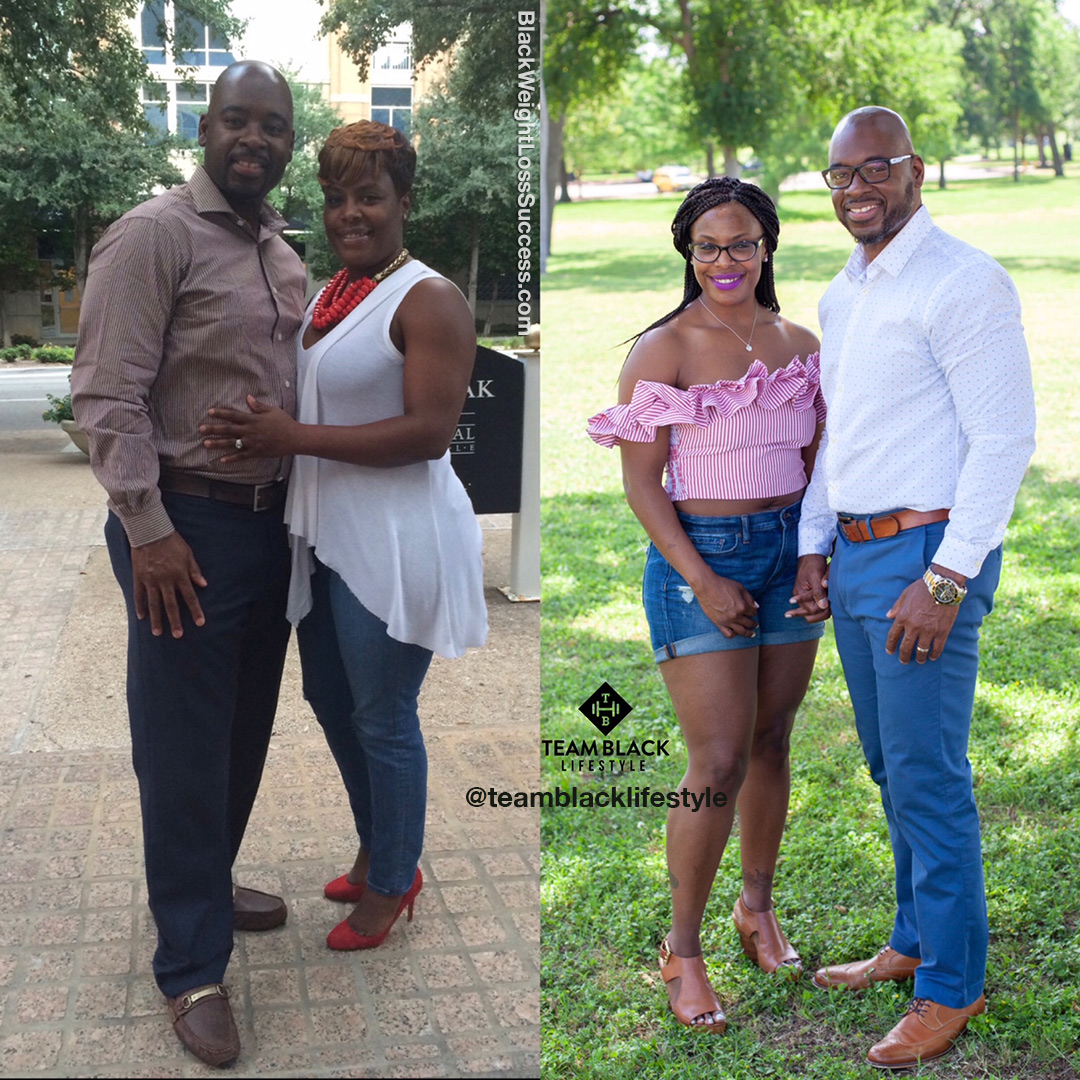 ---
Update Oct 2017: "I recently turned 40 and wanted to share an update picture. I'm in the best shape of my life and feel amazing!! Hard work and dedication!!! 👫 2013 vs 2017. This is what 48 & 40 looks like when you live a healthier lifestyle!! ❤" –@MrsMoBlack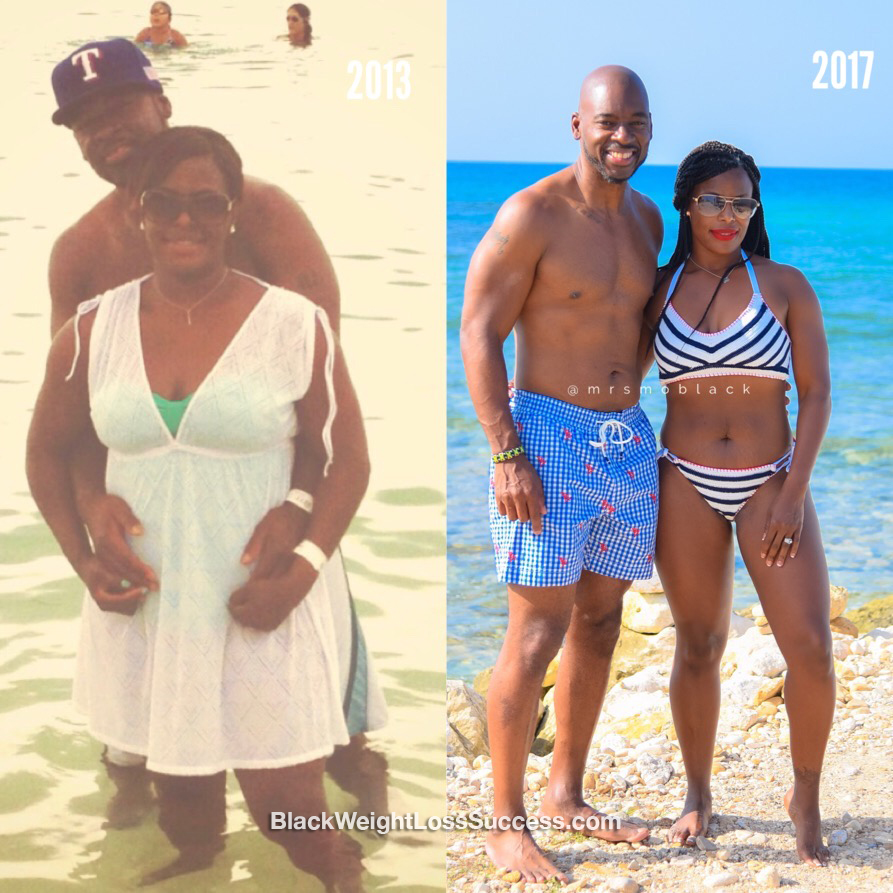 "Like most kids in my neighborhood, I was active as a child. My friends and I rode bikes, jumped rope, and played softball. We were always involved in some form of physical activity. Not because our families were raising us to be health conscious, but because we were kids. That's just what we did. Even still, I was aware that I was a bit "chubbier" than my friends and cousins. My weight was always on my mind and I'd wish that I were thinner. It wasn't until years later, as an adult, that I moved to another state, joined a gym and began my fitness journey. I loved being in the gym and finally seeing progress.
However, after giving birth to my son in 2000, he rather than fitness, became my primary focus. I continued to make regular visits to the gym and developed my love for running. At the same time, my eating habits were really poor and my weight continued to fluctuate. My husband and I met and later married in 2009. One of the things that bonded us was that we both had a love for fitness.
Ironically, we were both plagued by the same bad habit of eating poorly.  We weren't just sabotaging ourselves individually, but we'd become partners in crime. The seesaw of weight loss and gain continued for years, until 2014 when we both decided that we'd had enough. We wanted to ditch not only our eating habits, but also any habits that were detrimental to our overall health. Sure, we wanted to look good on the outside, but we also needed to take care of the inside. It was time to finally get serious about our overall health and fitness.
What started as my personal journey to loving the person I saw in the mirror, and living a long life for my son has now become a family and relationship sanctuary. We've always sought to put God and prayer first in our marriage and we've now found that our love of fitness and exercise has become an unexpected, but much welcomed bonding experience for us as a couple. My husband is my greatest supporter and I'm definitely his.
As a wife and mother, it's often difficult to dedicate time to self-care and preservation. But it's absolutely necessary in order to maintain a work-life balance. This amazing fitness journey has helped me to make self-care a priority, and allowed me to see that my physical and mental capabilities are limitless.
I've completed 10 roads races (5k, 10k, and 15k) and my most recent, a Spartan race. For the last three years I've maintained a weight loss of 30 pounds and I continue to get stronger and set new goals. I'm much happier, I feel better, and I'm inspiring others to begin their own fitness journeys.
I also have to be honest and say that it hasn't always been easy. Consistency has been my greatest challenge. Living a healthier lifestyle requires patience and dedication, but most importantly, consistency. It also requires self-motivation and self-support. Although my husband's support has been unwavering, I have often not received support from the places I'd most expected it – i.e. family and friends. Yet, the journey must continue. Always remember that your journey is for you and you'll have to continue with or without the support of those around you. You are worth continuing."
Instagram: @MrsMoBlack
Read more about how Monica lost the weight with healthy eating and regular exercise.
Would you like to share your transformation? Submit your story today.