Today's featured weight loss success story:  Sheena lost 90 pounds.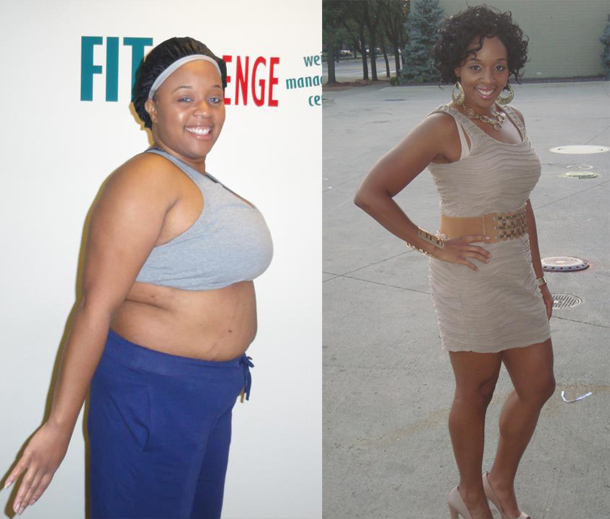 Here is what Sheena had to say about her weight release journey:
"I have lost over 90lbs with 3Ds: Dedication, Determination and Discipline, and it aint over yet.  I got more work to do! In spite of opposition that I have faced through this journey, I have learned inner strength and how to take the stress of the day and let it out in my workout.
I joined a weight management center in cleveland ohio's Fit Challenge (Weight Management Center aka The Fit Center). I learned new eating habits. I took up running. In my neighborhood, I did not see women that looked like me running. I couldnt afford running shoes (I'm a single mother). So I brought some shoes that were being discontinued, high top nikes for 29.99. I ran to the corner and I thought everyone was looking so I ran to the next corner, I got maybe 3 miles aways from home.  I thought, I gotta get home and I cant walk because then I'll look like I punked out,. I was diligent in running.  I've ran up to 17 miles. I completed my first half marathon in 2hr 9mins, with my high top nike shoes . I've never looked back.  Nutrition is 80 percent and 20 percent is exercise. Dedicate yourself to eating living foods and you will live!"