How do you deal with cravings?  Cravings for foods that you know will cause weight gain and poor health are difficult to deal with and cause many to give up on their weight loss journey. There are all sorts of methods people use to suppress their appetite when trying to change to more healthy eating habits. Some people use natural appetite suppressors while others use over the counter diet pills or prescribed pharmaceutical products. Diet pills and pharmaceutical products are not ideal as they can have harmful side effects and are not realistic for the long term.  You don't want to be dependent on pills to keep your eating habits in check. Today. I want to share some natural appetite suppressors you can use instead.  These are things that you actually can work into your daily eating habits for the long haul.
1.    Rye Bread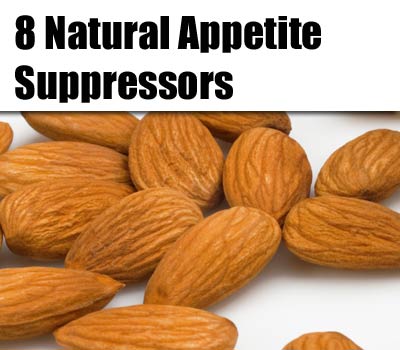 Rye is a type of grass which is used as a grain. There are many types of products manufactured using rye, including bread. There are many benefits of eating rye bread, vs. wheat bread (most people are eating processed and bleached wheat). First and foremost, it helps balance the glucose and blood sugar levels in the body. This is because it is rich in natural whole fiber that makes you feel fuller for a longer time frame after you eat it. It also helps boost the metabolism to improve digestion. Rye bread is also an excellent appetite suppressor because of the high fiber content. Since it is natural, there are no harmful side effects.
2.    Drinking Water
Water is also considered to be a great appetite suppressant. Water should be used by making sure that you are in fact hungry. In most cases, when the body is dehydrated, it shows the same signs as hunger.  Many people are not familiar with how their body signals a need for more water.  We want to be in tune with that so that we give our bodies what is needed. If you are eating when your body is crying out for water, you are more likely to gain weight because you will continue to mistake the feeling of dehydration for a need for more food. If you feel hungry, you should drink a glass of water (at least 8oz) and wait for 15-30 minutes. If the hunger feeling was a result of dehydration, it will be subsided. If not, you can have a snack.
3.    Wasabi
This is a natural spice which is mostly used for preparing sushi. Spicy foods in general are great appetite suppressants because there is a limit to how much of them you will eat.  Eventually, you turn the plate down due to the heat and you don't overeat them.  Wasabi is very spicy and that is the quality that makes it an effective food for eating when on a weight loss regiment.  It is very versatile and can be added to a number of things like deviled eggs, nuts, marinades for meat, veggie dips, homemade salad dressings, etc. In addition, it acts as an anti-inflammatory agent.
4.    Fava Beans
Fava beans are another type of food that is extremely high in fiber content. In addition, it also contains an ingredient known as isoflavone. First and foremost, the fiber content keeps you feeling full for longer. Also, isoflavone is beneficial in suppressing your appetite. Foods that are rich in fiber play an important role in regulating the cholesterol levels in the body. Fibers also help control the glucose levels in the blood. So, not only do Fava beans help suppress the appetite, they also help keep you healthy.
5.    Almonds
You should eat almonds regularly. They are a great source of Vitamin E which keeps your brain sharp. They also contain antioxidants and magnesium. In addition, almonds are also rich in fibers. Moreover, they stay in the digestive system longer than most food items because the fiber is not fully digested. Due to this, they keep you feeling full for longer, which helps in suppressing your appetite. The fibers in almonds also keep your blood pressure under control and prevent other cardiac diseases.
6.    Chia Seeds
Like most edible seeds, Chia seeds are rich in fiber. The difference with chia is that when they are in water they produce a gel that is water based and sticky which adds to the full feeling they create. They also are full of healthy omega-3 fats and healthy protein. The ounce of chia seeds can give you 4.4 grams of protein. Due to this, they should be consumed on a regular basis in things like salads, smoothies and puddings.
7.    Mint
There are many different ways that mint can help you suppress your appetite. You can chew fresh mint leaves when you feel hungry. The strong aroma of mint will suppress your appetite (buy some essential oil and add it to a plain tea light candle). Moreover, you can also drink mint-infused water to suppress your appetite (recipe). There are many people who use mint chewing gums to suppress their appetite (watch out for artificial sweeteners).
8.    Fiber Powder Supplements
If you find it difficult to consume natural fiber, you can always take over the counter fiber powder supplements. There are countless supplements available in the market. The best thing about these supplements is that you can dissolve them in your favorite drinks because many are tasteless. You can also put them in things like smoothies, pudding and yogurt. It will fulfill your fiber requirements and also suppress your appetite.