Transformation of the Day: Alisha lost 73 pounds. Having to take blood thinners and blood pressure medication served as the motivation she needed. She decided to go cold turkey with Keto in May 2018, and she hasn't turned back. Check out her story.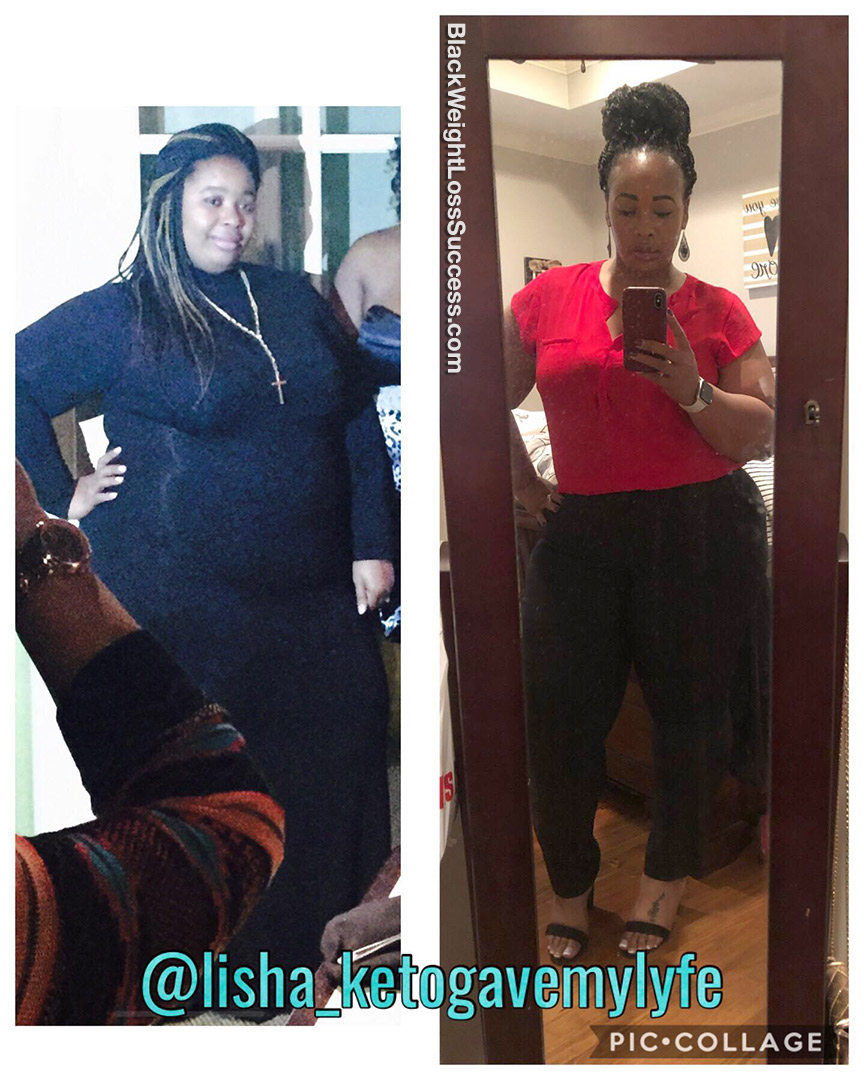 What was your motivation? What inspired you to keep going when you wanted to give up?
My motivation to lose weight was being diagnosed with blood clots and having to take blood thinners along with blood pressure medication (I was diagnosed with high blood pressure in 2011).
What inspires me when I want to give up are my grandmother, my husband, my kids, and my before and after photos. I lost my grandmother last year in July. She was my biggest motivator and supporter, and I want to make her proud.
When did you start your journey?
I started my journey in May 2018. 
How did you change your eating habits?
I changed my eating habits by removing all non-keto food items from my diet, along with drinks and juice. There was no transition for me. I just stopped it all, trusted the process, and went for it.
What did your workout routine consist of?
I started working out 5-7 days a week for 30-60 minutes. My workouts included walking, weight training, and a lot of cardio at the gym.
What was your starting weight? What is your current weight?
My starting weight was 360.8 pounds, and my current weight is 287.7 pounds. I went from a size 24/26 to a size 14/16 in a year.
What is your height?
I am 5'6″ and carry my weight all over.
Is weight loss surgery part of your journey?
Weight loss surgery is not a part of my journey at this moment. I've seen what I can accomplish on my own, and I want to continue to see just how far I can go.
What is the biggest lesson you've learned?
The biggest lesson I have learned through this process is that giving up will not cause me to lose weight. I also learned that some progress is better than no progress. I can't continue to allow myself to beat myself up when I mess up, nor can I fall so far off the wagon that I allow myself to backtrack.
What advice do you have for people who want to lose weight?
The advice I would give other people is to "trust" that what you are doing is for your good. Although the scale or your clothes may tell you something different for the moment, think about all the internal good you are doing. Our bodies live from the inside out. If we can control what goes on the inside our bodies, then what shows up on the outside will reflect all of our hard work.
Instagram: @lisha_ketogavemelyfe