Transformation of the Day: Chaunell lost 37 pounds. After a photo gave her the wakeup call she needed, she began her jouney by focusing on exercise. With time, she realized that exercise alone was not enough. Going Keto and working out at home has been the perfect combination for her. Check out her journey.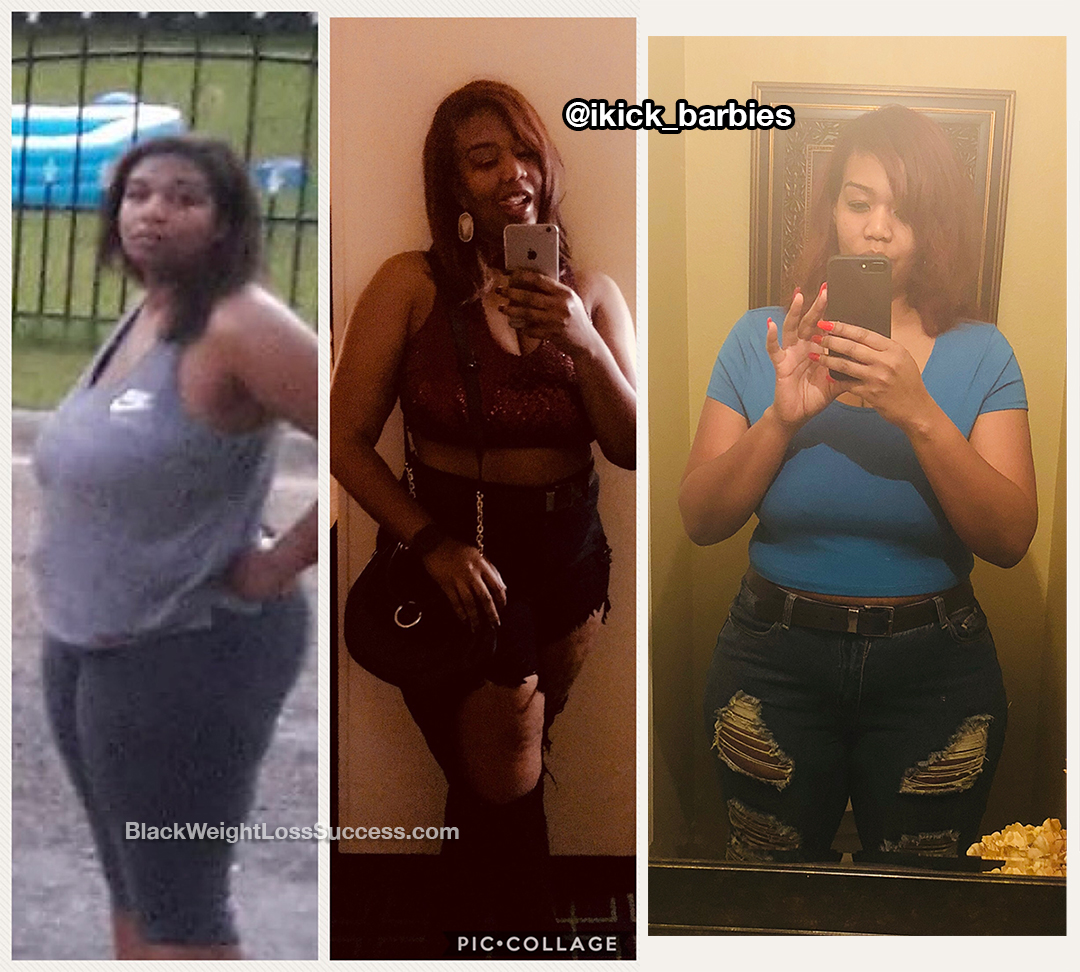 When I saw my before photo, taken in August 2017, I was disgusted. I knew I had to make a lifestyle change immediately! I slowly began to workout, but at some point, I realized that working out alone was not going to get the weight off. I started eating healthy and increased my workouts to 5 times a week. Rather than dieting, I made a lifestyle change. I'm currrently down 37 lbs and have about 40 more to lose. (if not more!)
What inspired you to keep going when you wanted to give up or when you got discouraged?
My health inspired me to keep going when I wanted to give up. I never had as many health issues when I was at a healthier weight.
How did you change your eating habits?
I cut back on liquor and sweets. I also adopted a Low carb/Keto diet. For the most part, I eat the same items every week.
Breakfast: 2 boiled eggs (egg whites only) with 2 breakfast sausage patties.
Lunch: Ground turkey, cauliflower rice and broccoli.
Dinner: Grilled chicken, spinach and mashed cauliflower.
What did your workout routine look like?
I work out at least 4-5 times week in the comfort of my own home. I mainly do cardio, but I plan to incorporate more weight training to tone up.
What was your starting weight? What is your current weight?
My starting weight was 281 pounds. I currently weigh 244 pounds. I'm 6 feet tall.
What is the biggest lesson you've learned so far?
The biggest lesson that I've learned is that you can't depend on anyone else but yourself. I used to sit around and wait for someone to be my workout partner. Eventually, I realized that I had to get this done on my own. I am my biggest accountability partner.
What advice do you have for other women who want to lose weight?
My advice would be to encourage yourself and to create your happiness. Don't sit around and wait for other people. " No pain, no gain".
Instagram: @ikick_barbies