Transformation of the Day: Katrina lost 23 pounds with healthy eating habits and exercise. At 54 years young, she is living her best life. On her journey, she learned the power of patience and the importance of nutrition. Check out her story.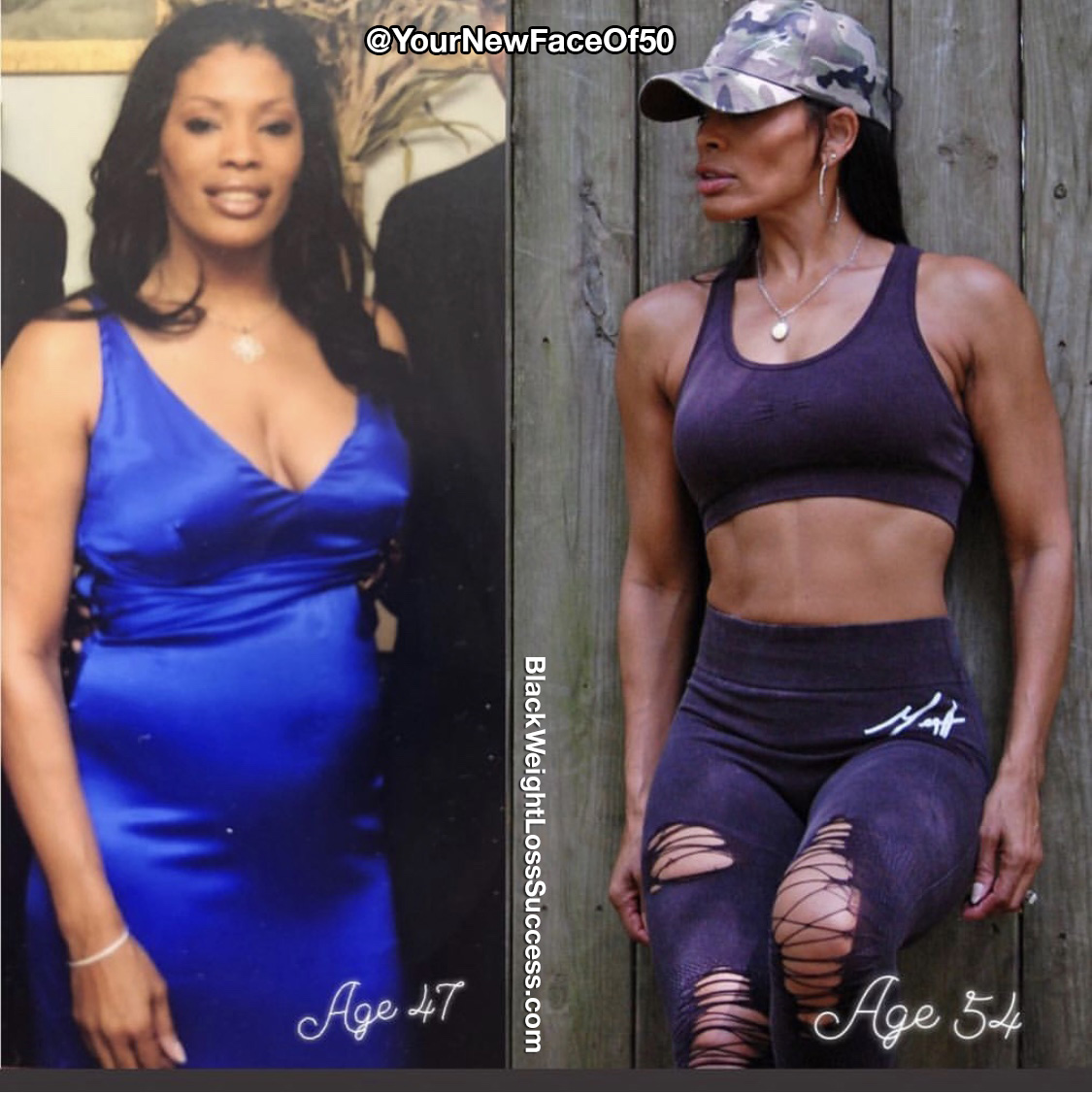 What was your motivation? What inspired you to keep going, even when you wanted to give up?
My motivation for losing weight was to become healthier, of course. My family means so much to me and being around for them is my number one priority.
I also competed for the crown of Mrs. Virginia 2018, and I was 2nd Runner-up at the age of 53. I wanted to prove to women (especially black women) who are not comfortable with themselves that they can accomplish anything they want when it comes to your fitness goals and life. Competing against women who were 30 years younger was diffidently going to be hard, but I didn't let that stop me.
I never really wanted to give up. Changing the way I ate and exercised just became part of my life as I continued to lose weight and tone up. I tried to make it as easy as possible for me, and I wanted it to be fun.
How did you change your eating habits?
I changed my eating habits one step at a time. I cut bad foods out of my diet a little at a time. I cut out soda, bread and white sugar first. Then, I cut out pasta. I really focus on eating lean meats, veggies, and fruits. I also embraced intermittent dieting. Having a specific window to eat is good for me because it forces me to eat my meals early.
Tell us about your workout routine.
My exercise routine included a lot of cardio at first. I would get on the elliptical for an hour a day, five days a week. I lost a lot of weight fast, and my skin started to look loose. I realized that I had to play catch up. I cut my cardio by half and focused on light weights.
Starting weight/Current weight
My starting weight was 160 pounds and now I'm at 137 pounds. (I prefer to weigh 132lbs.) My height is five feet, four inches.
When did you start your journey?
I started my weight loss journey at age 53, and now I'm 54. My transformation took 1 year.
What is the biggest lesson you've learned?
The biggest lesson I have learned was that your eating habits are the most important part of losing weight. What you put in your body really counts. I also learned that you should not starve yourself. You have to be patient and really learn about what your body wants and needs in order to lose weight.
What advice would you like to share?
My advice would be to have fun while you are on this journey. You don't have to count every calorie that goes into your body. Start an eating routine that will last for a lifetime.
Instagram: @YourNewFaceOf50