Transformation of the Day: Cherice lost 195 pounds by making healthier choices and working out consistently. After a health scare in 2018, she felt like God gave her another chance at life, and she was determined not to waste it. Check out her journey.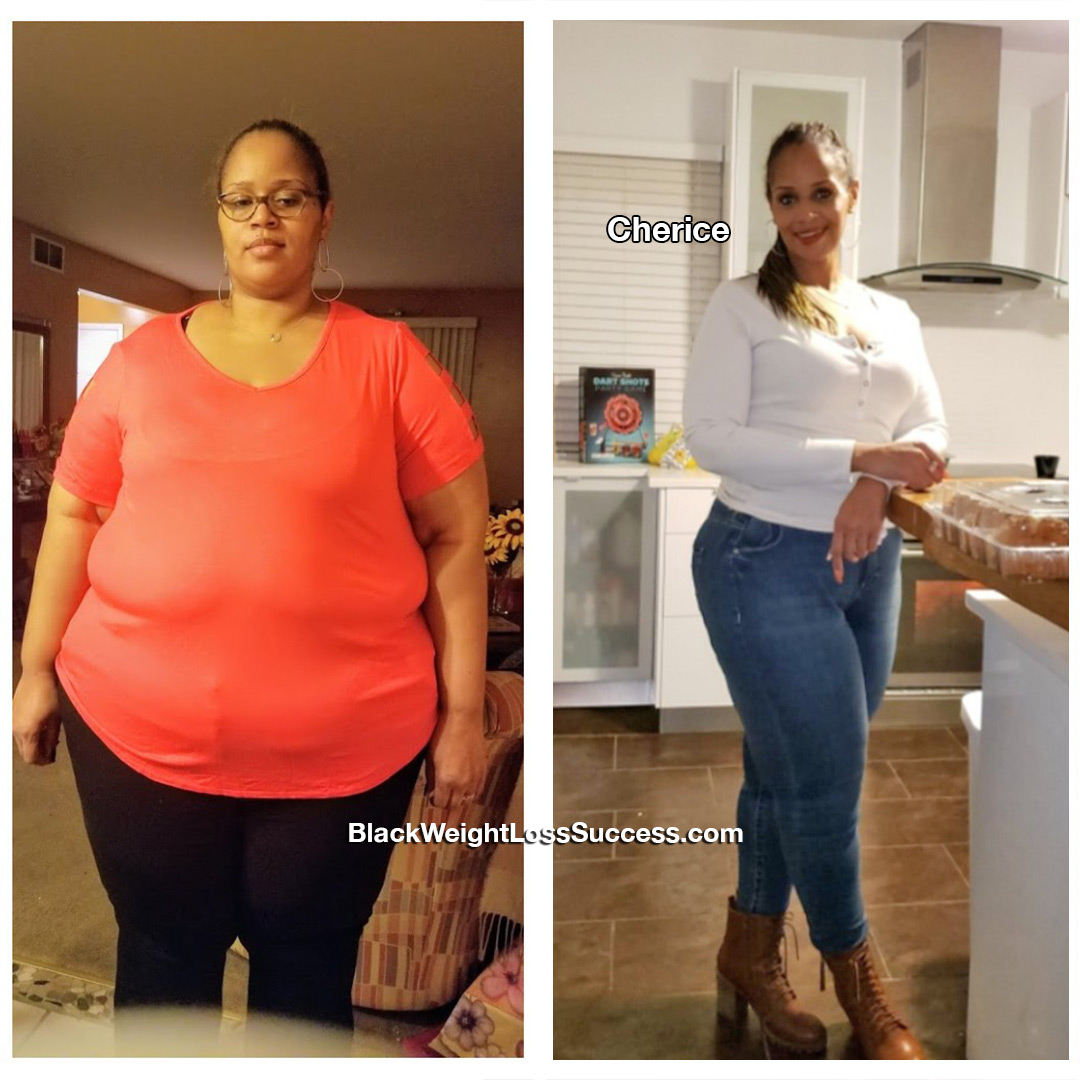 What was your motivation?
I wanted to be a healthy mom for my son. I also wanted to enjoy my life finally. I had a health scare in May 2018, and that inspired me to change my life. God gave me another chance, and I didn't want to waste it.
What inspired you to keep going when you wanted to give up?
I didn't want to destroy my progress, and I was inspired by watching other people's progress.
How did you change your eating habits?
I decided to go Keto and also practice intermittent fasting. I fast Monday – Friday with an 18:6 fasting schedule. I also started drinking celery juice every morning.
What did your workout routine consist of?
I work out five days a week, Monday – Friday. I do 30 minutes of cardio and 1 hour of strength training. I also walk for an hour during lunch.
What was your starting weight? What is your current weight?
My starting weight was 420 pounds, and my current weight is 225 pounds.
What is your height?
5'8″
When did you start your journey? How long did your transformation take?
June 2018. It took one year and six months.
Is weight loss surgery part of your journey?
No.
What is the biggest lesson you've learned?
I learned to keep going, even when you think the scale isn't moving.
What advice do you have for women who want to lose weight?
Stay consistent and build a routine.
Instagram: @Cherice22