Transformation of the Day: NdeyFatou lost 30kg/66 pounds by switching up her habits and adopting a healthier lifestyle. She was inspired to begin her journey after seeing the fabulous women who share their transformation stories with us.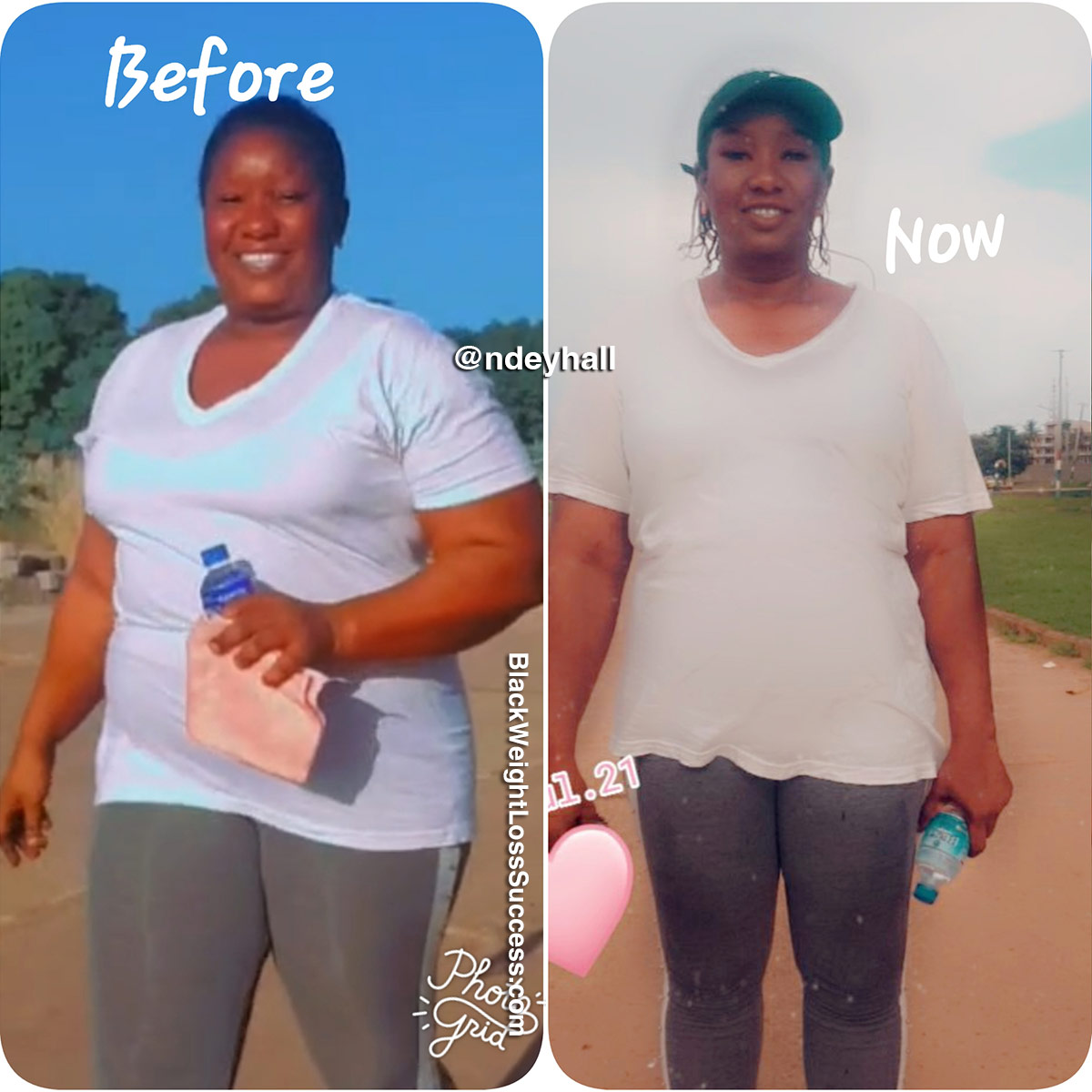 Social Media:
Instagram: @ndeyhall
TikTok: @ndeyfa
What was your motivation?
My motivation was seeing pictures of women losing weight on your page, Black Women Losing Weight. Seeing the results from women who've lost weight inspired me more day by day. I told myself, "If these women can do it, I can too."
How did you change your eating habits?
I stopped eating foods and carbohydrates and started eating protein, vegetables, and fruit. I drink hot lemon water every morning before breakfast and ginger and lemon juice at bedtime. I did not use any specific plan or program. 
What is your workout routine?
I walk four times a week and skip for one hour a day.
What was your starting weight? What is your current weight?
My starting weight was 120kg, and my current weight is 90kg. 
When did you start your journey? How long did your transformation take?
I started my weight loss journey on October 9, 2021, and it took me nine months to transform. 
What is the biggest lesson you've learned so far?
My biggest lesson is that maintaining a healthy diet can relieve a person of stress and unwanted body fat.
What advice would you like to share with women who want to lose weight?
My advice to women who want to lose weight: Try and never give up. Eat healthy, drink healthy, and exercise daily.