Today's weight loss success story:  Rose lost 60 pounds.  She was so kind as to share the story of her lifelong weight loss journey with us.  She is now studying for her PT and Group Fitness certifications.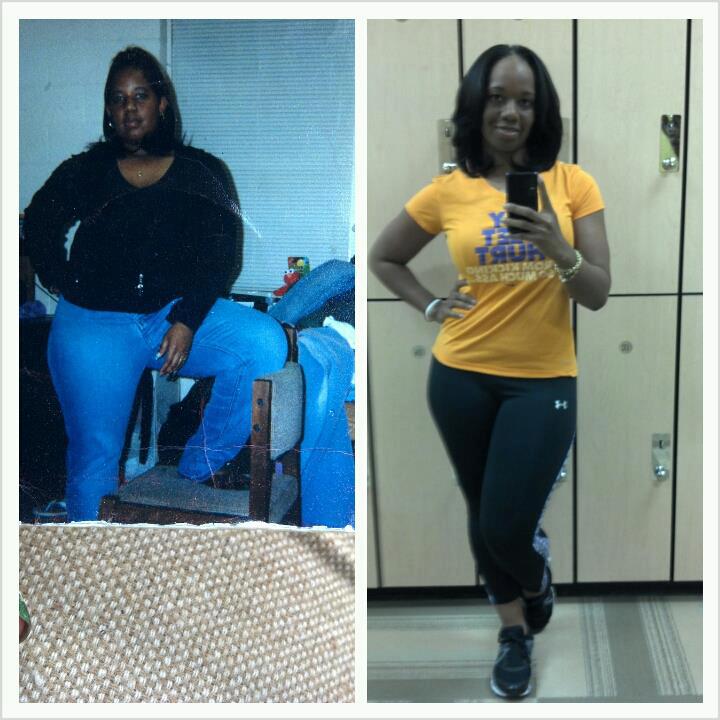 Rose shared her story with us in depth:
"I would like to share my weight loss journey with you all.  There comes a time in life when you take off the mask and realize you are not the person you want to be. My "come to fit" moment happened in the summer of 2003, after seeing my wonderful mother lose weight.
See, I was big ALL my life. I was the bigger than my older brothers, classmates and friends. I was picked on for being big, but their taunting did not make me change….eating was my comfort. With hell going on around me, food was something I felt I could control. By the time I was 12 years old, I had high blood pressure, high cholesterol and weighed close to 145 pounds.
Fast forward to high school and college….I was still eating bad and not exercising. Folks who knew me thought I was happy in my own skin, but really I hated myself. Instead of making changes I continued to eat. By 2003 I had reached almost 230 pounds. I was unhappy….cry myself to sleep at night, low self-esteem, suicidal thoughts unhappy.
The summer before my senior year of college I looked at myself in the mirror and came to terms that I was not seeing the REAL woman inside of me. I took my mask off for the first time and decided I would try this exercise thing out.
Within three months I lost about 23 pounds doing kickboxing and changing some of my eating habits. By the time I graduated, I was down to 190 pounds. From 2003-2005, I lost an additional 40 pounds.  In 2006, I got comfortable and reverted back to eating poorly and not working out. I gained 20 pounds back. I maintained 170 pounds until late 2010 after I found out I had cervical cancer and a heart condition.
It was then I knew I had to get back to me. So I made a LIFESTYLE change! No more dieting, but eating clean and working out. I also got me mental and spiritual health in order….it makes a world of difference.
My current regime is simple…eat clean 80-90% percent of the time, pray, and exercise. I dance, run, lift weight, anything to keep me active. I realized I have SO much to live for and I want to make sure I am in the best health possible while I do it. I'm also studying for my PT and Group Fitness certifications. Until I'm certified, I post workouts and motivational stuff on Blessed Body Fitness."