Transformation of the Day: Makita lost 75 pounds. She began her journey 2014 and kept the weight off. Commitment, discipline, exercise and clean eating changed her life. Last year, she became pregnant with her 2nd child. Now, she's 4 month's postpartum and has shed lots of baby weight. Check what she shared with us about her journey.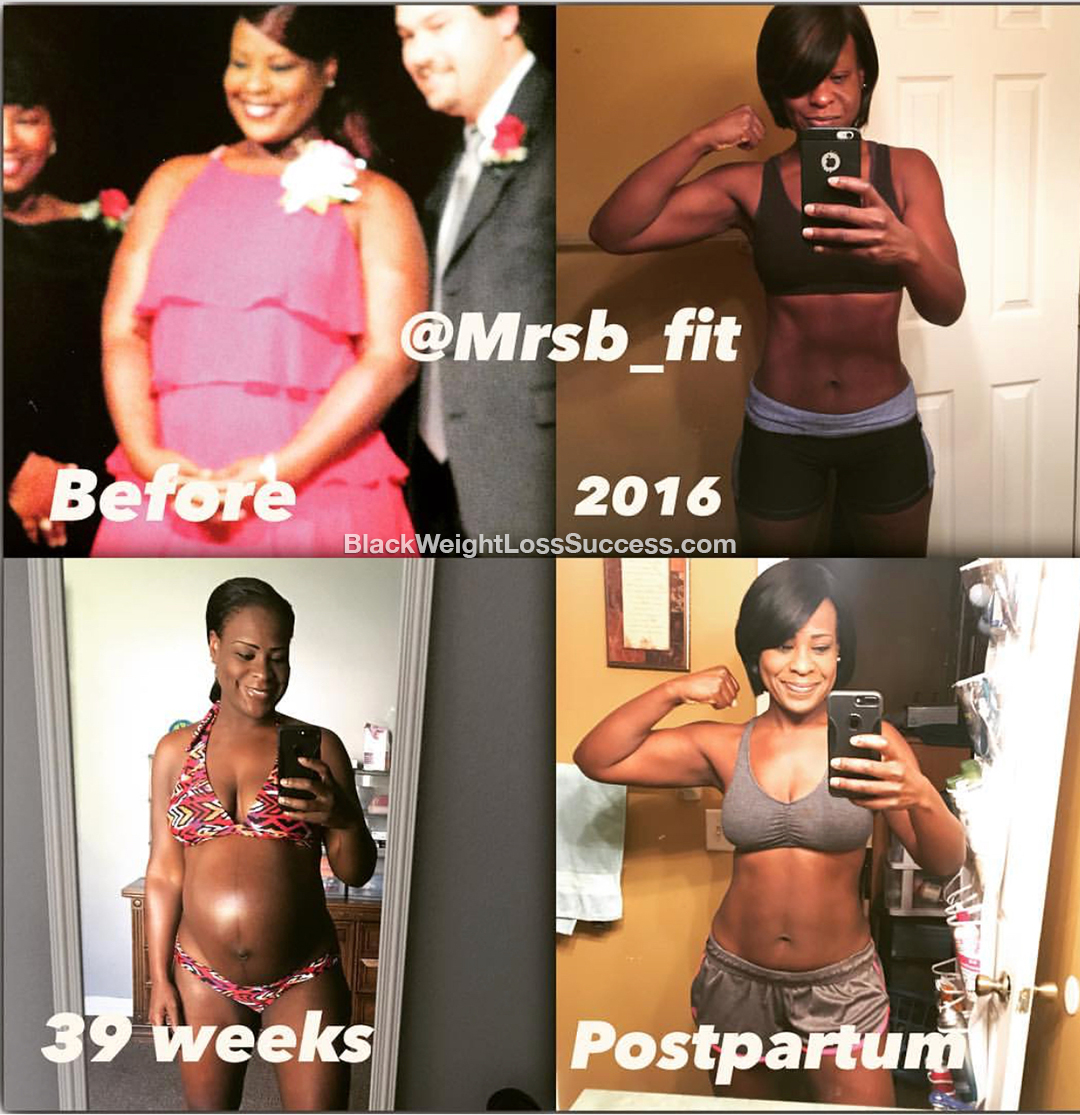 What was your motivation?
I was tired of being sick and tired. My self confidence was diminished. I couldn't wear trendy clothes. I was frustrated with how my body felt when I abused it with food. I saw the statement 'Don't complain about what you are unwilling to change', and from there I decided I had to change or shut my mouth.
I told myself that 3 months from now I didn't want to look or be the same woman. I wanted to see progress. My inspiration came when I realized that my journey was inspiring so many people around me. My life felt like it was full of purpose!
How did you change your eating habits?
I changed my eating habits when I came across the book called The Eat Clean Diet. I read the book from cover to cover and realized the important reasons why I had to start eating more nutritionally.  Whole foods gave my body the nutrition, energy and vitality it needed to function properly. Whole foods made me feel amazing. When I consumed sugar and processed foods, I felt tired and lethargic. I begin to cut sugar and processed foods from my diet and the weight began to shed.
What is your fitness routine?
I am a Hip Hop Cardio and Zumba Fitness instructor. I teach group fitness classes 3 days a week. I do High Intensity Interval Training on other days. I try and find exercises that I enjoy so that I don't look at it as a chore.
Starting Weight/Current Weight
At the start of my weight loss journey, I weighed 230 pounds at  5'6″. I lost 75 pounds. Then, I became pregnant with my second child and gained about 45 pounds. I'm currently 4 months postpartum and I've lost 25 of those pounds. Now, I weigh 174 pounds.
When did your journey begin?
My journey began in 2014. It took me about 2 years to lose 75 pounds. That was after losing and gaining the same weight over and over again. I decided enough was enough. This needed to be a lifestyle, not a diet.
What are the biggest lessons you've learned?
The biggest lesson that I've learned is that consistency and discipline is key. So often, we start and don't see immediate progress. Then we give up. If you stay the course and trust the process you will see results. Motivation is great, but it comes and goes. You can't depend on motivation. Some days you just have to do it even when you don't feel like it. Also, nutrition is key! You can't out train a bad diet. Find what plan works for you. Understand that what works for others may not work for you.
What advice would you share with people who want to lose weight?
My advice is to do your research and figure out what will fit into your lifestyle. Don't look at this as a diet. Look at this as a permanent lifestyle change. Make small changes daily toward your overall goal. Be patient with yourself and trust that every small step will lead to success.
Updated Instagram: @iam_makitaharvey
Facebook: Mrsbgetsfit