Transformation of the Day: Jennifer lost 41 pounds. She wanted to be healthy and have more energy to keep up with her daughter. With the help of her personal trainer, she put in the work and got results. Check out what she shared with us.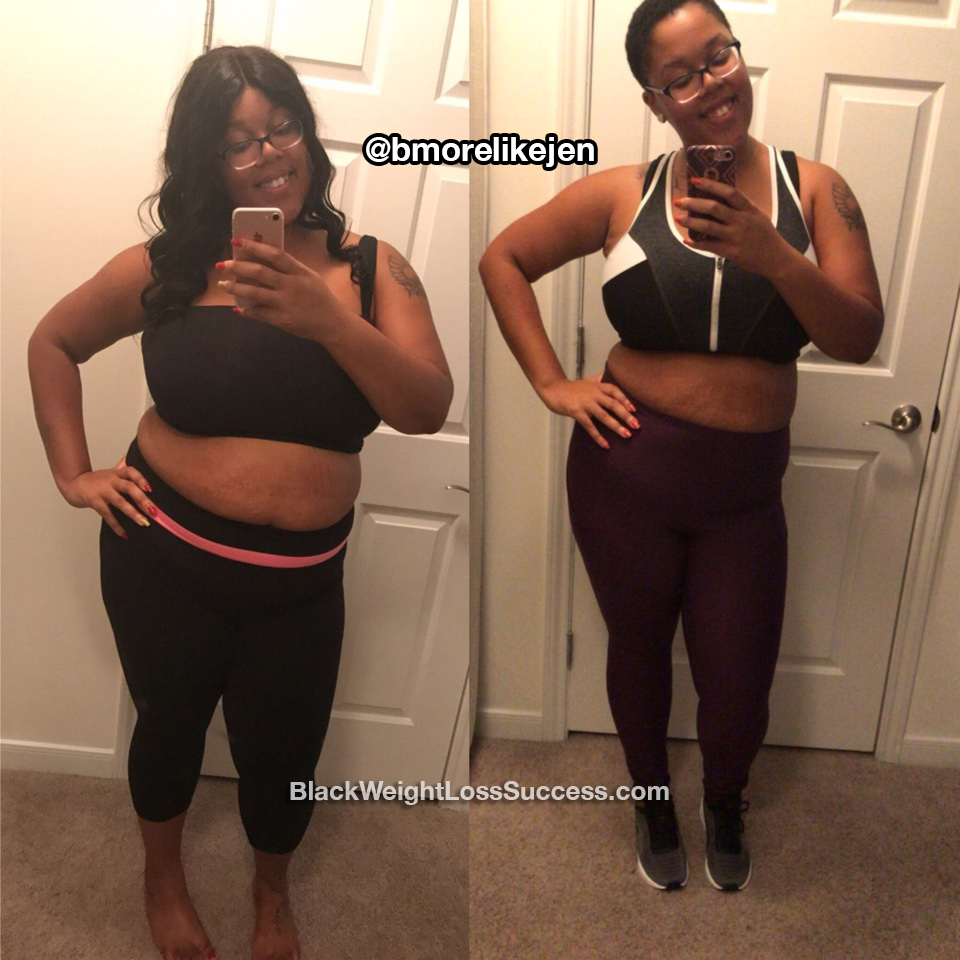 What was your starting weight?
286 pounds.
What is your current weight?
245 pounds.
What is your height?
5'8″
What was your motivation?
My motivation was my daughter. I was very tired all the time and didn't have much energy to keep up with her.
When did you start your journey?
I started in January 2017. I was on track for 2 months and fell off. I restarted my journey in July. During the past two months, I lost 35 pounds while working with my trainer
What inspired you when you wanted to give up?
When I want to give up, I try to think about the end results that I am working towards. I also think about how giving up will effect my overall health.
How did you change your eating habits?
I started eating clean, which meant no processed foods, fast food or junk food. I also cut back a lot on eating meat. My trainer, @d.rfit, gave me suggestions for healthy meals that I could eat.
What did your workout routine look like?
I workout 3 times a week with my trainer. We have upper body day, leg day and a day for core workouts. In between the days with my trainer, I do cardio by myself.
What is the biggest lesson you've learned?
Losing weight is all mental. You have to change the way you think. Focus on positive thoughts.
What advice do you have for others who want to lose weight?
Get mentally prepared. This is a lifestyle change and you have to put in the work.
Instagram: @bmorelikejen