Today's featured success story: Black Women Losing Weight Online Community Member Sherry lost 30 pounds in 28 days by juicing.
"I started juicing February 6, 2013.  I'm now 30lbs lighter and feeling awesome. Checkout my picture.  I feel so great!  I'm going to continue juicing to lose an additional 20lbs. My goal in the beginning was to lose 50lbs. I never expected to lose 30lbs in 28 days, but i did and I'm so happy.  The battle is almost done! Yaeeeee!"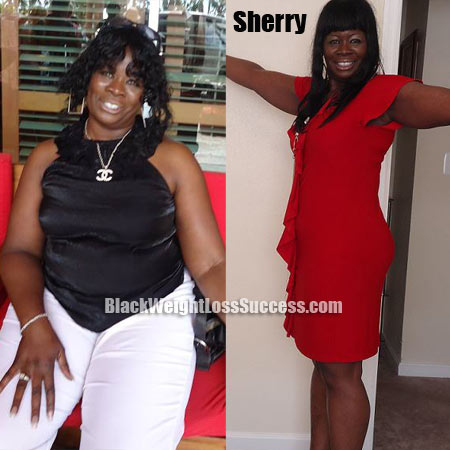 I've always recommended juicing as a way to cleanse the body, detox and lose weight.  I think it's an excellent way to transition to a plant-based diet, as well (Vegetarianism or being vegan).  The key to this kind of weight loss is that you have to have a plan for what you do after you stop juicing or you may gain the weight back.  You can't go back to your old eating habits and expect the weight to say off.  However, think of juicing as a body reset.  By juicing you can allow your body to drop weight and toxins.  You may also see that you don't crave the same bad, processed foods you once desired.  Therefore, you can move forward to eat a much healthier diet of fresh foods, lean meats (if you chose), etc.  Juicing is not a quick fix for weight loss.  It is a tool for greater health.
If you would like to know more about how juicing can help you lose weight and have greater wellness, I suggest that you check out these 2 resources.
www.fatsickandnearlydead.com – The official site of the FREE documentary Fat Sick & Nearly Dead. Watch Joe Cross, 100 lbs overweight, regain his health by juicing and inspire others along the way.
101 Juice Fast Recipes – Just $1.01 – Great book by African American Juicing Diva, Carla Douglin.  Carla not only gives you 100 great juice recipes, she tells the benefits of juice fasting, what to expect really guides you through the process.