Today's featured weight loss success story: Bridget lost 70 pounds.  This mother of 4 credits willpower and faith with helping her to battle the pounds and deal with Lupus.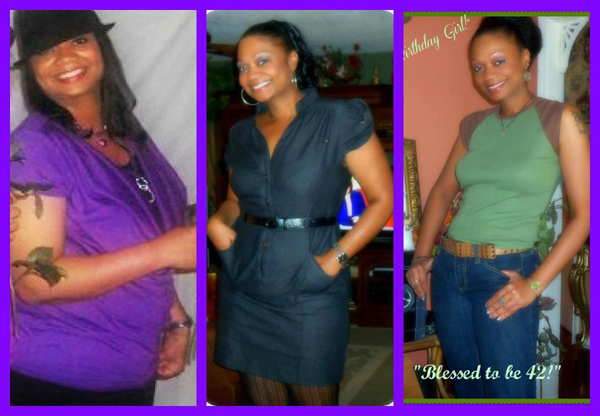 Here is what Bridget had to say about her weight loss journey:
"I am a Lupus sufferer and mother of 4. God has been Good.  I used to weigh 210 lbs. I am down to 140 lbs. Total of 70 lbs lost!!
No pills, no diet shakes.  All will-power and Faith. It can be done. Anything you put your mind too, can be done. ~Amen!~  I also wanna share that I'm a Lupus sufferer. I had to take steroids and I have a thyroid issue. I pray for anyone who is battling weight-loss, to never give up. It took me some time, but it paid off.
I cut out fried foods, sugar, sugary drinks and processed foods. I drink water daily and eats lots of fresh fruits, veggies and chicken or fish only. I grill all my meats and exercise daily for 30 min. I suffer from Lupus so at times my joints would hurt or I would be tired from fatigue, but I didn't give up. I just rested when I needed. and picked back up with my routine. After a while, eating right, exercising and drinking water is just as natural as brushing my teeth and combing my hair. Prayer and Persistence guided me to a healthy weight.  God Bless you all!~Much love!"