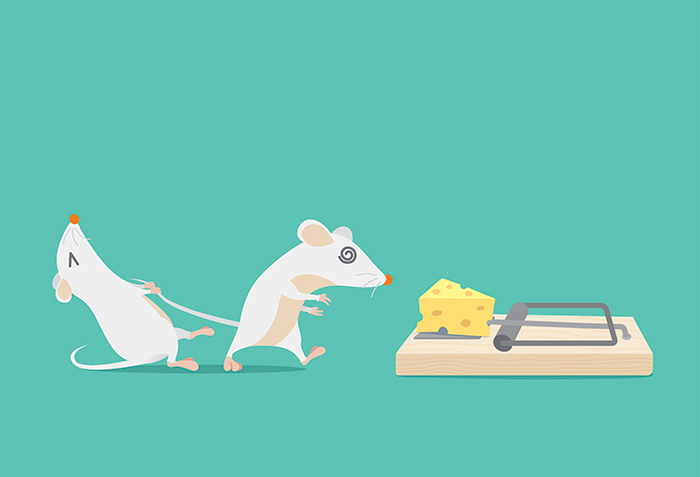 We have all heard our friends and family say, "I just can't stop eating these_____________ (fill in the blank)." We have even heard people say "jokingly" that they are addicted to certain foods, but can food really be addictive, like drugs or alcohol? Many say yes.
Consider this example, the Coca plant has been cultivated for thousands of years. South Americans have traditionally chewed it's leaves to relieve fatigue and hunger, similar to how people drink coffee for energy. Eventually, someone realized how to refine the plant to make a highly addictive substance that came to be known as cocaine. Eventually, someone realized that cocaine could be further processed and manipulated into crack-cocaine, an ever more addictive substance.
What does this have to do with food?
Well let's look at corn. Corn can be turned into many different processed foods, including corn syrup. Eventually, it was found that the sweetness of the syrup could be increased to make high-fructose corn syrup, which has been shown to be addictive in some studies.
Each time a food product is processed more and more, there is the potential for it to become more and more addictive, depending on its properties. These foods can stimulate parts of the brain for pleasure and euphoria, just like drugs. Sweetness, fat content and salt content are major factors.
High sugar foods and foods made with refined flour are some of the most problematic foods when it comes to the concept of food addiction. I'm talking about candy, bread, pasta, etc. Eating these foods can cause the blood sugar to spike, which can lead to the release of natural opiates.
"High-glycemic foods cause the release of the neurotransmitters dopamine, serotonin and endorphins—natural opiates that make us 'feel good'. Foodaddictionresearch.org

"When fiber is digested, your body handles it differently than the way in which refined carbohydrates, such as white flour, are digested. A portion of the fiber simply passes through your digestive system intact. This difference means that eating foods rich in fiber is less likely to cause a spike in high blood sugar." – EverydayHealth
Just to be clear: The term "processed foods" isn't limited to things like cookies and sugary breakfast cereals. Cheese, milk, juice, protein powder and tofu are also processed foods. The processed food spectrum is vast and many are not associated with the concept of being "addictive". When you eat things like whole wheat pasta, instant oatmeal and yogurt you are still eating processed food. What may become addictive for one person could be just food to another.
The question is… What is your relationship with food?
Do you feel compelled to eat certain foods?
Are you medicating your emotions by eating because you know the food makes you feel better?
Are you able to stop yourself when the cravings come on strong?
Do you feel sad, depressed or deprived when you can't eat a specific type of food?
It's also important to consider whether the over consumption of certain foods makes you more at risk for diseases, like diabetes, hypertension and heart disease. People who are addicted to cocaine, cigarettes and alcohol are often aware of the health risks, but still engage in the negative behavior. The same goes for food addiction. If you are willing to risk your health by overindulging, that could be a clear sign that food has become more than just nourishment for you.
So, how can you fight food addiction? Honestly, that answer is different for each person, just like any addiction. I can't offer you a quick and easy solution. However, you can start this journey by making small, straightforward changes.
Don't feed your emotions
Stress eating and emotional eating is at the root of food addiction for many of us. Sure, some people are addicted to the taste of food, but many people are addicted to the way food makes them feel and how it takes away the pain. Food can be an escape and a comforter. Take the time to deal with the true sources of your stress and negative emotions. Just changing the way you eat will not heal those areas. Seek out professional help if you need it.
Find other ways to get your high
If you don't find ways to fill the gap left by cutting out addictive foods, you'll be more prone to go back to unhealthy eating habits. Talk with a counselor, go out with friends, call your mom, take a walk, etc. Find ways to have fun that aren't food centered. You have to develop new, healthy habits to take the place of reaching for food.
"Achieve a natural "high" from whole foods that increase dopamine production naturally. Specific foods—watermelon, spinach, avocados, tofu, and sesame seeds, to name a few—perform magic and reestablish normal reward responses for natural foods." – Prevention Magazine
Eat more whole, fiber rich foods
Going back to my previous example of corn being heavily processed over time, much like a drug; what this shows is that we need to reverse the process. Choose more whole, plant foods. Instead of that orange juice and bowl of sugary processed grain cereal in the morning, choose a whole fruit smoothie (with no sugar added) or a cereal made with whole grains topped with berries. Reach for that apple or juicy peach instead of candy. Snack on crunchy vegetables instead of chips.
Remember that plants protect. When you choose plant foods like: beans, lentils, fruits, vegetables, nuts and seeds you are ensuring your body receives a balance of nutrition and not too much of a single substance.
Give it time
Slowly wean yourself from highly processed foods. Start little by little. Your body and mind are going to fight you. You may feel deprived. You may not want to do this, but understand that food is not in control. You are. Don't expect to be free from food addiction in just a few days. It takes time and patience.
Become more aware of what you're eating
Read the food label and ingredient lists on the back of foods you buy. Look for products with no added sugar, low sodium and ingredients you can pronounce and understand. Don't eat mindlessly. Cooking and preparing meals at home using whole ingredients can help you cut down on fast food and convenience food. Taking the time to plan your meals a few days in advance can help as well.
With time, your mind, gut microorganisms and much more can change and help you crave less of the addictive foods that once dictated your actions and held your taste buds hostage. Small changes can add up to huge wins.
Suggested Reading:
FYI: This article contains Amazon affilite links. If you make a purchase, we may recieve compensation. Just one of the ways we keep the lights on.