Today's featured success story: Gigi lost 50 pounds using Myfitnesspal to manage her daily calories and exercising.  She says, "By HIS grace, I am healing."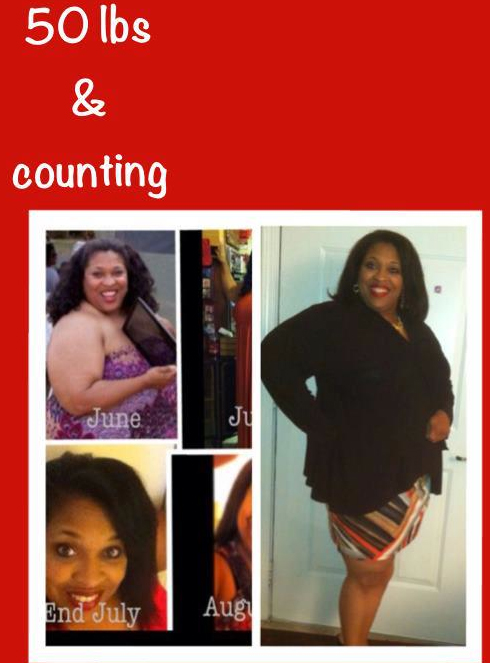 Here's what she had to say…
"50 Pounds since June! Using myfitnesspal to track calories. It has been a life changing experience! Would love to share with anyone I can help! We are in this together!
At 306 pounds and 5′ 2 I could only walk for 10 min on the tread mill at 1.5 miles and hour. I was embarrassed but determined. It hurt my back to go any longer. I would add a few minutes to each session to build my stamina. That was in June. Now I'm happy to report that I've added strength training to include squats. My knees no longer hurt. I can walk at an incline at 4.5 miles an hour for 30 minutes. I go to the gym three times a week. Limited because of my job but I walk at home for 30 minutes. Don't know how far. I gauge it by the minutes. Here is a better pic. I have 90 more to go but am confident that I will get there with the help of God and His mercy."