Transformation of the Day: Rondalynn lost 46 pounds. Her health is important to her because she wants to have children in the future and have the energy to raise them. Walking, working out at home and eating a plant-based diet works for her. Check out her story.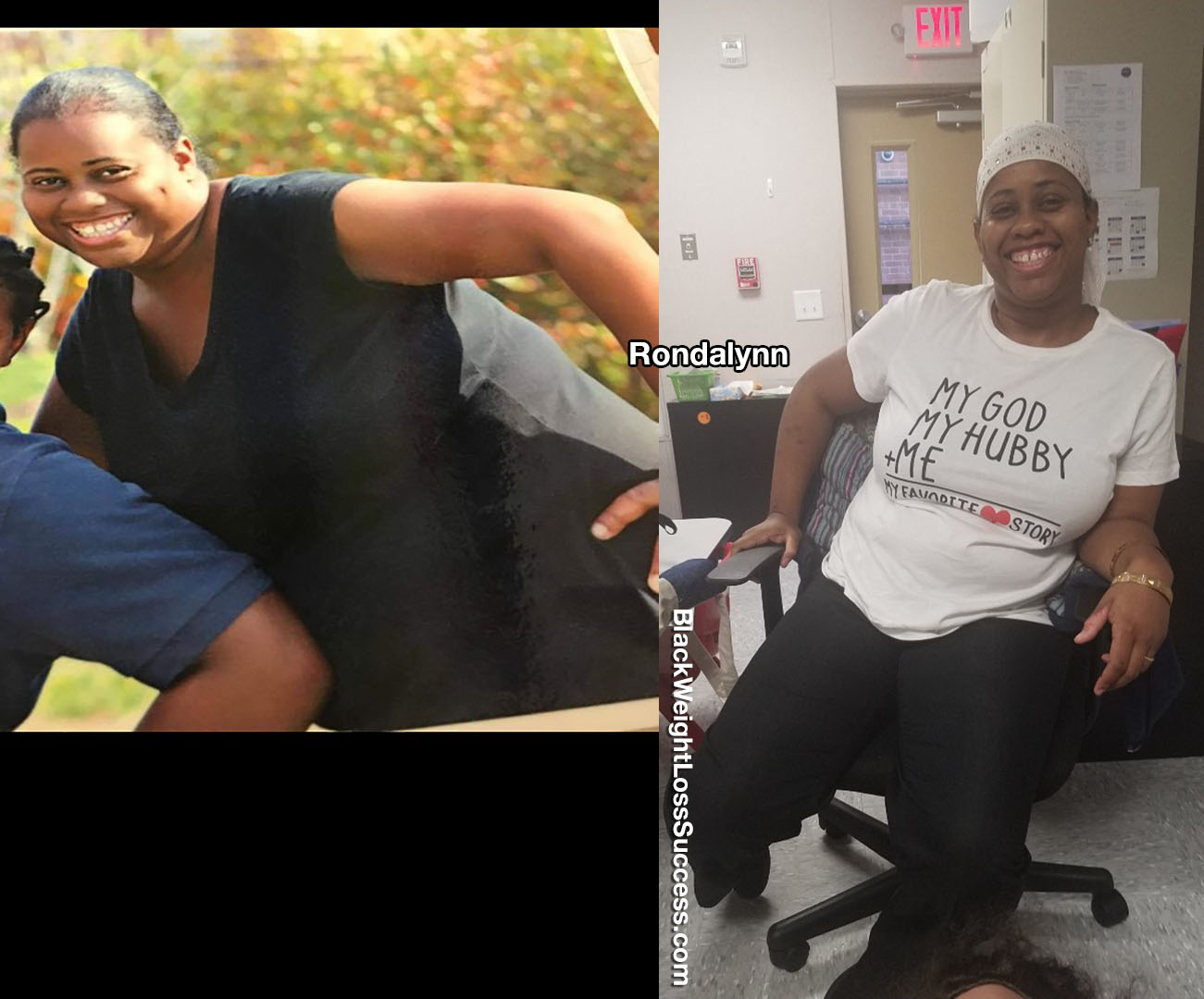 I started on my journey in July 2018 after a disappointing heartbreak and grief. I decided that weighing 231 pounds was not for me. I began to walk every day for thirty minutes and changed my diet to a plant-based diet.
What motivated you? What inspired you to keep going, even during the tough times?
My motivation is to have children. I want to make sure that my body is physically ready for a baby. I also want to have the energy to be able to raise my children.
Daily prayer was the number one thing that kept me going because I want to honor this temple that God has given me.
How did you change your eating habits and transition to a plant-based diet?
First, I began to research food, looking at what food helps or harms our bodies. When I decided to eat something, I would ask myself, "How is this food helping my body? What will it do for my body?" In the past, I wanted comfort food to make me feel better. I was full of food but still empty.
When you decide to make a lifestyle change, researching food becomes a daily part of life. I chose to Eat to Live and not Live to Eat. I did a challenge where I didn't eat any meat or desserts. During the challenge, I had to find a variety of foods to eat. I had to figure out what foods could help me become better.
Tell us more about your workout routine.
I'm not a gym person. I enjoy exercising at home or walking to the track. I enjoy finding YouTube videos with 30-minute exercise routines. It's good to try different routines to see what you like and don't like.
Starting weight/Current weight
My weight was 231 pounds, and now I weigh 185 pounds.
What is your height?
5'6″
What are the biggest lessons you've learned so far?
Never Give Up. Don't compare your journey with everyone else.
What advice do you have for women who want to lose weight?
Stick to a routine and don't get upset if you miss a day. Keep going every day. Create a vision board to help you see yourself healthy and whole.