Transformation of the Day: Carla lost 63 pounds. Fibroids, neck pain due to a bad accident, and knee pain could not stop her. She avoided dining out and getting takeout during the lockdowns, which led her and her family to adopt healthier eating habits. She also shared that her husband partnered with her on this journey and became her walking partner.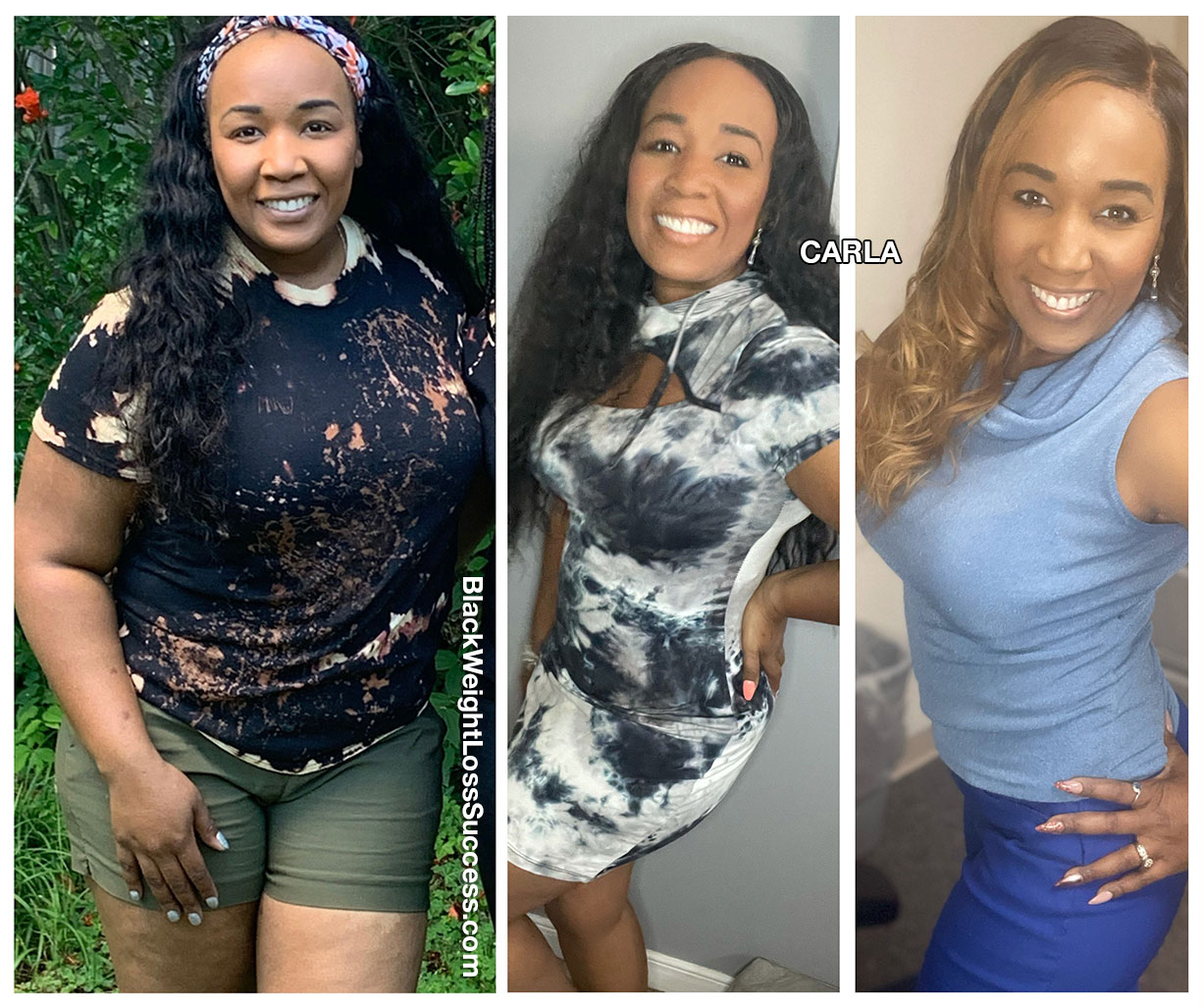 What was your motivation? What inspired you to keep going, even when you wanted to give up?
I was a size 0-6 for most of my life until I had my 3rd child. I suffered postpartum depression, and of course, depression due to the extra weight. 
When the pandemic hit, I was super scared of being unhealthy and overweight. I was in a bad accident in 2019, which caused a neck injury, and I was also suffering from fibroids. Faced with surgery for fibroids during a pandemic, I thought I needed to at least try to lose weight first. 
What motivates me to keep going a year later is how I look and feel. I look so much better and feel great. I never want to go back to the way it was before.
How did you change your eating habits?
Well, being afraid of eating out definitely helped. I cut out ALL outside food and switched to a Pescatarian lifestyle. I also made sure to have a cup of ginger tea at least once a day. I will have two cups a day if I eat very poorly. I drink tea after my meals to help digest my food. 
These changes helped me lose the first 25 lbs, but then I felt stuck. So I found out about Intermittent Fasting on Pinterest and tried that. BOOM! Twenty pounds down in 3 weeks! I eat between 12 pm – 8 pm. If I start gaining weight, I switch to 4 pm – 8 pm for a week. Intermittent fasting is truly amazing, and not eating so late at night helps with my acid reflux.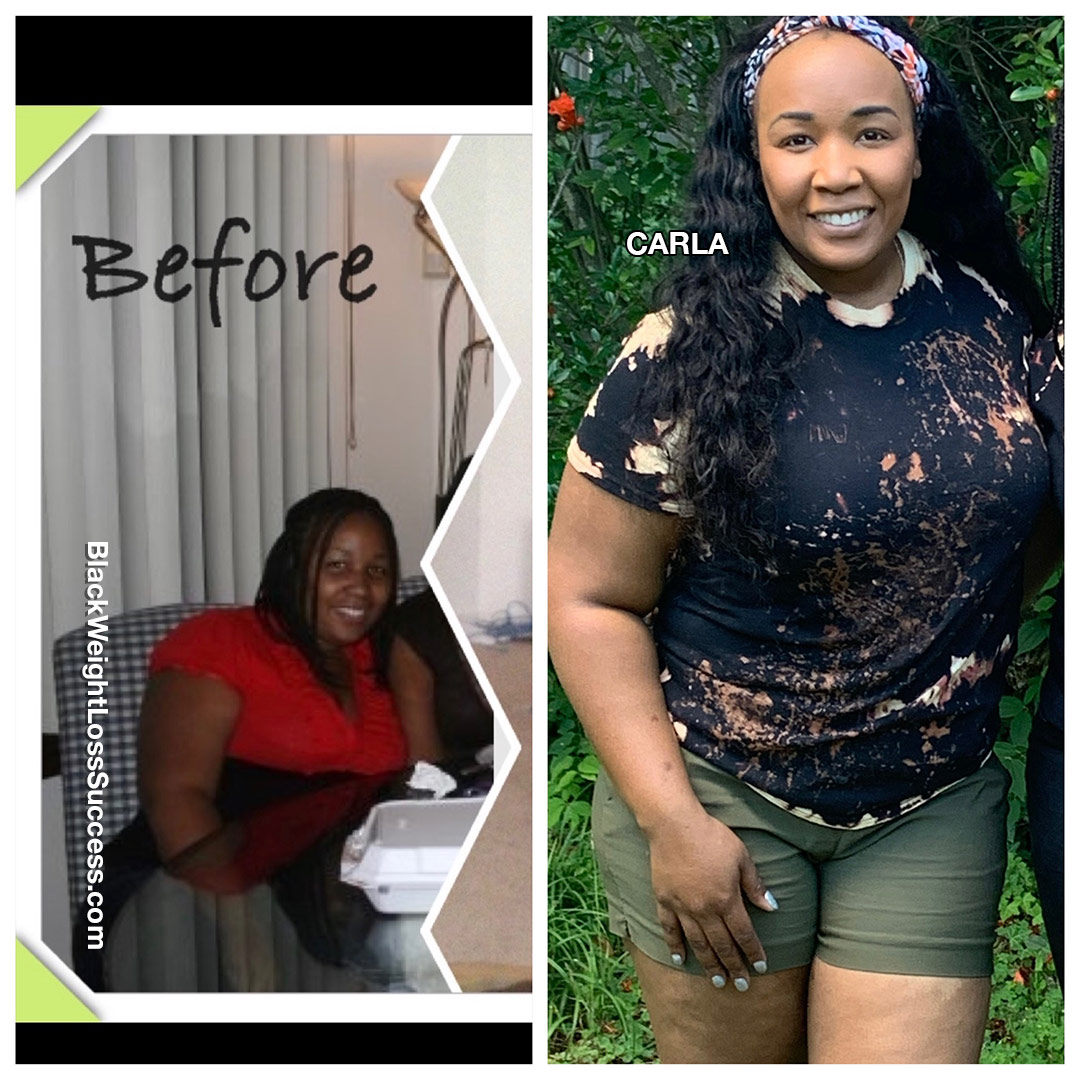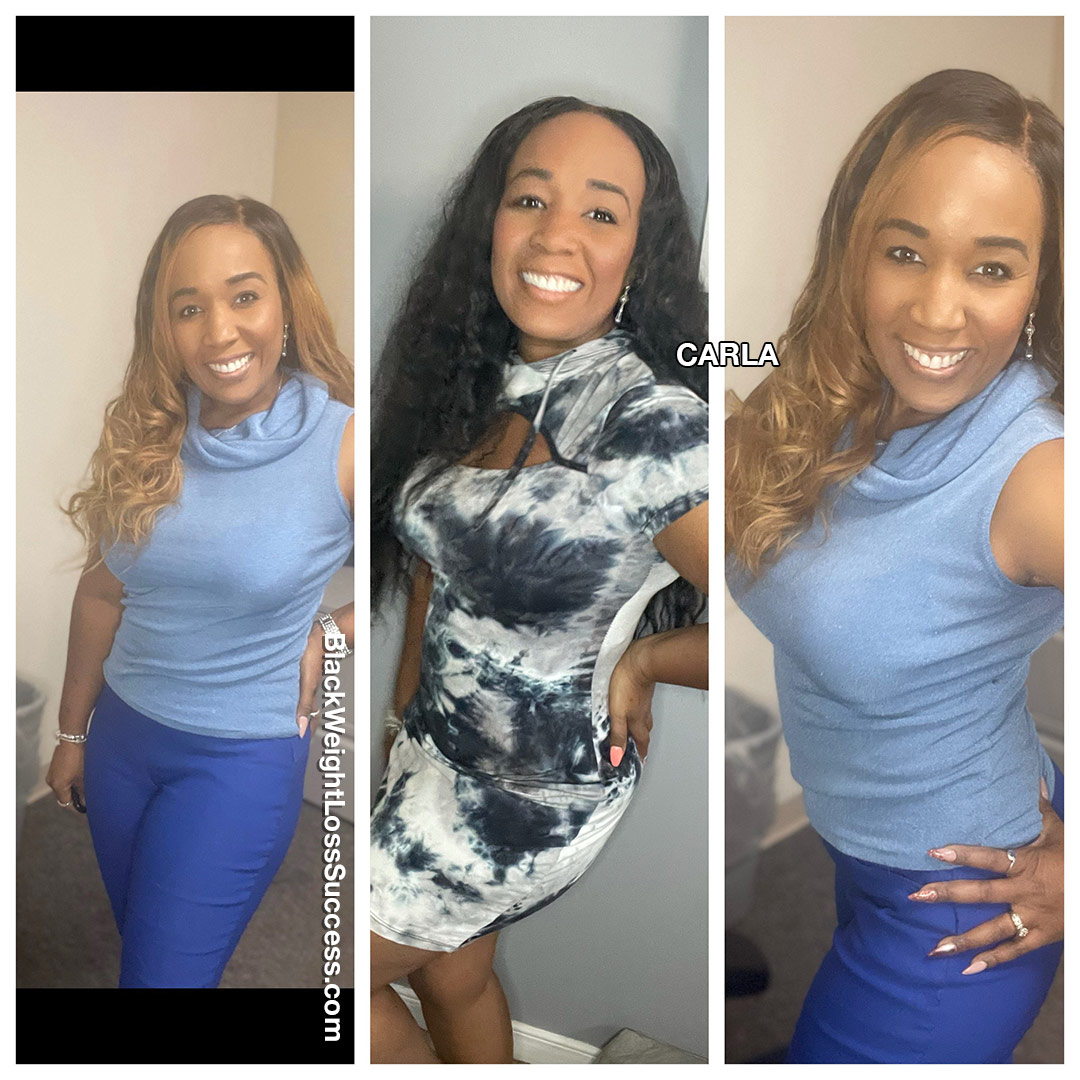 What did your workout routine consist of?
I started by walking every day at work during my lunch break for 45 minutes. I liked how that made me feel, so I would come home and walk for an additional 1 to 2 hours with either my kids or my husband. It really gave us time to connect and get out of the house since we were basically quarantined. I did fall off track during the winter months last winter, but I made sure that I worked out at home every day. My workouts usually consisted of arm exercises and 50 squats a day without missing any days.
How often did you work out?
Because walking makes me feel so good, I walked seven days a week. I still do maintenance workouts every day, so my schedule is still seven days a week.
What was your starting weight? What is your current weight?
My starting weight was 208 pounds, and I currently weigh 145 pounds.
What is your height?
I'm 5'1″.
When did you start your journey? How long did your transformation take?
I started in March 2020, and it took me about six months to see the results, but it only took me about two months to lose my first 20 pounds.
Is weight loss surgery part of your journey?
No, I didn't have surgery.
What is the biggest lesson you've learned so far?
I learned the importance of eating to live and not living to eat. Before I started this journey, My husband and I were buying food every night, eating out every other night, and not really caring about the consequences.
What advice do you have for women who want to lose weight?
Not only can you do it, but you will be so amazed at how much better you feel once you start seeing the pounds come off! I am proud to say that since starting this journey, not only have I avoided having to have fibroid surgery, but I have had less neck and knee pain than I had before. Trust me. It is definitely worth it to invest in yourself.