Today's featured success story: Rosie lost over 120 pounds, transformed her life and the life of her family, and is now a personal trainer.  An amazing transformation from 2011 to now.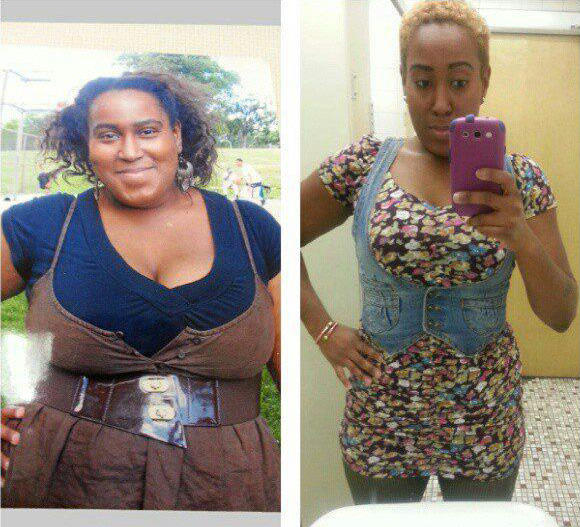 Here is what she had to say about her amazing transformation:
"I just wanted to share my progress with my beautiful black women. In 2011, I was weighing in at 320 pounds with a size 46 waist. I stand before you now 193 pounds of muscle, 29 inch waist, size 8 in clothing. While I'm still a work in progress I have lost over 120 poinds and 17 inches of my waist with clean eating and strength training. I'm now a certified person trainer and I hold weekly boot camp workout sessions throughout Philadelphia! I changed not only my life but my family's life.
I now change the lives of other through weight loss coaching and training. Looking forward to doing a fitness competition this spring!"
I currently 32 years old. Weight as you can see by this photo can make you age long before your time. As far as the skin goes…with weight training…I have no hanging skin…the trick is to start that right away. Also, my stomach the "mothers apron" is gone! so dont believe that you need surgery because u don't. I'm heappier, healthier and my life has evolved. Information regarding boot camp/coaching can be found at teamxtremephilly.blogspot.com/
Rosie weight loss collage