Transformation of the Day: Alisha lost 75 pounds. Her wakeup call came when she didn't recognize the person staring back at her in her graduation photos. By making practical changes to her eating habits and working out five days a week, she has released the weight. Check out her journey.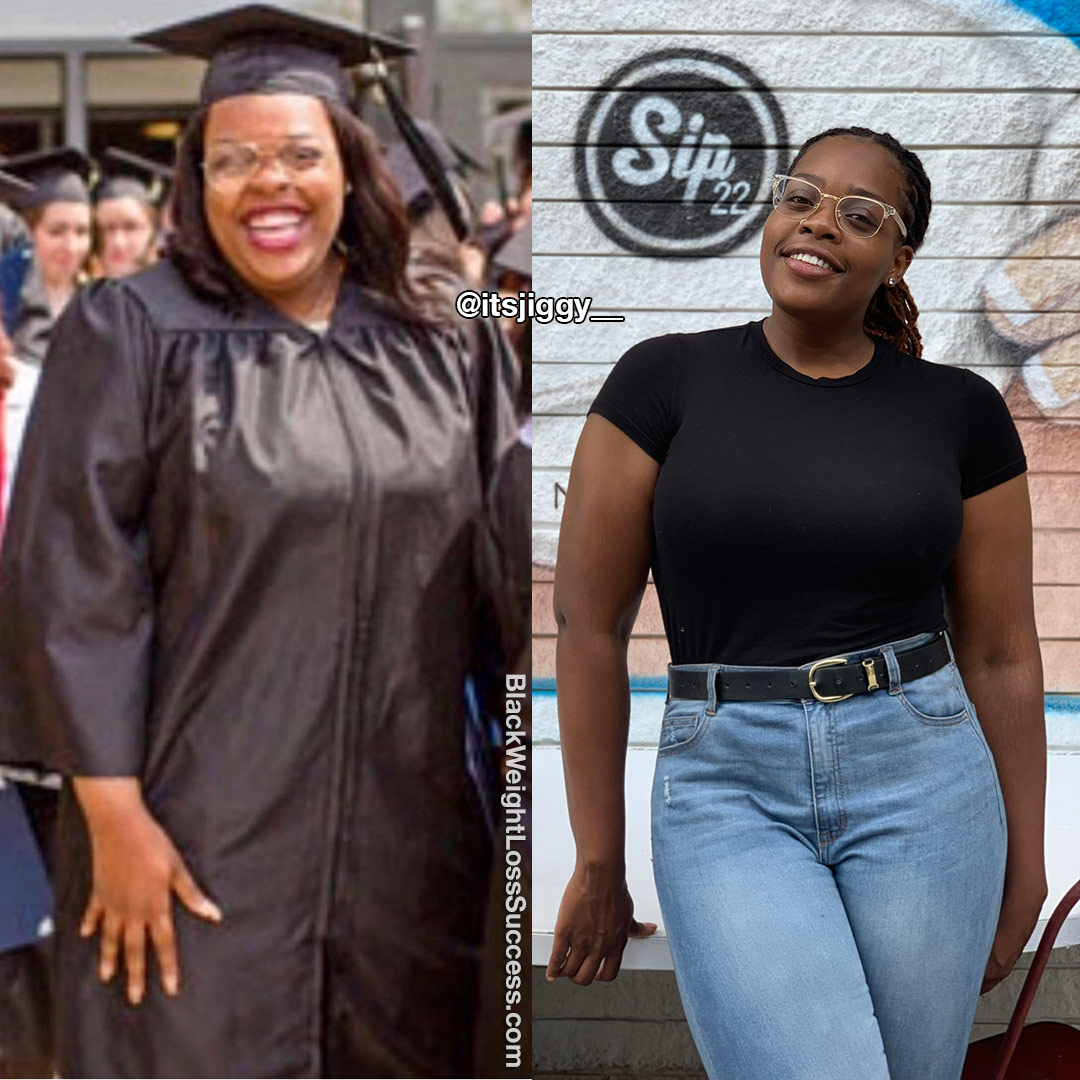 Hey, I'm Alisha! I have always been the "bigger/thicker girl" throughout school and in my life in general. However, I was still active because I was a thrower in high school and college.
Going into my freshman year of college, I could see my collar bones, and by the time I graduated, I didn't recognize myself. When I graduated from college, and I saw my graduation pictures, I was disgusted. I cried and told myself that I would never show anyone those graduation pics because I was disappointed in myself. I was only 15 lbs away from weighing 300 pounds], and I knew that I never wanted to see that number come up on the scale.
How did you change your eating habits?
I was never someone who overate. When I ate, I chose the wrong things. When I decided to change my life, I just began to choose the right foods. I meal prepped and watched my portion sizes as well. I also went Vegan for about 6-7 months.
Tell us about your workout routine.
I did a lot of cardio but in the form of HIIT (high-intensity interval training). I also danced A LOT! I work out five days a week.
Starting weight/Current weight
My starting weight was 285 pounds, and now I weigh 210 pounds.
What is your height?
I am 5'8″.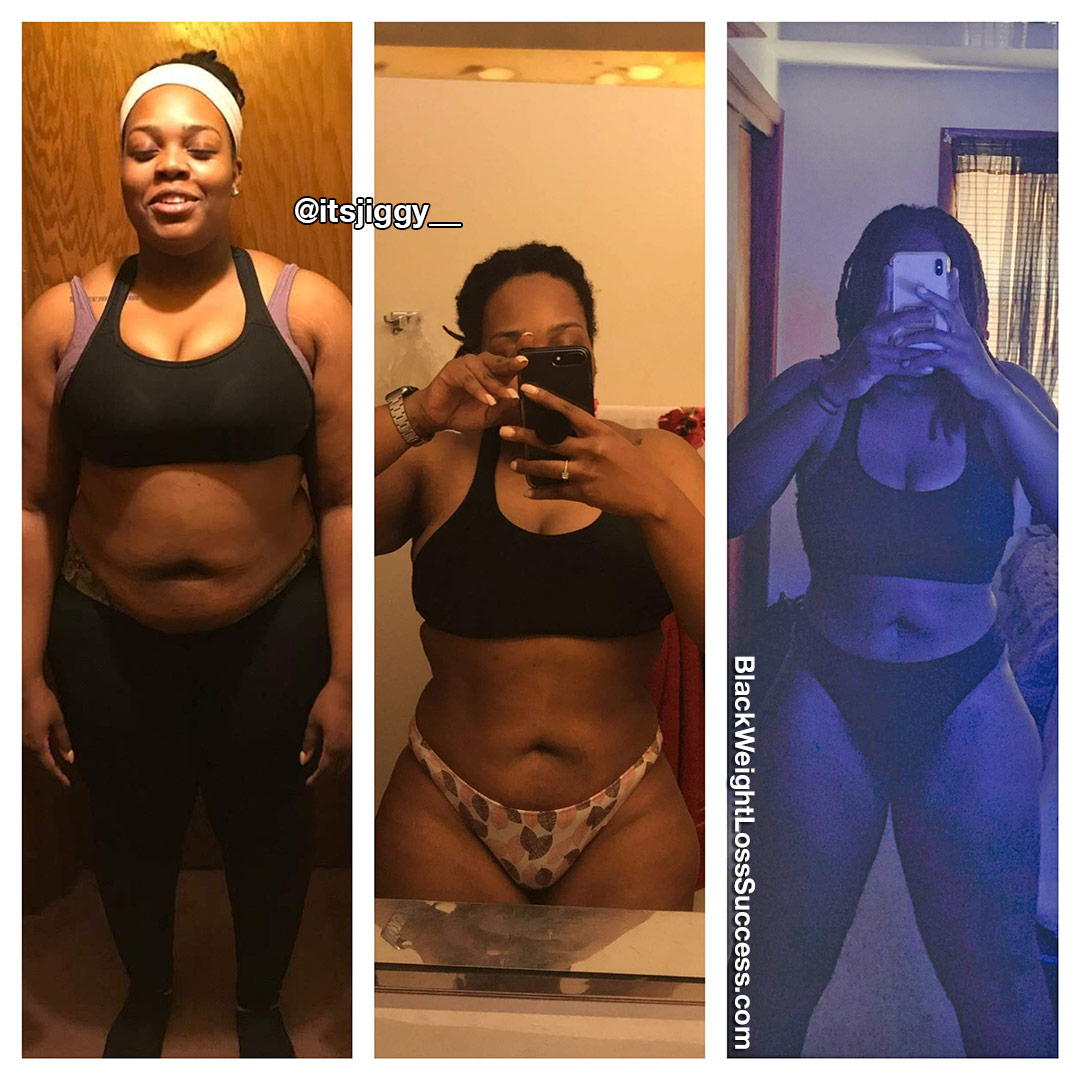 When did you start your journey? How long did your transformation take?
I initially started my journey in 2017, but I stopped. I got back on the horse in 2018. I would say that my transformation took me about a year and a half.
What is the biggest lesson you've learned so far?
The biggest lesson I learned is to keep going! Even when it gets hard, just keep going. Like my Pops always says, "When you do the work, you get the results." So, let's get to WORKING!
What advice would you share with women who want to lose weight?
My advice is to do what's best for you. Listen to your body, but also don't be afraid to push yourself. We are stronger than we know.
Instagram: @itsjiggy__