Update March 2020: Amy lost 10 more pounds for a total of 60 pounds gone.
---
Transformation of the Day: Amy lost 50 pounds. This mom woke up one morning, disgusted with herself, and determined to change. With a new mindset, healthier eating habits, meal prep, and lots of exercise, she achieved impressive results. Check out her journey.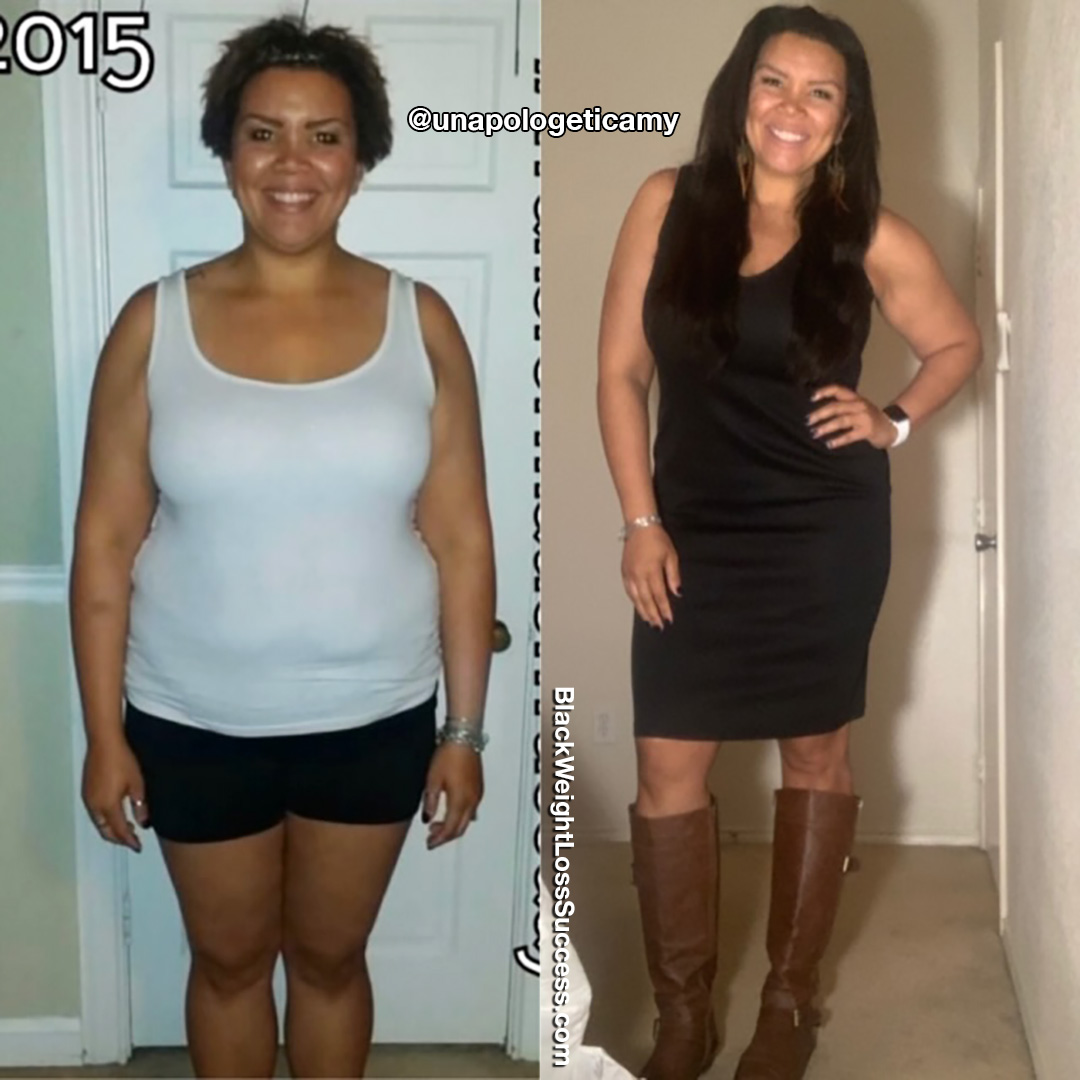 What was your motivation? What inspired you to keep going when you wanted to give up?
On October 25th, 2015, I woke up utterly disgusted with myself. I weighed 285 pounds. I was in pain all the time, had no energy, and I didn't recognize the person that I had become. I didn't have the energy to be a good wife and mother. I felt like I was at rock bottom.
I started going to the gym that day and committed to six days a week of working out. I also completely changed my diet. So many times, I wanted to give up, but I kept going because my will to live to see my boys grow up is strong. It is important for me to model a healthy lifestyle for them.
How did you change your eating habits?
I started with a low carb diet and planned out every meal, snack, and drink that I consumed. I used MyFitnessPal as a way to track macros. I also reduced my alcohol consumption and completely stopped buying junk and convenience foods. Throughout my journey, I have tried many other ways of eating, including vegetarian, OMAD, and keto. I also joined several DietBets in the beginning, which motivated me to meet small goals of losing 4% of my body weight in 4 weeks. I'm currently in 2 right now to help me achieve my goal of 220 pounds by 2020.
What did your workout routine consist of?
When I began my journey, I was working out six days a week doing cardio only. Then I started incorporating Body Pump and eventually moved to heavy weightlifting. I suffered from a back and knee injury in 2017. Since then, I've put less emphasis on working out and more emphasis on diet.
What was your starting weight? What is your current weight?
My starting weight was 285 pounds, and I am currently at 235 pounds.
What is your height?
5'11.5″
Is weight loss surgery part of your journey?
I lost all this weight naturally but had a tummy tuck in December 2016 to get rid of loose skin.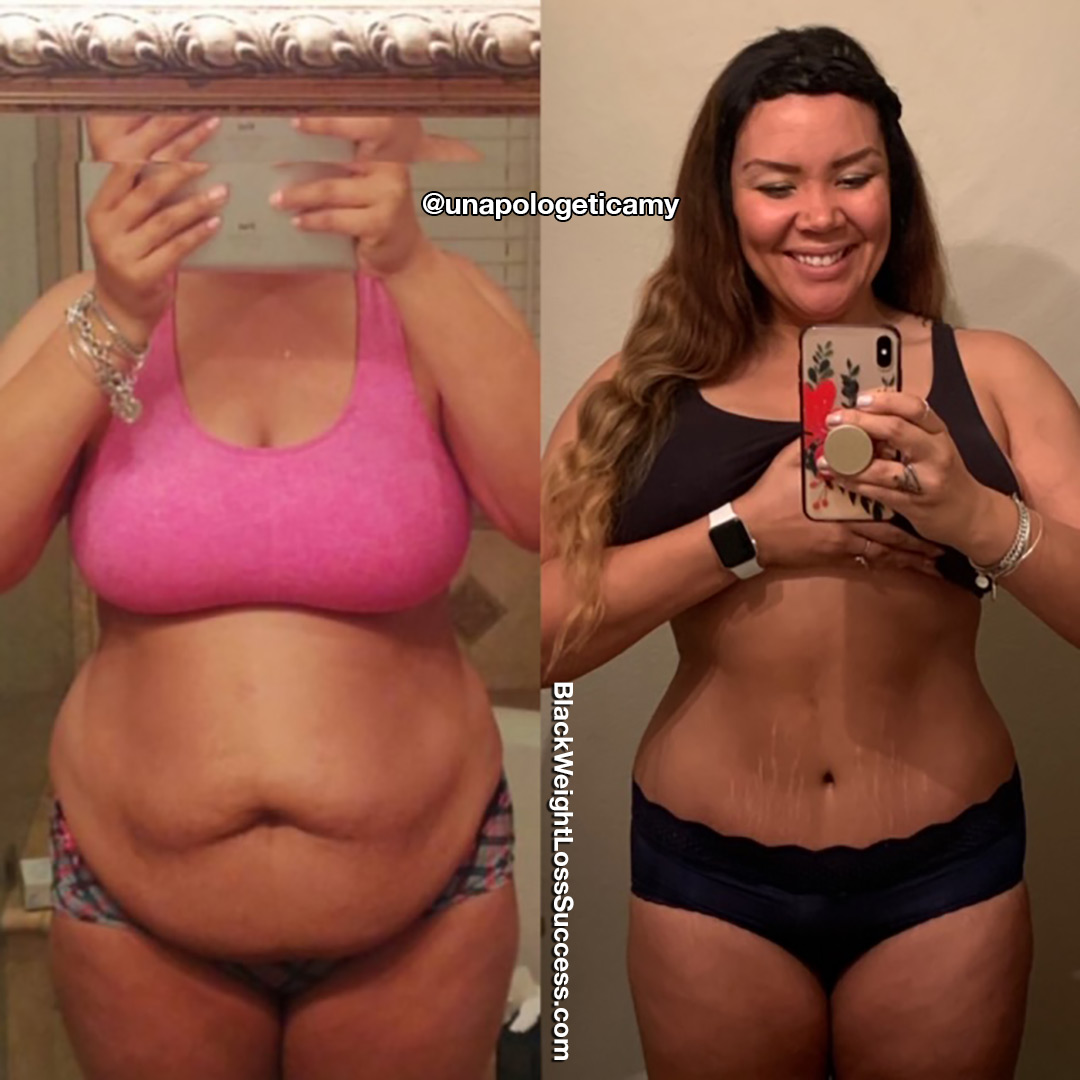 How long did your transformation take?
I have been on this journey since 2015, and it is something that I work on daily. I am still in the process of transforming and believe that I will be on this journey for the rest of my life, as my weight has always been something that I have struggled with since I was a child.
What is the biggest lesson you've learned?
The biggest lesson that I've learned is that everybody's weight loss journey is different. What works for someone else might not work for me, and vice versa. For my particular body, I have learned that it is essential to continually mix things up because my body gets comfortable with a program very quickly. I've also learned that I cannot compare myself to others because doing so makes me feel like I haven't accomplished much. I changed my mindset, and now I celebrate other people's journeys. I am so proud to see the power of what women can do, rather than being jealous that my journey doesn't look the same way.
What advice do you have for women who want to lose weight?
Your mindset can be your biggest asset or your worst enemy. You have to set goals that are realistic for you, and truly understand that your journey is yours and no one else's. You are going to fail, but you have to learn from those failures and use what you've learned to start again.
Try new things, keep what works, and get rid of what doesn't. Most importantly, love yourself throughout, speak kindly to yourself, and set goals that are practical and achievable.
My Instagram is @unapologeticamy, and my hashtag is #220by2020.