Update: Anika lost 15 more pounds for a total of 65 pounds gone. She continues to make progress with a ketogenic lifestyle that includes intermittent fasting. She also learned the benefit of staying off the scale. Check out her story.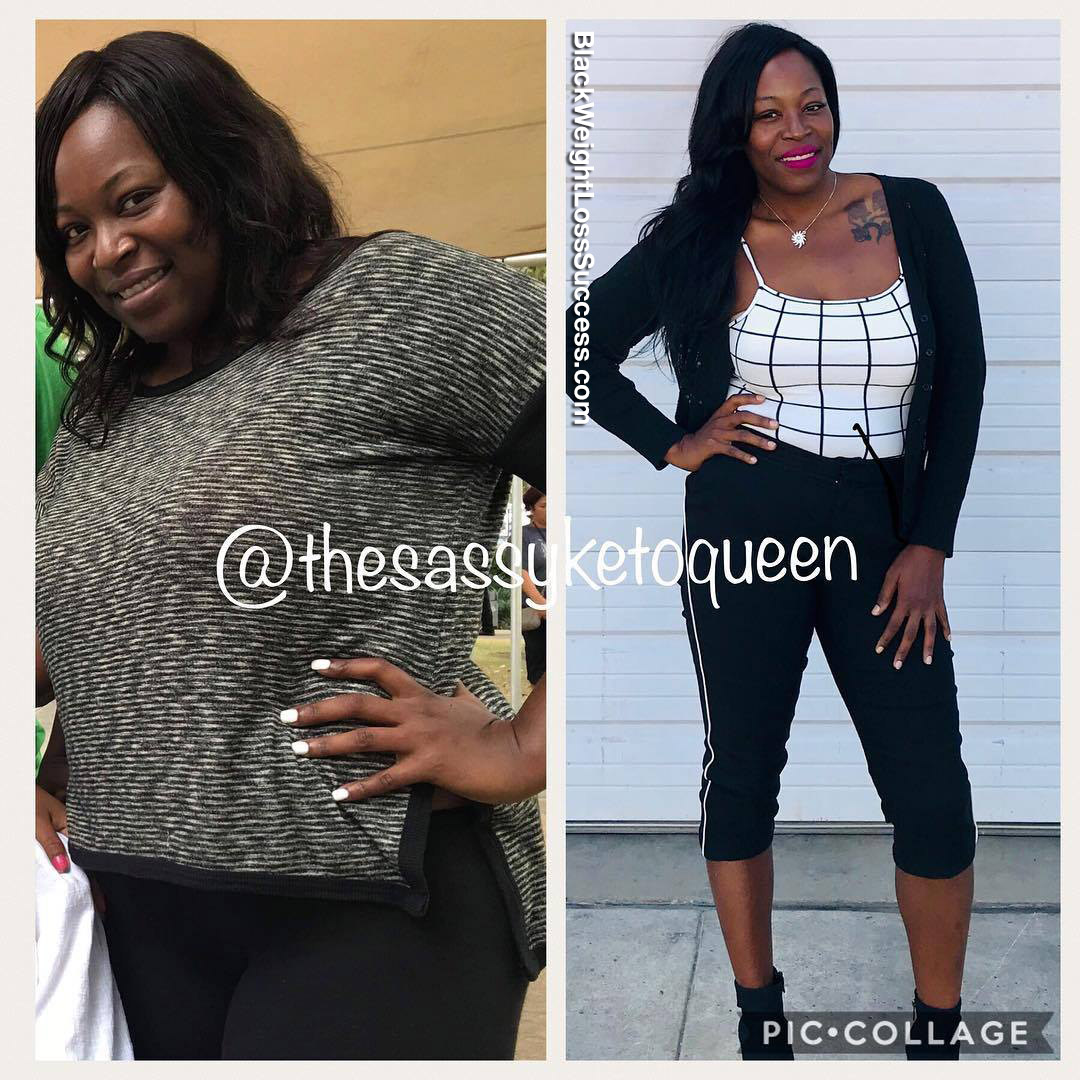 How have you maintained your weight loss/continued to lose weight?
I've lost an additional 15 pounds since my first BWLW feature, bringing my weight loss total to 65 pounds. I have maintained my weight by sticking to a Ketogenic Lifestyle. My eating routine consists of little to NO carbs, with high fat intake and moderate protein. I'm currently transitioning to doing lifting heavy with less cardio. I regret solely doing cardio because it hasn't helped with the elasticity of my skin.
When it comes to the lessons you learned on this journey, what stands out the most?
The most important part of this process was learning to stay OFF the scale. I was always a "scale" person. I weighed myself daily, if not weekly. While practicing intermittent fasting, I noticed that I was losing way more inches than weight. I experienced a weight stall for about three months, and the scale was not moving at all. During that time I went from a size 10 to a size 6.
At this point, would you offer any new or different advice to others who want to lose weight?
STAY OFF THE SCALE, take pictures and measure yourself.
Consistency is always the key.
NEVER compare your journey to anyone else. Your body was made for YOU. Appreciate it and love on it daily!
Also, DO NOT BE SCARED TO LIFT WEIGHTS!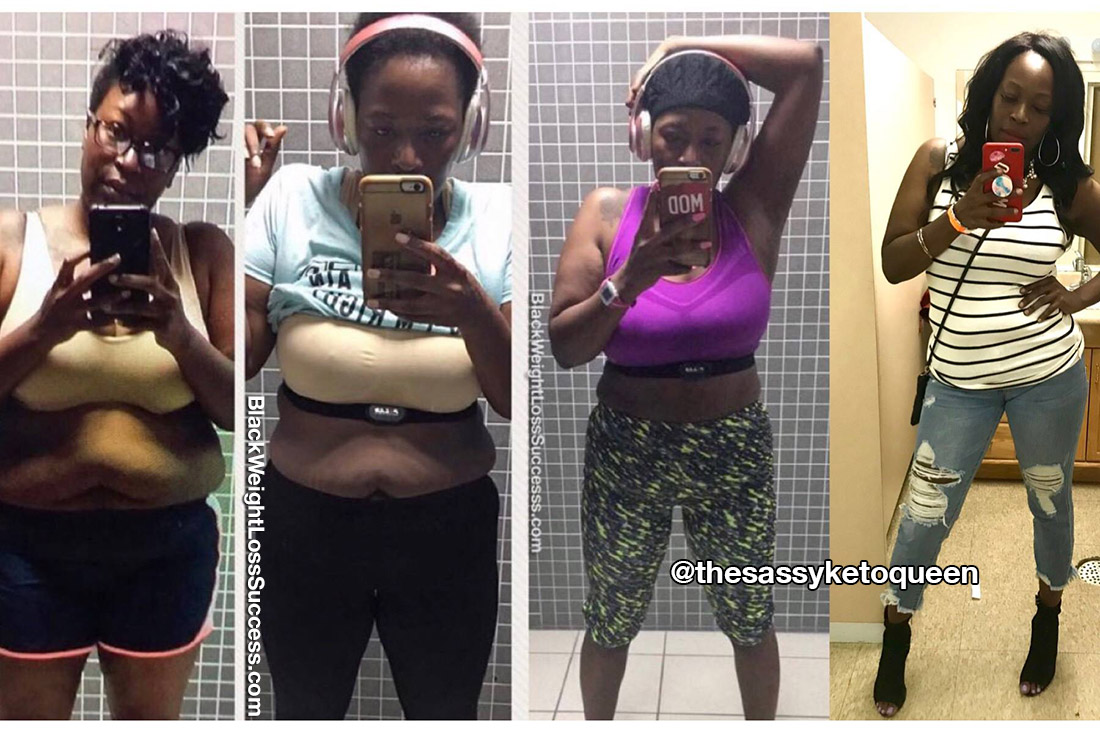 ---
Transformation of the Day: Anika lost 50 pounds. She says that she was bitten by the "I'm almost 40 years old bug" and wanted to look great and feel good before reaching that milestone. Being a healthy example for her son was also a motivating factor. Check out how she did it.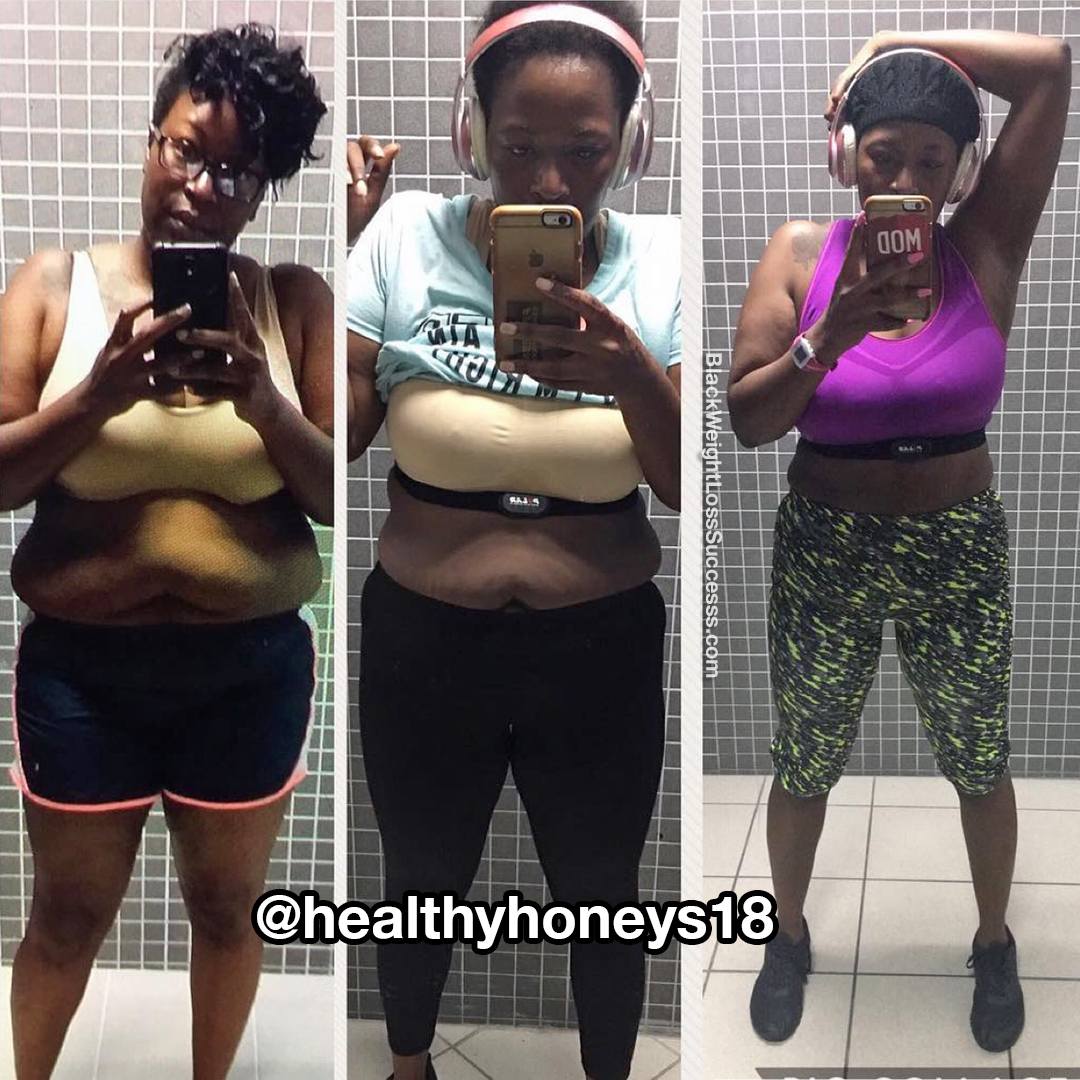 What was your motivation?
My motivation came from the desire to be better. I was bit by the almost "40" bug and wanted to look and feel good!
What inspired you to keep going when you wanted to give up?
I aim to be a role model for my son. My entire life, I have dealt with weight issues. Unfortunately, I passed my insecurities onto him. I wanted to SHOW him that change can happen as long as you apply yourself. My son is watching me and I refuse to let him down!
How did you change your eating habits?
I have always been active, but my food consumption was always a struggle. I watched my friend's success with the Ketogenic diet and decided to give it try. I started Keto on June 26th and the weight immediately started to fall off. I track my food intake through MyFitnessPal. My intake is based on specific macros/nutritional values.
People don't realize how BAD carbs effect your body. I don't consume any sugar or anything that turns into sugar. My diet consists of protein and veggies. I also consume "good " fats, like avocados, grass-feed butter, coconut oil, etc. Drinking Water is also imperative! A gallon of water a day keeps the fat away.
What did your workout routine look like?
I love working out! I attend the gym at least 4 times a week. I love cardio, but I'm doing a lot more heavy lifting these days. I just try to stay active weekly.
What was your starting weight? What is your current weight?
My starting weight was 215 pounds. My current weight is 165 pounds. My goal weight is 150 pounds and my height is 5'7″.
How long did your transformation take?
I started my journey in June 2017. My transformation is still going… Stay Tuned.
What is the biggest lesson you've learned so far?
That it takes more than motivation to change bad habits. I had many days when I said, "Forget this." However, my NEEDS are bigger than my WANTS. I need to be healthy for myself, but more importantly, I need to be healthy for my son. I have also learned the importance of self-discipline. If you can't control your desire for bad food, how can you control other aspects of your life? I craved self-discipline and I wanted to attack the biggest hurdle in my life… Food! I'm a self-proclaimed food addict. I WAS an emotional eater, but now I'm on task to be the best ME… which doesn't include gluttony!
What advice do you have for other people who want to lose weight?
Be realistic! Set small goals and smash them! You will fail at times, but it's how you recover that defines you. A wise person said it best: "JUST DO IT!" Every excuse you make just hurts yourself.