I asked Poet, Author and Vegan Tiara Butler (aka Lady T.). to share with us her thoughts on being Black and Going Vegan.  Her story is heartfelt and real.  Everyone has their reasons for how they choose to eat.  This is just one sister's story…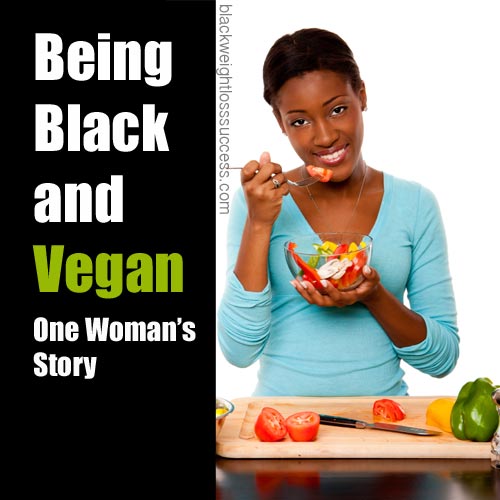 By: Tiara Butler – IG: @soulfullyspokenspirituals
No… it's not a typo. You read the title correctly. I am a 25-year-old vegan and, the last time I checked, I was black. The "fried chicken" stereotype doesn't apply to us all, but I do love watermelon. Its great for your melanin! I wasn't raised this way. I still remember the days of family reunions filled with the smell of charcoal burning and BBQ sauce simmering in the air. Alas, here I am now.
What Was I Thinking?
If you told me I was going to give up meat 10 years ago, I would've laughed in your face. Actually, I did that in the 10th grade. I'll never forget the stench of homemade beet and honey salad dressing suffocating us in Honors English class. My teacher was merrily enjoying her lunch while we were all gagging. She laughed. Ms. Muhammad told us we were brainwashed into thinking we needed meat with every meal. At 40 years old, she decided to revert to her eating habits from college. Not only was she a vegan, she 'juiced' on the regular. Every other day she ate whole vegetables and the days in between, she only drank homemade fruit/vegetable juices. I have to admit, I noticed the improvement in her appearance. The pounds dropped off like melted butter and she was suddenly full of energy. Still, I was living in Washington DC and a 3 piece wings and mumbo sauce was too tempting.
My Inspiration
Fast forward a few years and I came across a video of a news segment that read "70 year old woman found the fountain of youth". My inquisitive nature compelled me to find out more. What I saw was utterly amazing. This woman looked better than I did. Her beautiful brown skin was literally glowing on camera. She was stunning! The title had to be a misprint. 70? Really? She didn't look a day over 35.
How did she do it? She grew her own fruits and vegetables right in her backyard. Not only that, she collected rainwater and never ate or drank anything store bought. Unfortunately, her husband didn't make the switch with her. Rather than becoming a raw vegan, he kept on with his usual eating habits. 30 years later, he suffered from a laundry list of ailments. To me, the most prominent part of the interview was when he admitted he regretted his decision. Aged and graying, he confessed that every time they went out, someone mistook his wife as his granddaughter.
My curiosity was officially sparked. I come from a family full of all the typical "black folk diseases". As a child, I remember watching my grandmother refill her weekly pill organizer. Every Sunday, she made separate piles of 8 or 9 different medications. Even at that tender age, I always told myself "that'll never be me".
After seeing that interview, I recalled a few more of those little moments in life we don't understand until they're in the past. With all that in mind, I came to the conclusion that, "If all it's going to take for me to look like THAT when I'm 70 is to give up meat, then this will be easy." So I thought.
Putting In The Work
I didn't get started the same day. I was a part of the "one day"…"I'll do it tomorrow"…" I can't right now because…." committee. However, it kept weighing on me. Preparing meals for my daughter became more and more disgusting. This little antagonistic voice kept haunting me. "There's a dead animal sitting in your refrigerator." "You know that's real blood right?"
One day, I was talking with my boyfriend about our spiritual reasons for making the switch. Dinner was in the kitchen soaking in salt water. I was mixing up the batter and finally thought, "No more tomorrow." I tossed it all out.
It was liberating in theory but reality soon hit me. I don't like vegetables. Yes, a non-vegetable eating vegan. Go ahead and enjoy a laugh at my expense. Well, they say if you want something you'll find time, if not you'll find excuses. All of my excuse ran out.
How Did I Get Started
I found all these interesting recipes and articles online. It was exciting. After writing my next meatless grocery list, I started calling people. I just knew everyone would be so supportive and proud. They were not.
The exact opposite happened, everybody laughed at me. Every other word was "yeah right, I'll give it a week". They even taunted me with cheeseburgers and chicken cheesesteaks waving in my face. "You know you want it." I don't want to villanize my friends and family. I don't think they really understood what they were doing. Being vegan was something foreign to them.
At first, I saw reaching out as a mistake. Looking back, I'm glad I got the response I did. Although, it wasn't the loving words of encouragement I expected, the temptation quickly evolved into annoyances. I'm the type of person that will take something you say she can't do and call you after she's done it twice. I grit my teeth, closed my eyes, and enjoyed my salad and French fries. (Don't judge me… baby steps.)
Making Decisions For Everyone
Once I got into the groove of things, my last battle to conqueror was my daughter's opposition. She made it perfectly clear that she preferred traditional lasagna over spinach, and my family wasn't helping one bit. They snuck her chicken nuggets when I wasn't looking. They countered my choices right in front of her, making my 3-year old debate captain feel she had an ounce of silver lining.
With my back against the ropes, I went to my corner and assessed my strategy. Google and I had another consultation. After a few searches, I found all these sweet and innocent ways to appeal to children. As beautiful as they were, I didn't feel they would be effective with my baby genius. So I went for the shock factor. I showed her one of PETA's slaughter videos. It only took a few seconds before I heard "turn it off mommy, I'll never eat meat ever again!"
Children follow along with their parent's examples. While they love steak and chicken strips, many of them don't know what it is. I mean, they know its chicken, but those cute little names desensitize them to where the meal comes from and how it gets to the table. I can't say this story isn't biased. It is. I'm vegan. I'm obviously for it. Conversely, I don't judge or condemn others for their decisions. I do what's best for my family, I'm sure everyone else does the same.
More Like Me
This part of my journey consoled us all. As time went on, I found a bunch of other Black vegans and vegetarians. Young and old, I could not believe how many are out there. Neither could my daughter. We were treated like aliens amongst our peers but we live in a big world. Life outside our immediate surroundings can be quite surprising. Seeing other vegans and vegetarians made her proud of the commitment. I think the biggest difficulty for her (and a lot of the rest of us) is that we're afraid of being different. What will people think? What will people say? There comes a day where you have to shed the fear of others for the desire to be true to yourself.
There are so many famous black vegans and vegetarians! Robin Quivers accredited converting to a vegan diet as the reason she beat cancer. Erykah Badu, India Arie, Cicely Tyson, Andre 3000, Diana Ross, Mike Tyson, even Common was once vegan. Phylicia Rashad, Prince, Persia White, Vanessa Williams, The Roots, Angela Bassett, Omar Epps, Samuel L. Jackson. I can go on all day. I don't know about you, but I see something else they have in common besides what's on their plates. That's one fine list of people!
It's not just celebrities. Plenty of people you pass in the streets have sworn off meat for a variety of reasons. With each day, it gets easier. Soon, meat doesn't even have its same appeal. You'll only see a cow smothered in gravy or a pig intestine in a bun. The smell…that's a whole different story. Somebody gave me a unique perspective to think from. Is it the meat we love, or the seasonings? Ever ate a steak without salt, onions, and peppers? Nasty isn't it? See, subconsciously, it's the earthly herbs that make your meal so scrumptious. What if you cut the fat (literally) and only relied on its bountiful greens?
My Beliefs
I don't think most diseases are hereditary. I think family recipes are passed down by generation. My momma fries chicken how her momma fried chicken and her momma fried chicken. Then everybody gets diabetes. Well the saga stops with me. Not only am I healthier than I've ever been, I rarely ever get sick. Getting too skinny was one of my concerns. Let's just say, it's possible for a vegan to have curves.
I Won the War
I heard it all from protein worries to stunting your growth. Yes, someone actually told me my children would be midgets if I didn't give them meat. I thought the doctor says eating your veggies will make you big and strong. Look at the animal kingdom, the gorilla, elephant, hippopotamus, and giraffe are masters of their domain and none of them eats meat.
It's funny because a lot of the ones who started of poking fun at me, now call to tell me how they haven't eaten meat all day or went and bought a pack of veggie sausage. I just laugh and encourage them along the way. It makes me happy to see others trying to take care of their bodies. It's the only one we have. It has to last an entire lifetime!
You may read this and say "I can't do it". Yes you can. Whether or not you will is the question. Becoming a vegan is large commitment. It's not just a diet, it is a complete transformation of your entire existence. You have to be certain of your reasons for doing it and remind yourself every day. You have to stand strong, even with a chicken cheesesteak being waved around in your face.
Tiana "Lady T." Butler's Bio: While life has led her on a nomadic quest, Lady T was born with a burning passion that stuck with her through each adventure. Her poetic creative expression has appealed to audiences of all sizes. From sold out venues to heartfelt one-on-ones, she has dedicated her existence to helping others awaken to their potential. Fueled by the wisdom she's gained from past experiences, she is a avid believer of "good people go through bad things just to help others avoid the same pain". A dreamer by nature, it is her hope that one day, peace and love will infectiously spread across the Earth returning it to the harmonious utopia it once was.