Transformation of the Day: Carla lost 40 pounds. She struggled with her weight for years, along with night sweats, insomnia, mild depression, and anxiety. Her desire to be a healthy and fit example for her daughter led her to change her lifestyle. Being very honest with herself about what she is eating and tracking her food intake was vital for her. Check out her story.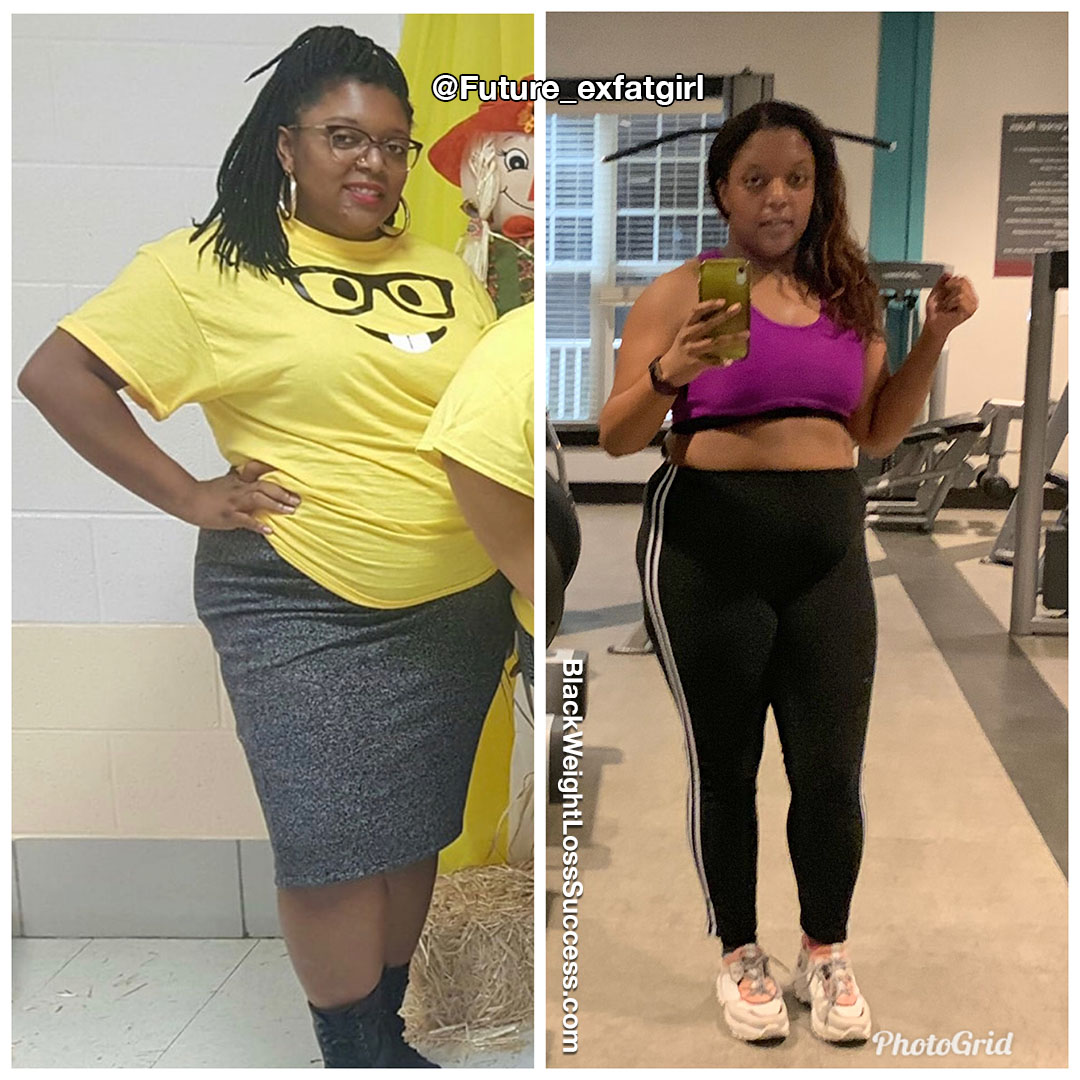 My name is Carla P., and I'm 33 years old. I've struggled with my weight for a very long time. If I had to recall the time when it started, I'd say it was after my daughter was born. I didn't gain weight while pregnant, but the stress of being a new mom took its toll on me. That was 11 years ago, and I've yo-yo'd ever since.
I had very large breasts, so exercise was challenging for me. In 2014, I got a breast reduction and had 10 lbs of fat and tissue removed. I was able to exercise and felt better about myself. However, I didn't stick with it.
I reached my highest weight in 2018. I weighed 238 pounds. I suffered from terrible night sweats, insomnia, mild depression, and anxiety. I was spiraling out of control. I visited my doctor who recommended that I take prescription Phentermine to help jump-start the weight loss. I did that for 90 days and had pretty good success. After that, it was all me! I knew that I had to keep pushing. The key for me was staying focused on how I wanted to feel and look vs. how I look and feel now. I still have another 40-50 lbs to go, but I'm more focused than ever.
What was your motivation? What inspired you to keep going when you wanted to give up?
My biggest motivation is my daughter. I know that sounds cliche, but I never want her to have an unhealthy relationship with food. I want her to be active and remain fit.

How did you change your eating habits?
I didn't stop eating anything. I still eat everything that I love with moderation. I drink green smoothies for breakfast most days, using some of your recipes. I try to eat pretty low carb as well. I do intermittent fasting 5 days per week on the 16:8 schedule.
I drink only water. That has been very helpful in making me feel good and making my skin look good. I also track my foods on MyFitnessPal. Even on the bad days, I still log my food. Being honest with myself has been key.
What did your workout routine consist of?
I workout five days per week and my routines vary. I do Jillian Michaels's 30 Day Shred program. I also do the Couch-to-5K program. I'd like to run a 5K this spring. My Fitbit is life. I participate in a lot of challenges. It also helps me to make sure I'm getting in enough steps.
What was your starting weight? What is your current weight?
My starting weight was 238 pounds, and my current weight is 198 pounds. My goal weight is 140ish.
What is your height?
5'3″
When did you start your journey? How long did your transformation take?
I started on July 13, 2018. I hit this milestone last week, so it's been roughly 7 months. I didn't do well during the holidays. I maintained but no weight loss. I didn't start back up until about late January 2019.
What is the biggest lesson you've learned?
Don't put a time limit or pressure on the journey. Every day that I'm making good choices is one day closer to my goal weight. Even if I don't hit it by a specific day or an upcoming trip, I still look better than I would if I did nothing at all.
What advice do you have for people who want to lose weight?
Keep going. Be honest with yourself. Don't be afraid to mess up.
Instagram: @Future_exfatgirl