Transformation of the Day: Felecia lost 24 pounds and lots of inches this fall. Despite her active lifestyle, overeating, and eating the wrong foods hindered her progress. Now, she has adopted an eating style that works for her and complements the hard work she puts in during her workouts. Check out her story.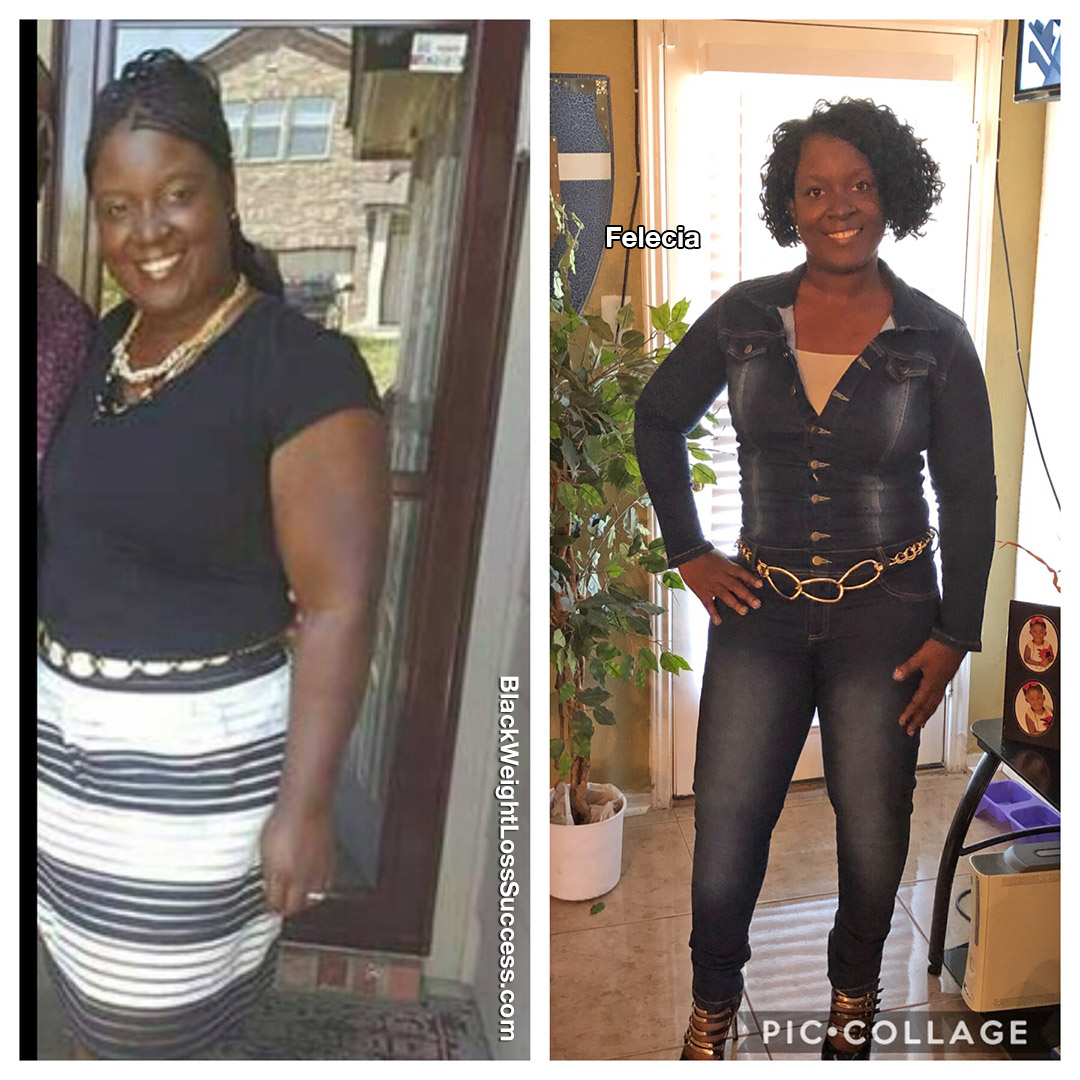 What was your motivation?
I was frustrated and depressed, but I didn't know what to do. I had no problem working out, but I didn't see results because of what and how much I would eat.
What inspired you to keep going when you wanted to give up?
My future. I was 42 years old, and I knew I needed a healthier lifestyle. I am not getting any younger.
How did you change your eating habits?
I quit overeating. In the past, I would literally eat like a man. I know I would have been at a much heavier weight if I wasn't active. However, you can be active and still be unhealthy. I learned how to eat, when to eat, and what not to eat. I have high carb days and low carb days, along with intermittent fasting. I stopped eating after 7 pm.
What foods did you stop or start eating?
I stopped eating sweets and sodas. I also used less salt/seasoning. I started eating more veggies, chicken, fish, and 100 calorie almond packs.
What did your workout routine consist of?
I try to work out 5 to 6 times a week, but I made a promise to myself to work out no less than four days out the week – no excuses. I exercise for at least an hour and 30 minutes. I run, use the elliptical and lift weights.
What was your starting weight? What is your current weight?
My starting weight was 209 pounds, and my current weight is 185 pounds.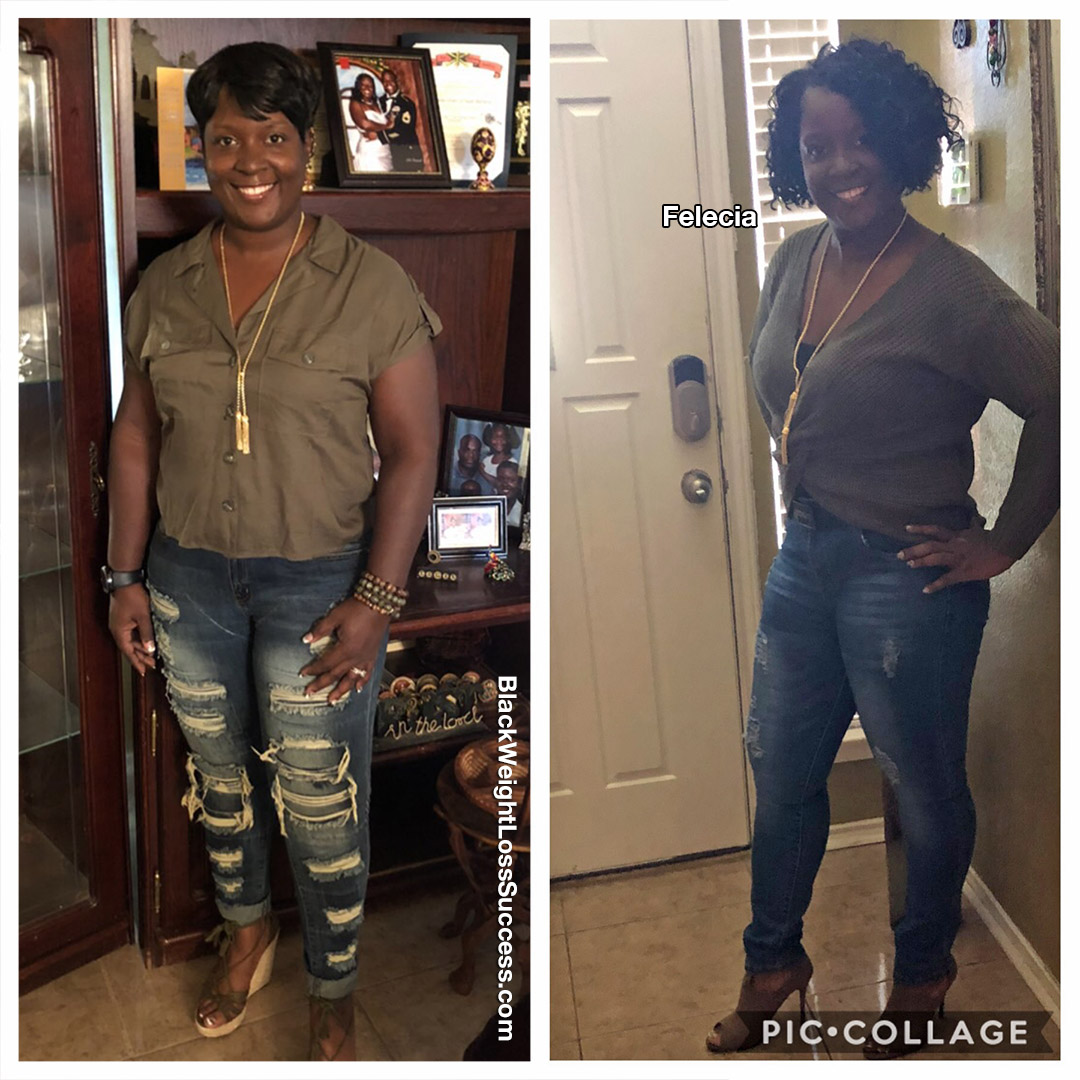 What is your height?
5'6″
When did you start your journey?
I started a couple of years ago, but I gained it back. My start date this time was September 1, 2019. I am just getting started. This work will continue. This is a lifestyle change.
Is weight loss surgery part of your journey?
No weight loss surgery at all.
What is the biggest lesson you've learned?
I've learned that I don't have to eat everything on my plate or EVERYTHING that is offered to me.
What advice do you have for women who want to lose weight?
Don't give up on YOU! Also, never measure yourself against someone else's success. Everyone's body is different. Your success will come. Stay the course!