Transformation of the Day: Nicki lost 70 pounds. We have been following her story since 2020. This mom wants to be around for her kids for as long as possible, so being healthy is vital. She got results and kept the pounds off by embracing a low-carb lifestyle and making fitness a top priority.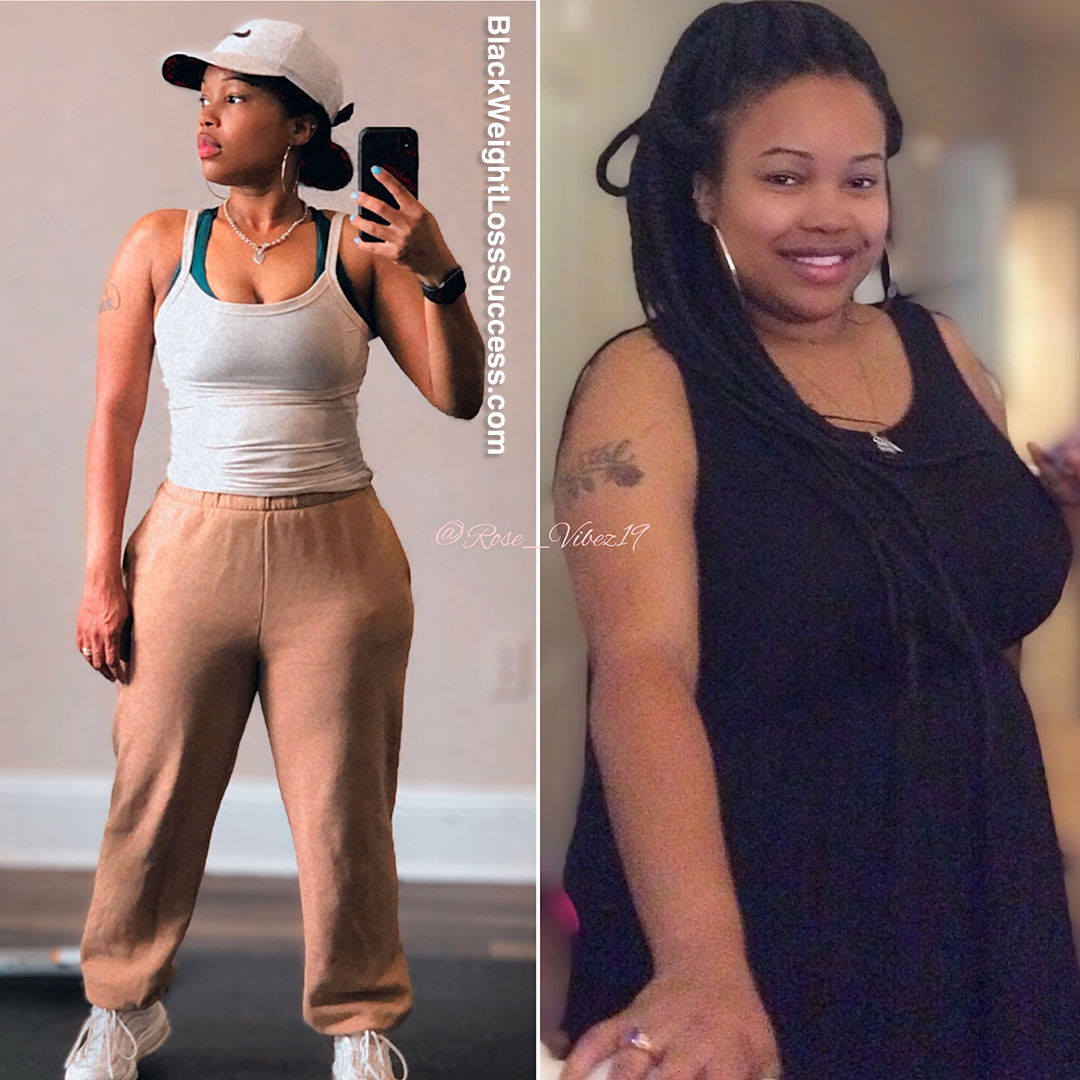 What was your motivation? What inspired you to keep going, even when you wanted to give up?
My motivation was to get healthy before it was too late! I wanted to reverse potential health issues and be around for kids as long as possible.
When did you start your journey? How long did your transformation take?
I started in 2019 and reached my goal weight of 150 pounds in 2021.
How have you maintained your weight loss/continued to lose weight?
Now I am in maintenance mode and work out 3-5 days a week, doing 100 squats daily and 50 pushups at the minimum. I still follow a low-carb lifestyle. I replaced bread with keto-friendly bread and rice and pasta with keto-friendly noodles and cauliflower. Another change was cutting out stress eating and working out instead!
What is your workout routine?
I walk mainly on weekends, but I do home workouts during the week, including squats, HIIT, and kettlebell/dumbbell workouts. 
What was your starting weight? What is your current weight?
2019: 207 pounds
Now: 137 pounds
What is your height?
I'm 4'11".
Is weight loss surgery part of your journey?
No. I've thought about stomach surgery, but I don't see it anytime in the near future.
Of the lessons you've learned on your journey, which one stands out the most at this point?
Plan your meals! Now that I have gotten low as 135-137 Lbs, I've learned to plan, plan, and plan. It's easy to get thrown off if you don't. 
Would you like to offer any new or different advice to women who want to lose weight?
Yes!! Have an off-plan day, and enjoy living in the moment. Even if you take one day off-plan or even a week, don't quit. Get right back to it! Don't beat yourself up about a cheat day! Get back on track, and the results will be there! The goal is for it to be a lifestyle change, not just temporary! 
Find a plan that works for you, and make it work for your schedule and budget. Don't give up. Consistency is key! 
Instagram: @rose_vibez19