Transformation of the Day: Carrie lost 107 pounds. She just wanted to be healthy, live a long life for her daughter, and love the way she looked. So she did the critical work of addressing her emotional eating in therapy, had weight loss surgery, and changed her daily habits to match her goals.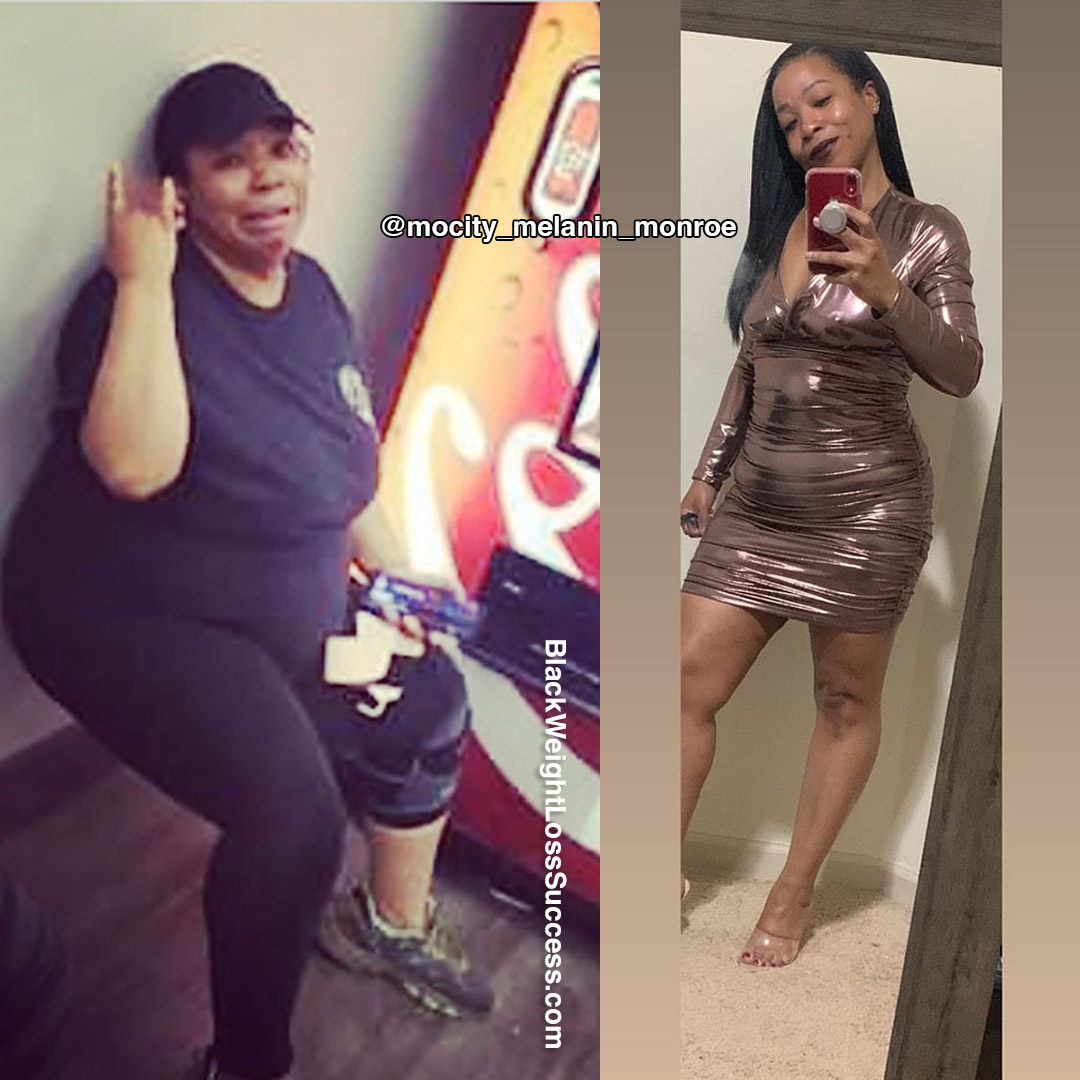 What was your motivation?
I wanted to be healthy, and I wanted to be around to spend more time with my daughter. 
What inspired you to keep going, even when you wanted to give up?
I did not like how I felt or looked, so I decided to change my lifestyle.
When did you start your journey?
I started my journey in 2019 by going to therapy to gain control over my emotional eating and my overall mental health. After that, I decided to have Gastric Bypass surgery on October 1, 2020 
How did you change your eating habits?
I stopped eating sugar. I drink a gallon of water each day and maintain a low-carb diet.
What did your workout routine consist of? How often did you work out?
I work out daily by jogging for 30 minutes and lifting weights.
What was your starting weight? What is your current weight?
My starting weight was 249 pounds, and my current weight is 142 pounds.
What is your height?
I'm 5'1″.
How long did your transformation take?
I met my goal of losing 100 pounds in August of 2021 and am currently down 107 pounds total. 
What is the biggest lesson you've learned so far?
I've learned to love myself again and believe that I can do anything that I set my mind to.
What advice do you have for women who want to lose weight?
Make the choice to be healthy and happy. The journey will not always be easy, but it's definitely worth the work.
Instagram: @mocity_melanin_monroe