Transformation of the Day: Kristina lost 80 pounds in 7 months by cutting carbs and working out regularly. Being a Type 2 Diabetic and having to inject herself twice a day with insulin gave her the motivation to change. After her transformation, she no longer has symptoms of diabetes. Check out her story.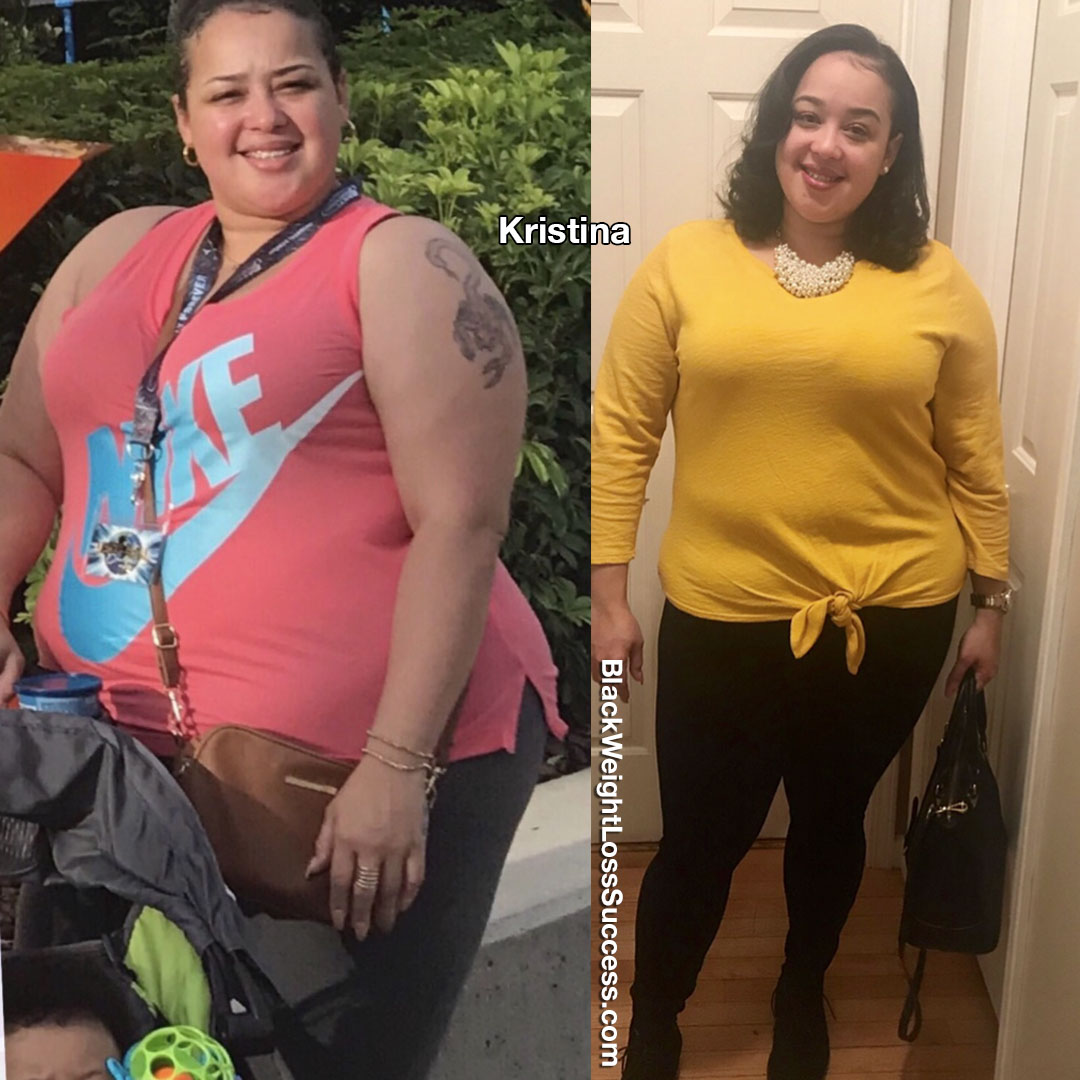 What was your motivation? What inspired you to keep going, even when you wanted to give up?
My motivation was seeing just how it would feel being healthy. I really wanted to know. When I felt like giving up, I just remembered what brought me here: The fact is I was in my early 30s with Type 2 Diabetes and that I was injecting myself twice a day with insulin. That scared me. Not to mention, every time I went to the doctor my blood pressure was getting higher and higher. So, I needed a lifestyle change.
How did you change your eating habits?
I started with a Keto-based diet which consisted of me cutting carbs and sugars.
What did your workout routine consist of?
I started walking 5 days a week and later transitioned into full workouts. My workout consists of a combo of cardio and strength training. I currently exercise at least four times a week. If I can do more I will but for sure four days a week.
When did you start your journey? What was your starting weight and what is your current weight?
I started in late August 2018 at 315 pounds. Today, I weigh 235 pounds. My height is 5'7″. I'm so excited not to be a diabetic anymore and to be 80 pounds lighter in 7 months.
What is the biggest lesson you've learned so far?
The biggest lesson I have taken from this journey thus far is that a strong mind plus consistency can conquer just about anything.
What advice would you like to share?
If anyone would ask me for advice, my advice: Stop giving yourself a reason not to start right now. Time waits on no one. Get started!