Transformation of the Day: Nene lost 190+ pounds. She was fed up with starting over and over again and not being consistent. To get results, she committed to working out regularly and adopted a low carb, Keto lifestyle. Check out her journey.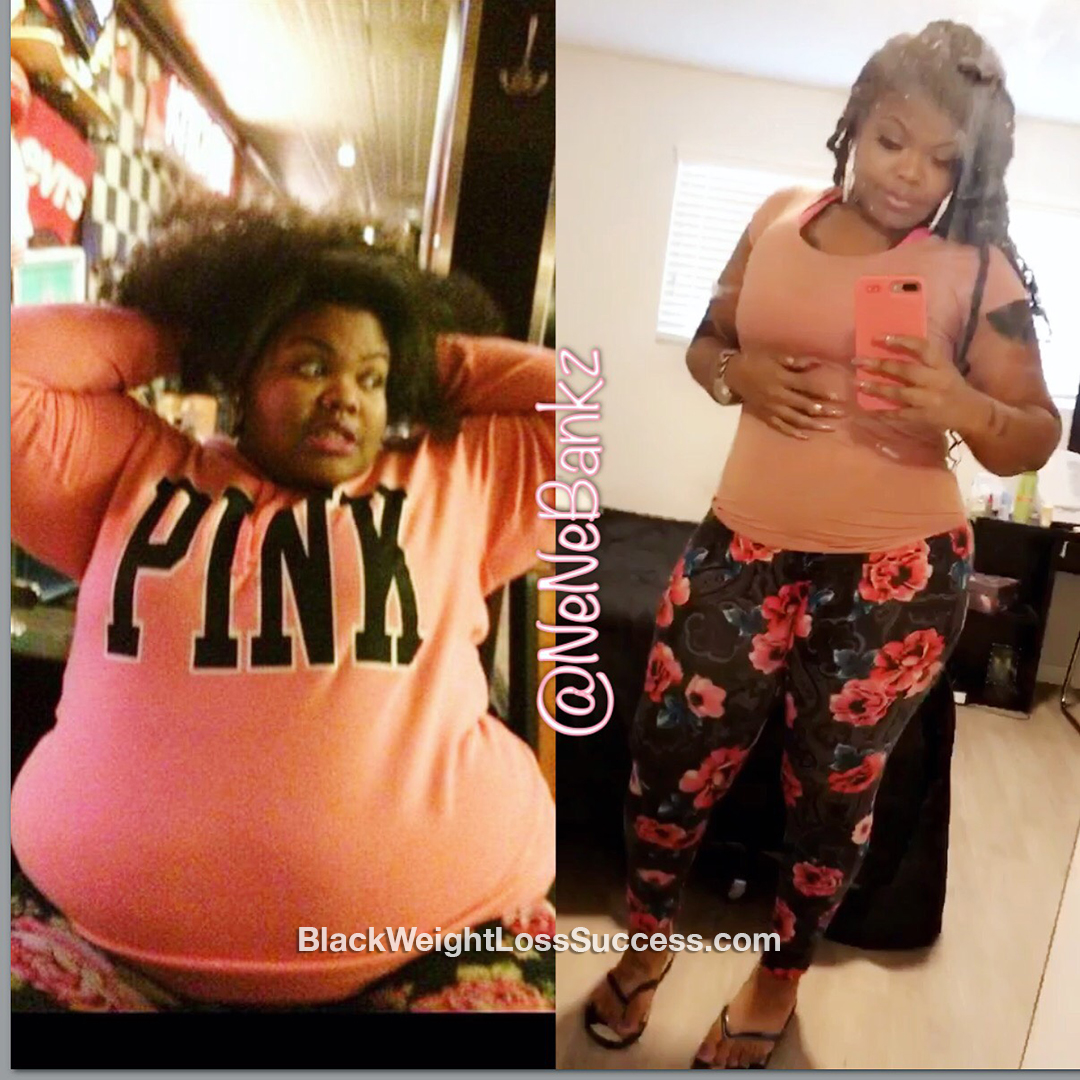 I weighed 398 pounds and my height is barley 5'4″. I was just uncomfortably big! I remember
thinking, "How did I get this way? Who am I?" I didn't even recognize myself anymore. I even began to believe that I would stay that way forever because the idea of losing 200 +pounds seemed way past impossible.
One day, it finally hit me. I was just tired! Diet after diet. Every monday, I was starting over again with no results and no consistency. I was fed up! I was a beautiful soul with a love for fashion and music. I HAD DREAMS! I wanted to look like the girl I felt like on the inside. I also knew I needed to be healthy for my children. I could barely play with them, let alone take them outside for outdoor activities.
I was done. So, I began my journey. Every morning at 5 a.m., I walked for 20-30 minutes and increased as time went on. I decreased my calorie intake to 1200 calories. Eventually, I was introduced to the low-carb, Ketogenic lifestyle and my life began to change just like that! I replaced pasta, rice and potatoes with lower carb options, like zucchini and cauliflower.
Walking every morning turned into Zumba classes. I work out 5 times a week, doing a mix between fasted cardio and lifting. I have Zumba class 2 times a week. I've increased my water intake and cut all liquid calories out my diet! My goal is 25g carbs a day maximum.
Today, I've lost 190+pounds and I'm still pushing to get to MY goal weight. I know I can do it! It took a year to lose my first 110+ pounds. I turned my CANT'S into CAN'S and I've been focused ever since!
My advice to anyone who is struggling with weight loss like I was: START TODAY! No more waiting for the next Monday to roll around before you start your journey! A year from now you'll wish you had started today. So, start now!
For more tips and motivation, follow me on Instagram: @nenebankz